Gifts and treats for Mother's Day
Surprise mom with any of these special treats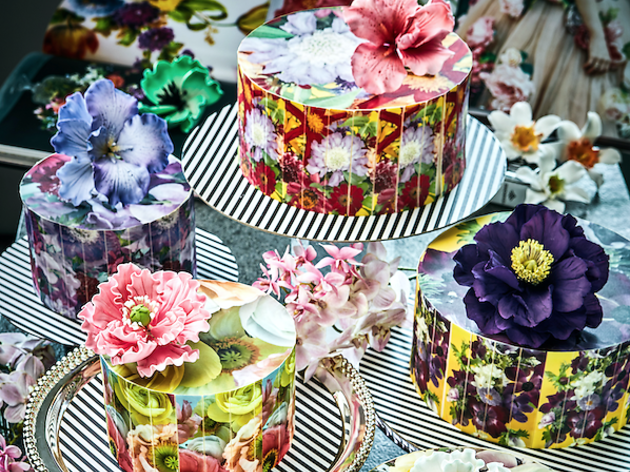 Are you looking for Mother's Day gift for the special woman in your life? Shower mum with any of these thoughtful treats to show her how much you appreciate her.
Gifts and treats for Mother's Day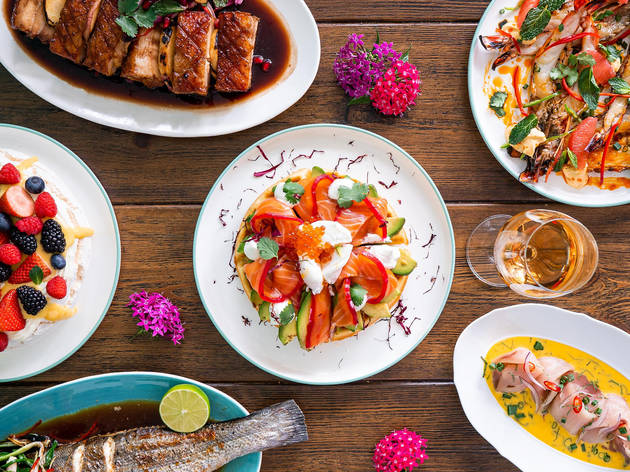 Best Mother's Day menus in Hong Kong
Mother's Day is just around the corner, and that can mean only one thing – it's time to treat that special lady in your life. If the way to the hearts of the mothers in your life is through their stomachs, then you'll be pleased to know that there are various restaurants around the city that are pulling out all the stops with special menus and offers exclusively for this day. Here are some of the best Mother's Day menus in Hong Kong. RECOMMENDED: Celebrate Mother's Day on a sweet note with decadent treats that mums will love or treat her to some of Hong Kong's newest restaurants.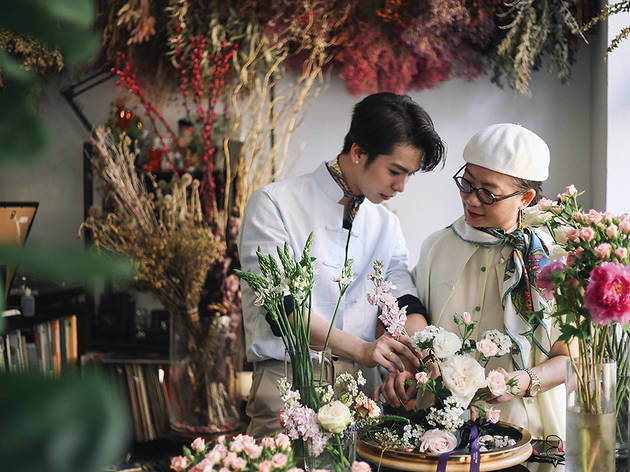 Shanghai Tang offers complimentary blooms from Gingermite for Mother's Day
Starting from now until May 15, Shanghai Tang is sharing some love for mums with a complimentary floral arrangement from floristry brand Gingermite retailing at $880. Customers may avail of this offer for any purchase from the fashion brand amounting to $3,500. Choose from specially curated Mother's Day gifts from contemporary accessories like silk foulards, jewellery, bags, and footwear which includes new slip-ons from the Bing Xu for Shanghai Tang footwear collection.   Photograph: Courtesy Shanghai Tang Visit the site to view the Mother's Day curated products and order them for delivery. The shop's delivery service is free for orders over $500.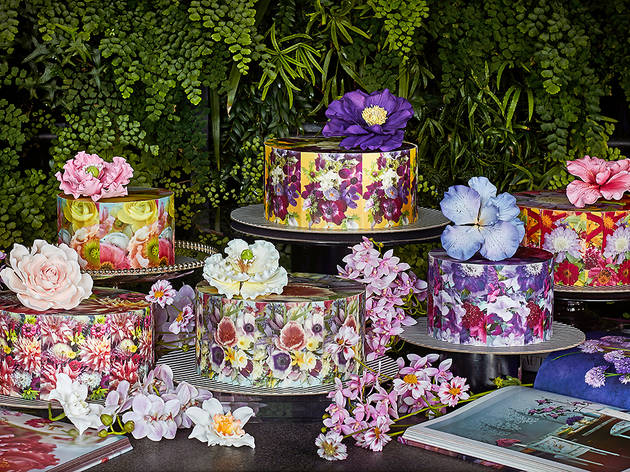 Delicious Mother's Day sweets and treats your mum will love
Mum deserves a gift as sweet as she is! So, for Mother's Day, indulge your mums with any of these decadent treats to show how much you appreciate them. Choose from an array of cakes, artisanal sweets, or fill your own bespoke hampers with various delicacies designed for her sweet tooth.  RECOMMENDED: Before desserts, make sure to spoil mum with a special feast at home. Order from any of Hong Kong's best restaurants now offering delivery and takeaway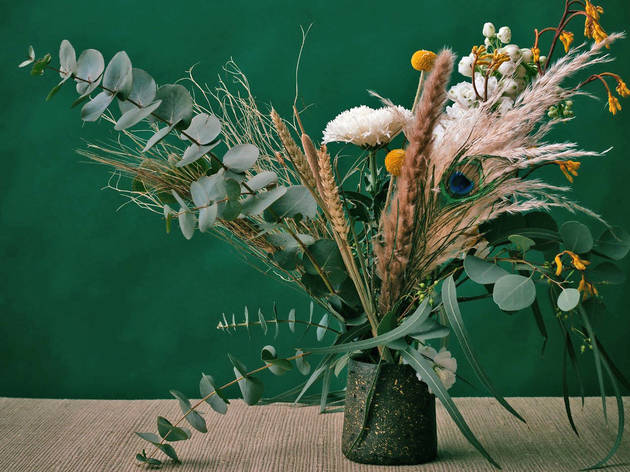 Floristry by Art of Living partners with Sensory Zero for Mother's Day
Floristry by Art of Living partners with coffee purveyors, Sensory Zero, to launch upcycled linen bag bouquet vases using coffee grounds. The collaboration with Sensory Zero is part of the floral shop's sustainability implementation efforts. Currently, Floristry orders their fresh supplies through fair-trade directly from the world's biggest flower auction in Holland. The shop aims to use the full life cycle of flowers through all their deliveries and services, repurposing and reusing the flowers as much as possible. During events and weddings, flowers used for decoration or backdrop will be repurposed into mini jars as guests' party favours. Dried eucalyptus, other foliage and petals are handed over to Ground Rule Studio, an eco-materials design studio, which will then develop gathered materials into biodegradable vases.  Photograph: Courtesy Floristry by Art of Living For Mother's Day, Floristry by Art of Living is launching three new weekly subscriptions services which will allow customers to send a weekly token of love and appreciation to their loved ones. Choose from Jars (starts at $620), Hydrangea Large Jars (starts $1,280 per month), and DIY jars (starts at $810 per month using five stalks up to 40 stalks of flowers per bouquet). Each type offers a weekly dosage of blooms and surprises. We sure won't mind ordering these lovely blooms for ourselves!  The upcycled coffee vases will be exclusively available for sale on Floristry's website from now until Mother's Day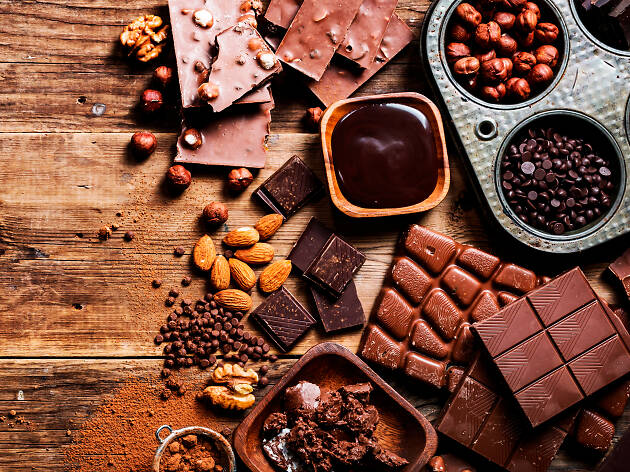 Hong Kong's best chocolate shops
Chocolates are a must-have for any occasion. Be it a sweet treat for your boo for Valentine's Day, a Chinese New Year bai leen gift, or a stocking stuffer for Christmas. For all these special occasions, you can't just settle for any run-of-the-mill supermarket cocoa. Not when you can get fancy, top-shelf chocs that will surely impress any giftee. From Godiva's decadent truffles to La Maison du Chocolat's crunchy pralines to Japanese favourite Royce' Chocolate to the unlimited mix-and-match options you can get at Venchi, follow our guide to discover the best chocolate shops in Hong Kong.  RECOMMENDED: Need to warm up? Some of these chocolate shops also happen to serve the best hot chocolates in town.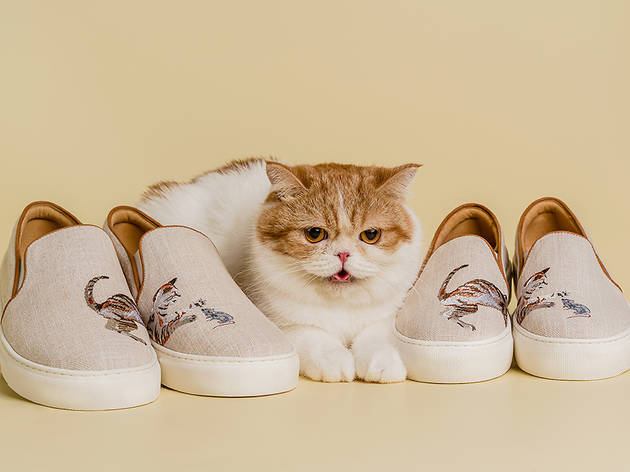 Shanghai Tang launches a new campaign to help homeless cats find a home
Shanghai Tang, in collaboration with Hong Kong-based non-profit organisation Lifelong Animal Protection Charity (LAP), launches a campaign to raise awareness about the plight of homeless cats and encourage people to adopt the rescue cats. The campaign launches the retail shop's new footwear collection, Catch Me If You Can, featuring loafers, mules, and slip-ons with an asymmetric embroidery of a 'cat-and-mouse' split over the two shoes. The campaign photographs showcase the shoes together with seven cats from LAP who are currently awaiting adoption. These photographs will be printed for distribution and shared on various channels to highlight the lovable cats and hopefully help in finding them permanent shelters. Photograph: Courtesy Shanghai Tang   A portion of the sales of the Catch Me If You Can collection from May to June will be donated to LAP. The full collection is currently available on Shanghai Tang's website.     Photograph: Courtesy Shanghai Tang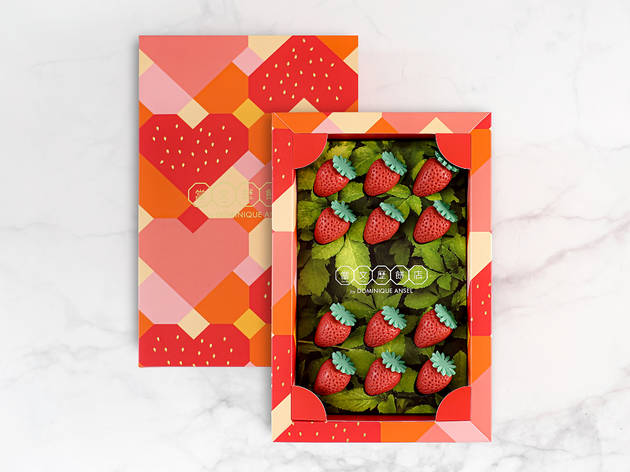 Dang Wen Li by Dominique Ansel launches brand new desserts for Mother's Day
Spring has arrived (although the weather right now may not feel like it), which means it's time to completely spoil all the mums across the city on Mother's Day. If you need some gift inspirations, Dang Wen Li by Dominique Ansel has just the thing – desserts!  Whipping up two gorgeous sweet treats just in time for Mother's Day, the bakery can help you sweeten up your family time on this special day. Adorned with fresh raspberry and delicate Israeli edible rose petals, the Raspberry and Rose Cake ($580) is elegantly made with a velvety vanilla ganache wrapped over layers of feather-light honey sponge cake, homemade raspberries, and rose jelly. For something truly unique, the Strawberry Chocolate Truffle ($198) is made with Valrhona's exquisite strawberry chocolate filled with a luxurious white chocolate and strawberry purée from France. A delicate creation to share with your sweet lady. Photograph: Courtesy Dang Wen Li by Dominique Ansel Pre-orders can be made on the online boutique at DangWenli.com, or if you happen to be in the area, be sure to pop over to the bakery at Harbour City.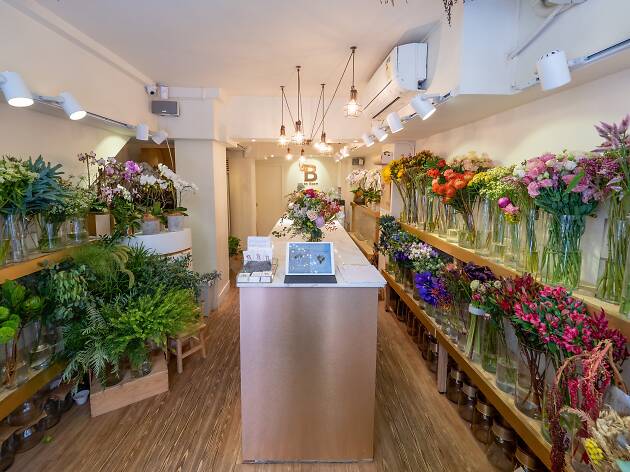 Hong Kong's best flower shops
Flowers can always brighten up someone's day. Whether it's for Mother's Day, Valentine's Day, or an extra special date night, a beautiful bouquet can make all the difference for your loved ones. There are plenty of florists and cheap flower delivery services to choose from in the city, from well-established spots like Anglo Chinese Florist and Agnès b Fleuriste to modern florists with a hipster spin like M Florist and Floristry by M&L. You also can't go wrong with shopping streets like the Mong Kok Flower Market. Here's our pick of the best places to treat that special someone in your life.  RECOMMENDED: Need to pair the bouquet with the perfect gift? Check out these delicious sweet treats, and take a look at these special Mothers Day menus in Hong Kong.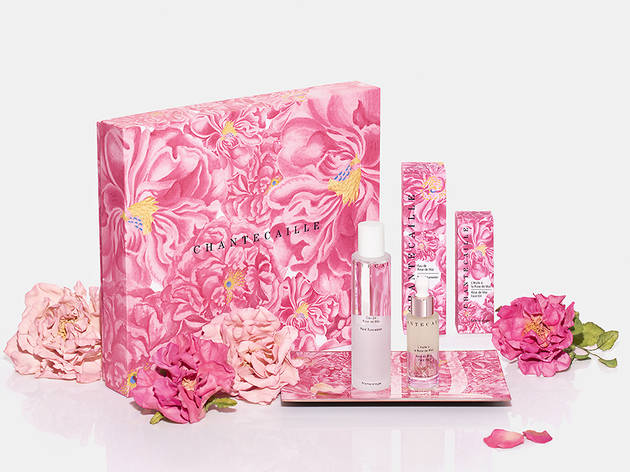 Chantecaille launches limited edition products in partnership with John Derian
If you're looking for a special gift for mum on Mother's Day, try this collectable set from Chantecaille. In collaboration with renowned antique decoupage creator, John Derian, Chantecaille's creative director Olivia Chantecaille created limited-edition releases to celebrate the rare and fragrant rose centifolia (also known as rose de mai) – a 100-petal flower used as the main ingredient for many Chantecaille's products.  Inspired by an 18th-century rose print archive from John Derian's Lower East Side studio in Soho, New York, the John Derian x Chantecaille exclusive collectable box will contain iconic products formulated with rose de mai.  Photograph: Courtesy Chantecaille Choose from a single purchase of Pure Rosewater ($690), Rose de Mai Face Oil ($1,740), and Lip Chic ($510) or get the limited-edition John Derian x Chantecaille collectable box ($3,250) which includes rosewater, face oil, and the John Derian x Chantecaille Rose de Mai Harvest Tray. Show your appreciation for your mums with these limited-edition products that are vegan-friendly and never tested on animals. John Derian x Chantecaille Limited Edition is available at Chantecaille La Boutique and counters starting on May 4.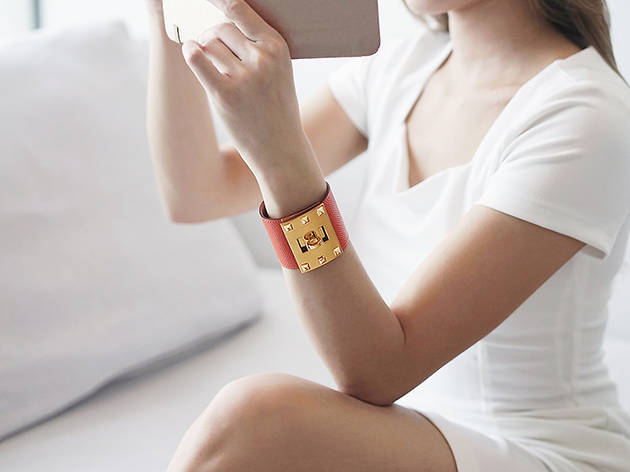 Get a one-month free trial subscription to fashion rental StylePass
With fashion consumers becoming more interested in getting access to luxury items rather than purchasing and owning them, more and more designer clothing rentals are opening in the market. One of the recent ventures in Hong Kong is the fashion rental startup, Style Carousel. Offering one-time rentals and subscriptions, Style Carousel allows you to rent your favourite brands, like Rachel Zoe, Chanel, Hervé Léger, Zimmermann, and more. If you're someone who loves clothes but tries to avoid fast fashion, this new site might be your best option.  Style Carousel is currently offering a free month trial to StylePass for beta participants who want to take advantage of their limited time pre-sale offer of $988 (regular price is $3,150 per month) which will be available for use starting from August until September. The subscription will allow you to rent up to five designer items worth over $20,000 every month.  As a special Mother's Day treat, the website is also giving away a timeless Hermès Cuir Extrême bracelet ($8,500) which you can win for yourself or as a gift for mum. Visit the website for more information on how to avail the free subscription and join the giveaway!