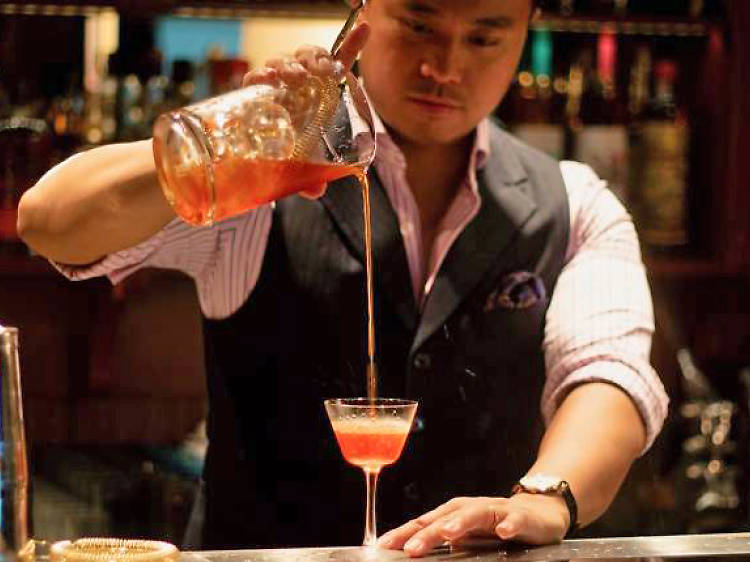 Joe Villanueva, Shangri-La Group
Is there a good way to get a bartender's attention when the bar is crowded?
Eye contact and a small lift of the hand should do. Show bartenders respect, and most will do the same for you. Wait like everyone else as everyone wants their drinks ASAP and good luck on snapping your fingers getting attention.
Tell us your favourite kind of customer, and why?
Someone who appreciates the quality drinks and the services that they've been provided. It makes us proud of what we do for a living.

Your favourite drink to make behind the bar, why?
Often the easiest cocktail on the menu that tastes super, it saves us time on looking after other guests, especially on a busy evening.

Your most hated drink to make behind the bar, why?
Nothing super complicated, I prefer making cocktails with two to three ingredients in a busy evening unless otherwise, everything is pre-batched.

Would you judge patrons based on what they order?
Not at all! Everyone has different taste buds and preferences.

If they are disrespectful, what drink would you judge them for ordering?
Bartenders sometimes have been therapists. We smile and ask guests how's their day has been, and we offer them a glass of water to start with. Some guests may just be having a bad day, so, it's hard to judge when we do not have their full story.

The easiest way to annoy a bartender?
Don't, or else you'll end up having the last one to be served or worst case getting yourself kicked out of the venue.