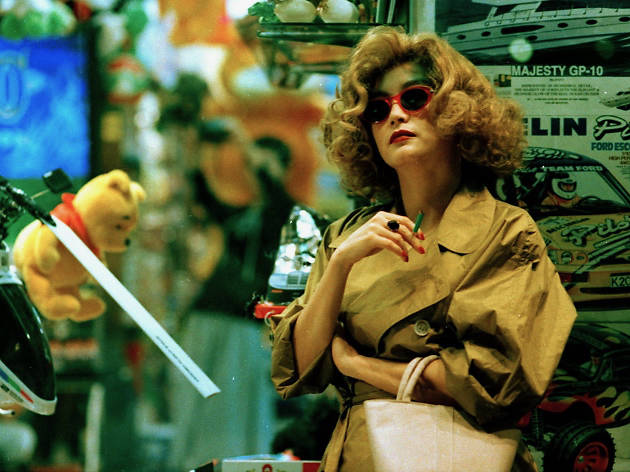 Then and Now: Iconic locations from Wong Kar-wai's Chungking Express
A look back at the iconic locations from Wong Kar-wai's love letter to Hong Kong
Chungking Express is one of the defining movies of 90s Hong Kong cinema. Directed by Wong Kar-wai and shot by Christopher Doyle, the film is a tour-de-force of space and time, chronicling love, longing, and loneliness in 90s Hong Kong. Since the movie's release, it has earned global recognition and a cult following – promoted by none other than Quentin Tarantino, cited by Barry Jenkins as one of his influences for Moonlight, as well as Sofia Coppola's Lost in Translation. In many ways, the film is a time capsule, capturing magic and intimacy within the sprawling metropolis of a vintage Hong Kong. Let's take a look at the film's locations almost three decades later and relive the moments when we first watched the film. By Tiffany Tsoi

RECOMMENDED: Even Hollywood producers can't resist the lure of our city, check out this list of Hollywood movies filmed in Hong Kong.
Iconic locations from Wong Kar-wai's Chungking Express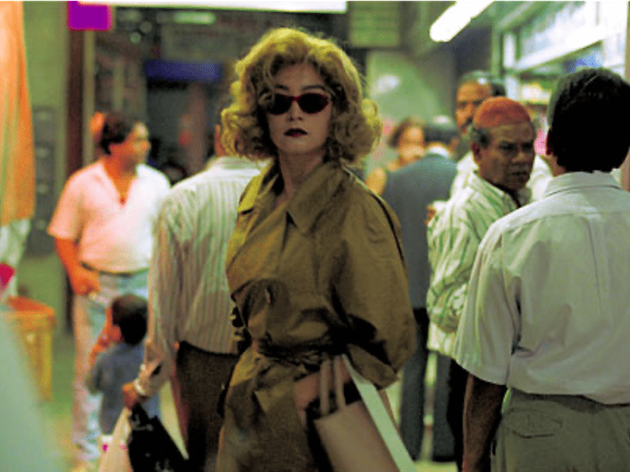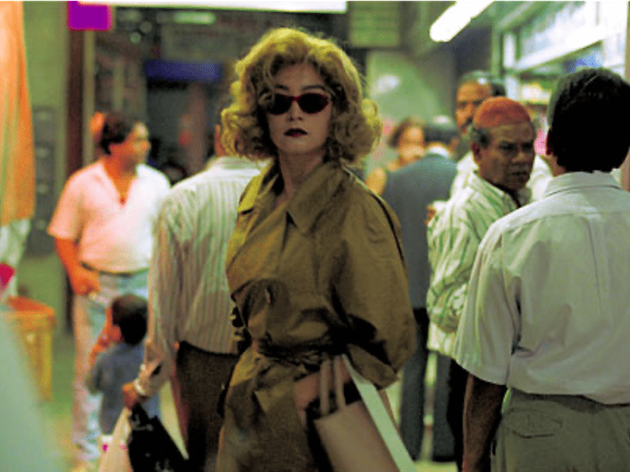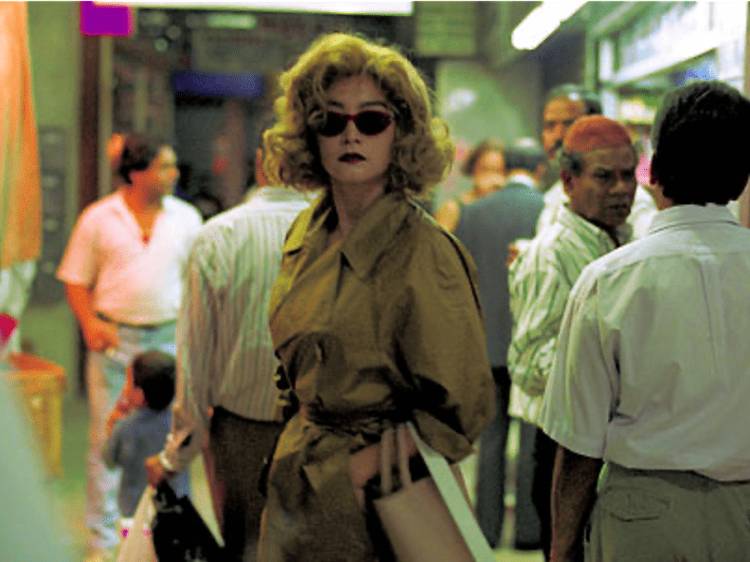 The woman in blonde wig inside Chungking Mansions I Photograph: Courtesy Chungking Express/Jet Tone Production
It would be remiss not to feature the sprawling labyrinth which Chungking Express owes its name. One of Hong Kong's most infamous buildings, the Chungking Mansions is located in the low-rise area of Nathan Road and has a reputation to locals as a dark underbelly rife with crime, sex, and drugs. Although initially designated as a residential complex, the building contains many food stalls and independent shops run by vendors from all over the world. Since the release of the movie, hundreds of security cameras have been installed in the building – covering 90 percent of the building's public spaces – leading to a decrease in crime, and also an increase in tourists. The striking diversity of people you will find within the building –including backpackers, locals, and refugees – has earned international attention – Time Magazine labelled it 'Asia's best example of globalisation in action', and The Economist compared it to the Mos Eisley cantina (a tavern crowded with diverse races) in the original Star Wars.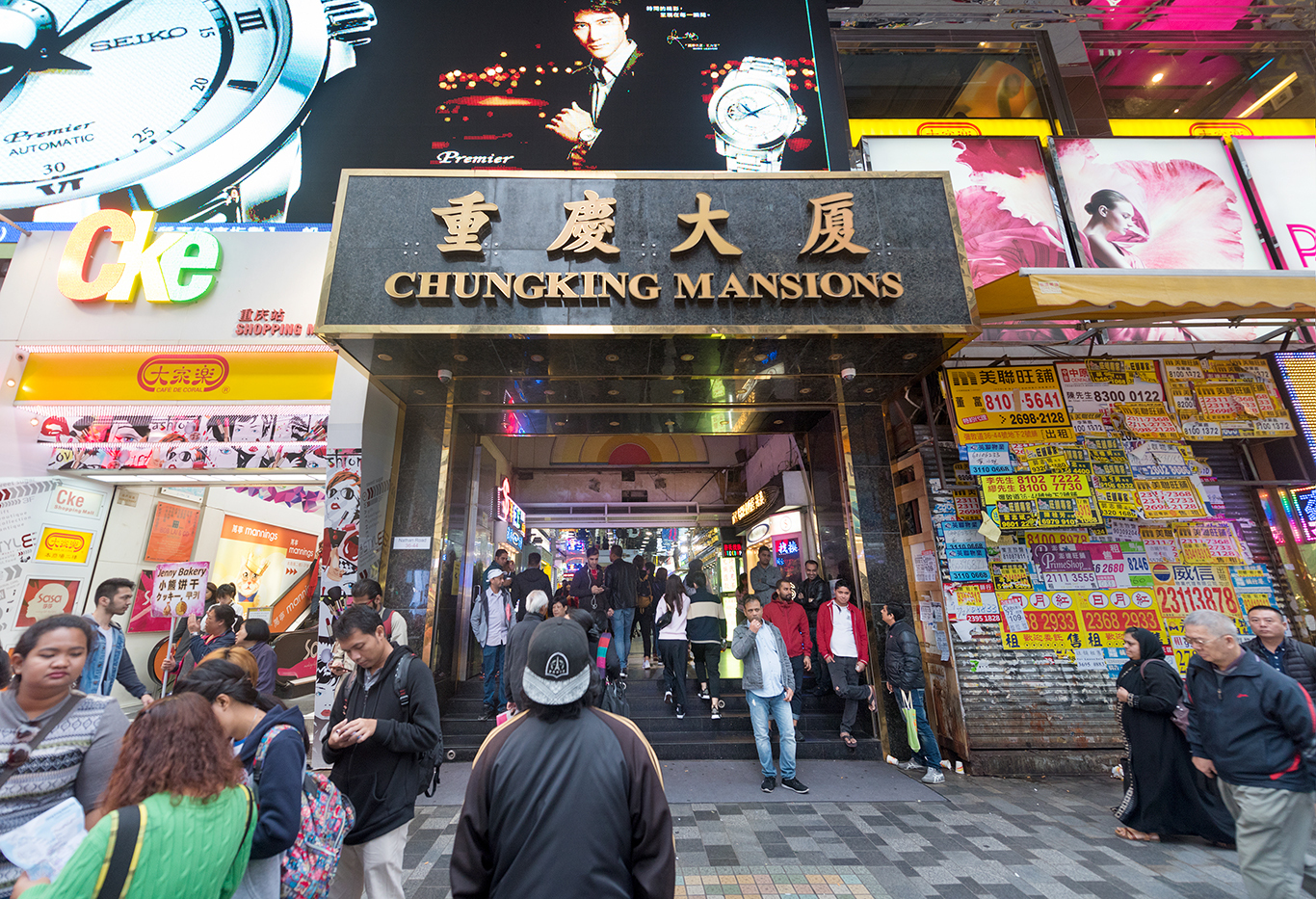 Chungking Mansions I Photograph: Shutterstock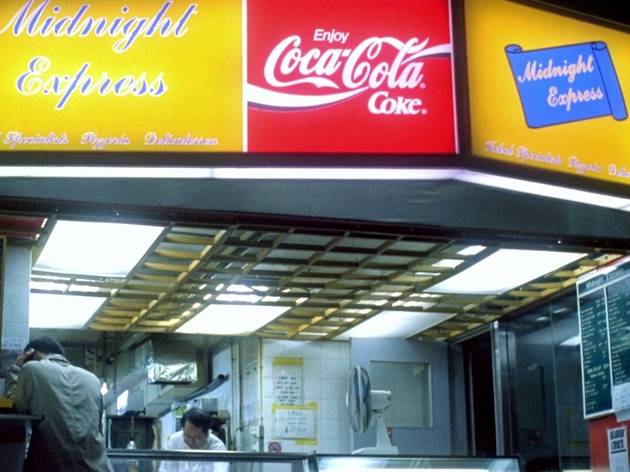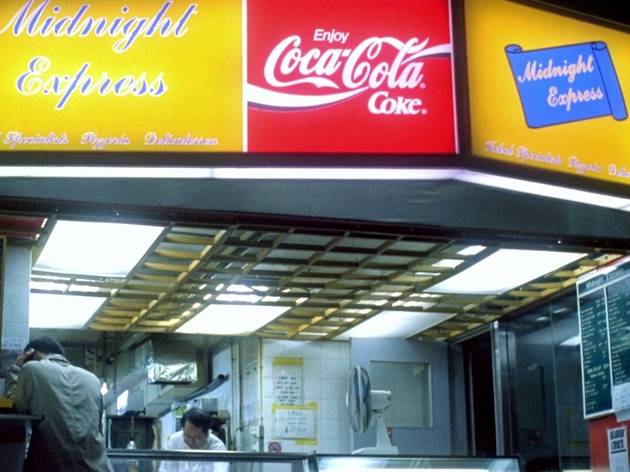 Midnight Express I Photograph: Courtesy Chungking Express/Jet Tone Production
Most of Chungking Express revolves around the Midnight Express, a late-night snack bar where Faye Wong's character works and the two policemen frequently visit. Located smack in the centre of Lan Kwai Fong's D'Aguilar Street, the snack bar has since been replaced by none other than the infamous 'Club 7-Eleven' – where partygoers now mingle and buy cheap drinks on a Friday night. Steeped in memories, this is an iconic spot in Hong Kong's cultural landscape – whether you're on a night out with some friends, or watching Faye Wong dance to California Dreamin' under the neon glow of a bygone era.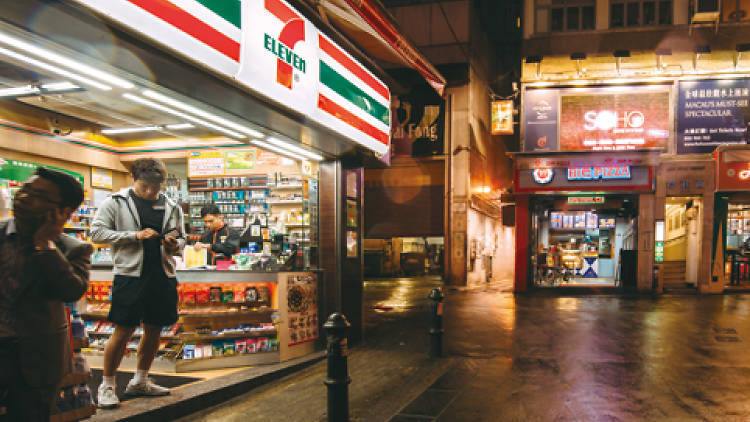 7-Eleven in Lan Kwai Fong
The Central–Mid-Levels Escalator is famous for several reasons – one for being the longest outdoor covered escalator system in the world, and another as a recurring film location in Chungking Express. Built in 1993, the escalator had just opened at the time of filming, and no movie had been shot there yet, which sparked director Wong Kar-wai's interest. In his film, the escalator – basked in melancholy green light evoking a heavy sense of urban isolation – follows the lives of the characters as they navigate through heartbreak and everyday life. Today, it has since become one of Hong Kong's busiest and most famous landmarks. The escalator carries almost 80,000 people to and from the Mid-Levels and downtown Central every day – making it a vital part of Hongkongers daily commute.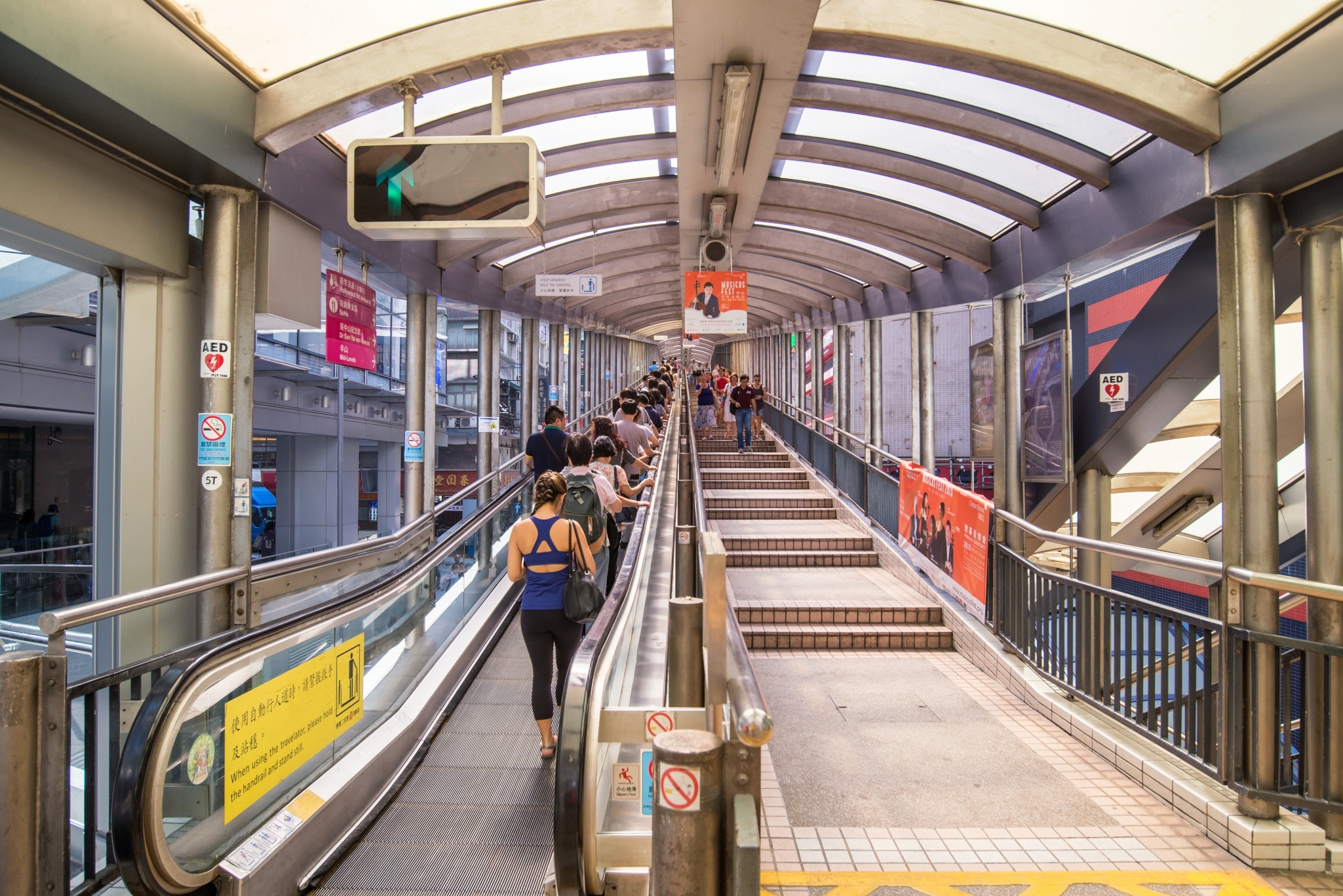 Central to Mid-Levels Escalator I Photograph: Shutterstock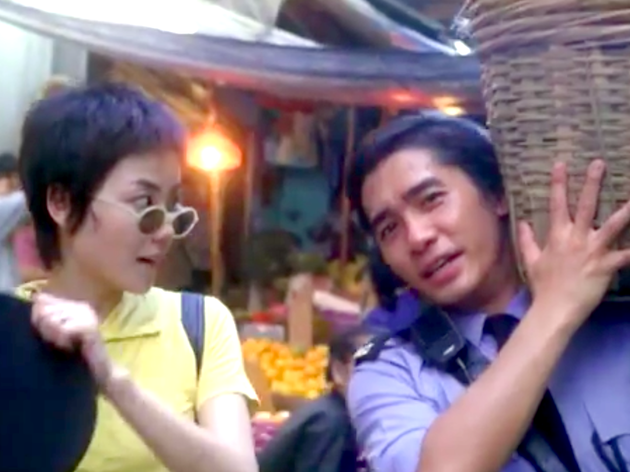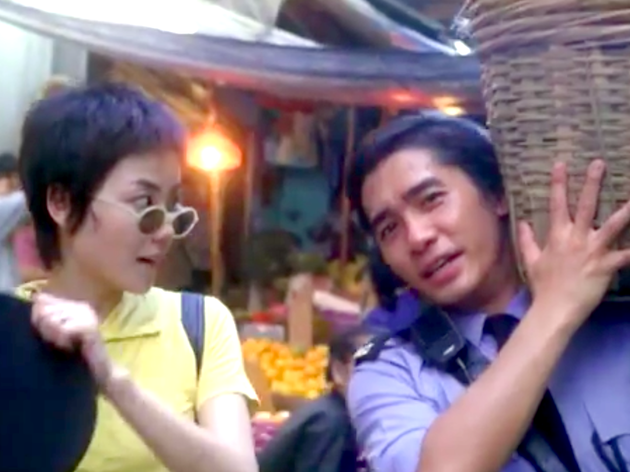 Graham Street Market scene I Photograph: Courtesy Chungking Express/Jet Tone Production
Just off the escalator is the Graham Street market in which multiple Chungking Express' scenes take place. We see Faye Wong's character run errands during the day, and our male protagonists wandering through its stalls late at night. Wedged between the wealthy and expatriate-filled thoroughfares of uptown Central, the market dates back more than 160 years, and is a bustling microcosm of everything Hong Kong – the clash of East and West, prosperity and tradition, and the marriage of old and new. Sadly, urban renewal projects in the area have led to the gradual disappearance of the market, but the remaining stalls and vendors still provide a valuable snapshot of history, their vibrance forever immortalised in Wong's luminous scenes.
Graham Street market I Photograph: Shutterstock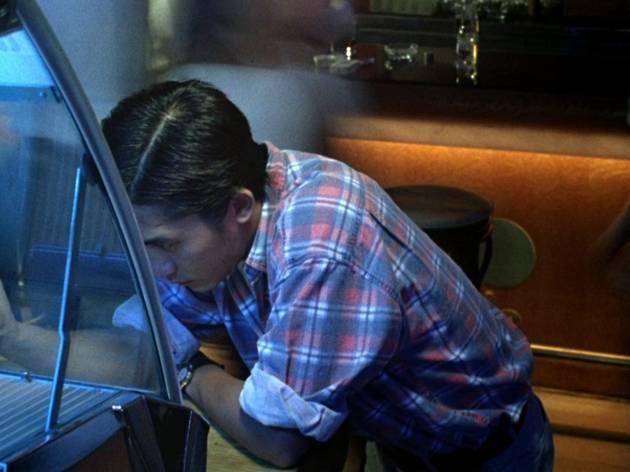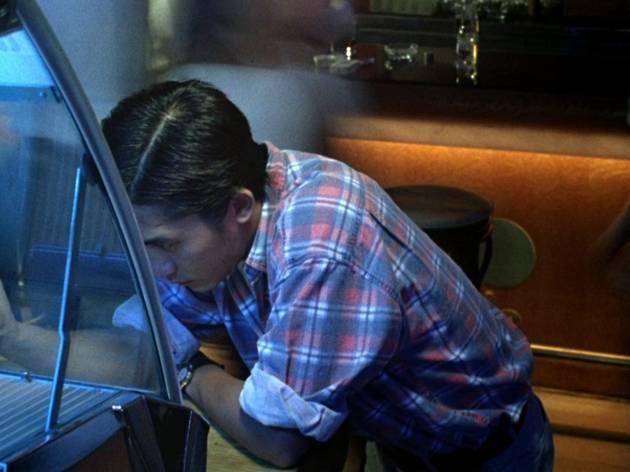 Photograph: Courtesy Chungking Express/Jet Tone Production
Although it's not at all obvious in the movie, the California restaurant where Cop 663 arranges a date is just opposite the street from Midnight Express. First opened by Allan Zeman – frequently dubbed the 'Father of Lan Kwai Fong' – in the 80s, the restaurant, along with its building, has since been replaced with the new California Tower – but the location remains an iconic monument in Hong Kong's nightlife scene. Today, the glittering tower soars above the Central skyline, hosting a plethora of the city's finest bars, restaurants, and nightclubs.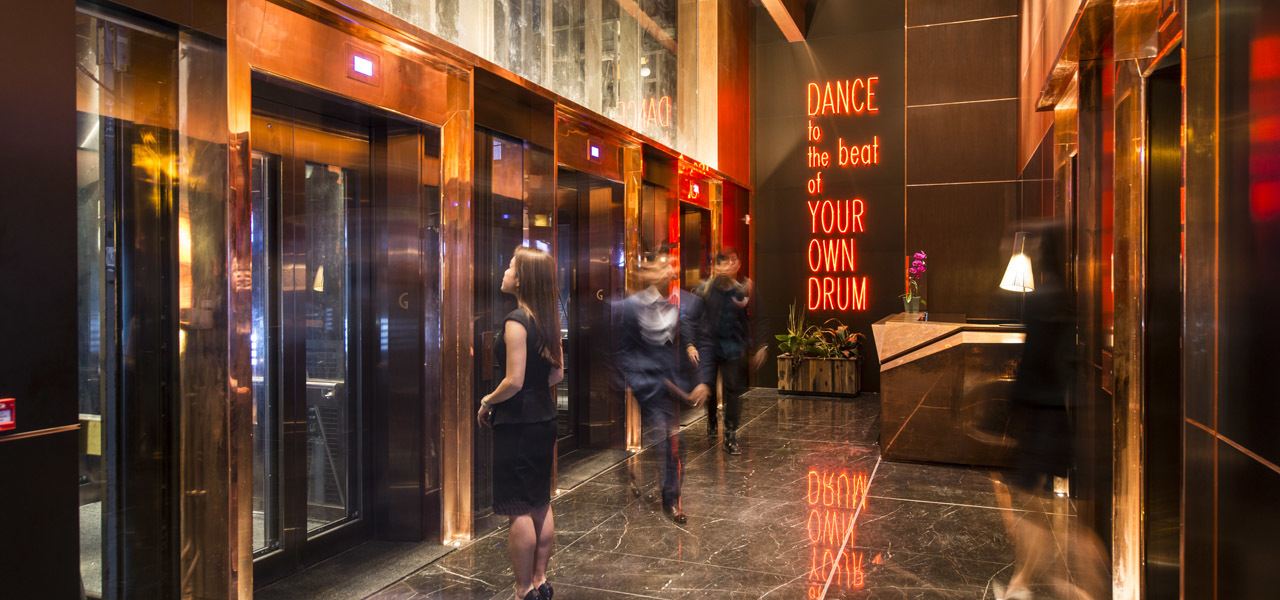 California Tower today I Photograph: Courtesy California Tower
More Hong Kong movies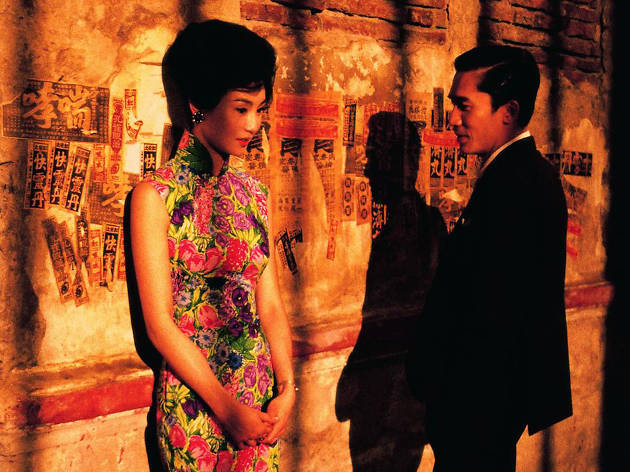 A definitive ranking of the best Hong Kong movies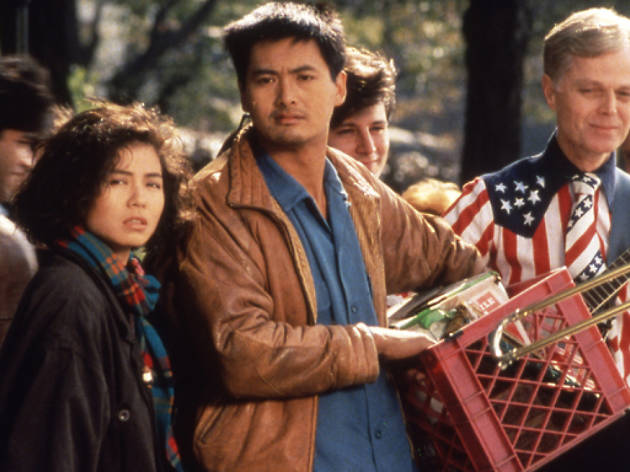 Here are a few instances where Hong Kong filmmakers have made their mark in the genre.
Our picks of the best Hollywood movies filmed in Hong Kong