Hong Kong's best jazz venues
Our pick for the best places in the city to catch some live jazz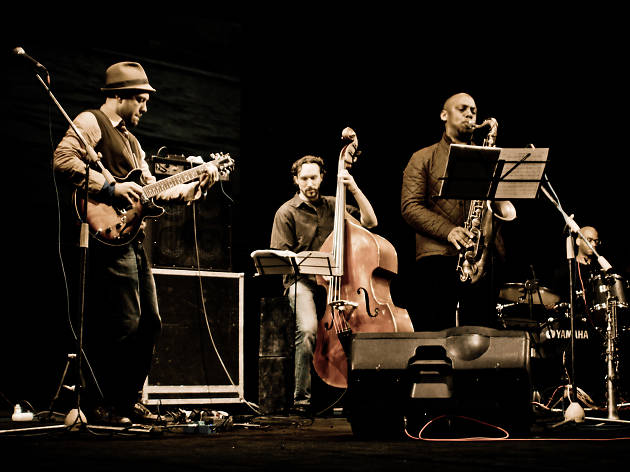 Hong Kong's best jazz venues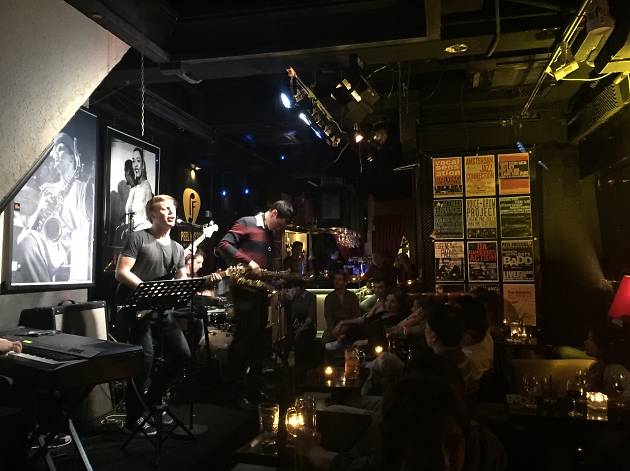 One of Central's most vibrant live music venues, Lan Kwai Fong's Peel Fresco hosts regular open jam sessions featuring a stream of talented jazz, blues, rock and latin bands, as well as appearances from the likes of quintet The Wong Way Down that have no cover charge. Just buy a drink or two to support these institutions and keep the music free.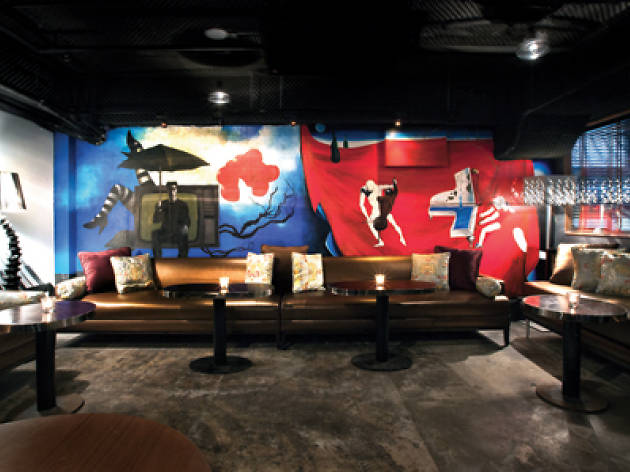 The sister venue of Central's iconic Peel Fresco, which has been a mainstay of the scene since opening back in 2007, comes from the mind of legendary local live music advocate and entrepreneur Joyce Peng. Orange Peel is Lan Kwai Fong for grownups, personified with a mainly jazz-based line-up of live music six days a week.
From the team who bought us the cooler-than-thou Mrs Pound comes Foxglove, a 1950s-style watering hole serving up classic cocktails and amazing live music on Duddell Street. If you know the story behind Mrs Pound, you'll soon notice there's a pattern emerging in the quirky little yarns spun to accompany the team's themed establishments. Here, the bar is supposedly 'inspired by the globe-trotting adventures of an English gentleman' (the enigmatic Frank). The music fits the whimsical, transportative 50s style of the venue with top-drawer jazz acts playing several times a week. Check out their website to see what they've got coming up.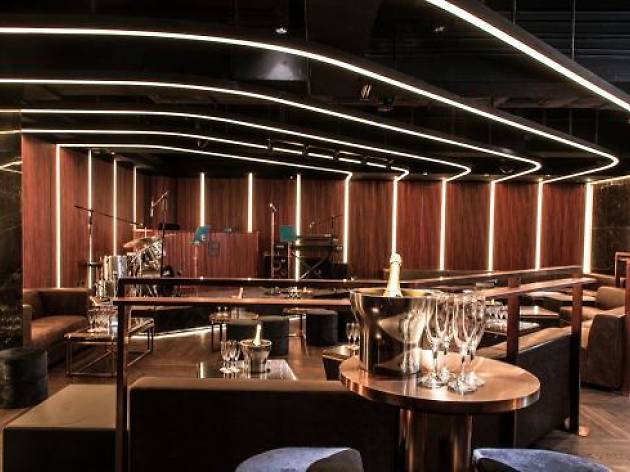 One of the more glamorous offerings on the list. Central's Studio Club offers smooth live jazz six nights a week, usually kicking off at 9pm. They have a formidable selection of premium whiskies on offer as well, the perfect accompaniment to jazz.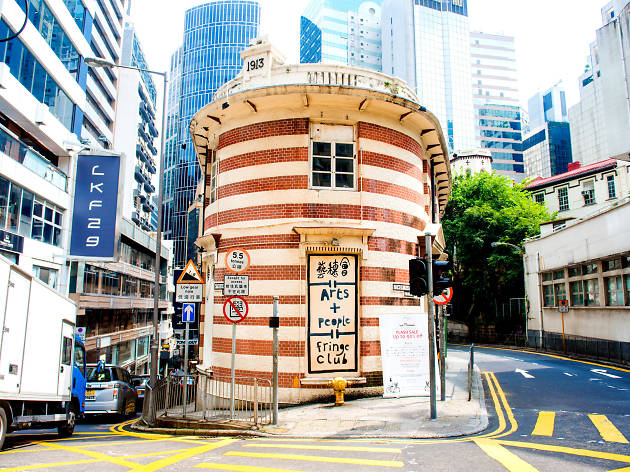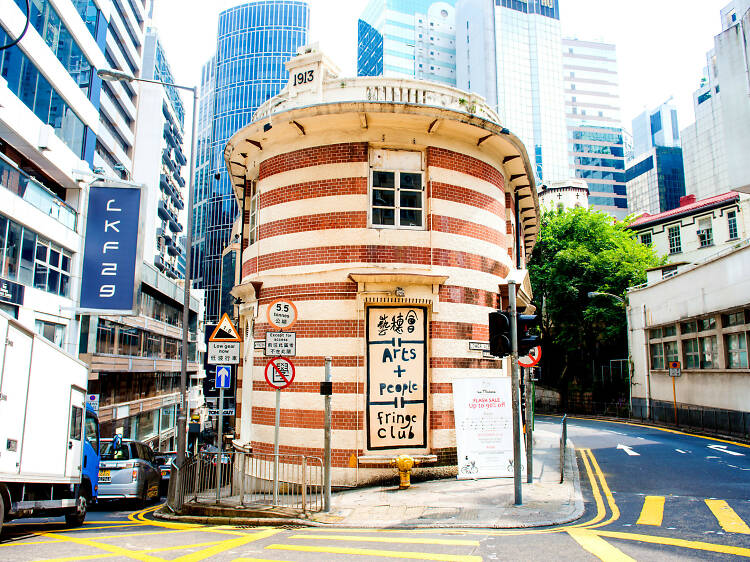 A hub for independent art performances, stand-up comedy shows and unique art exhibitions, the Fringe Club is known for its open platform, allowing anyone with creative materials to put on a show. Built in 1892 and a former cold storage factory, the iconic red and white brick building is now one of the most vibrant art spaces in Hong Kong. In its time, the Fringe Club has presented almost 30 festivals, thousands of art exhibitions and over 8,000 stage performances. Located next to Lan Kwai Fong, the rooftop garden bar also makes the perfect getaway from all the hustle and bustle to enjoy some nibbles and a drink or two. They have jazz events on all the time so head to their website to keep abrest of what's coming up.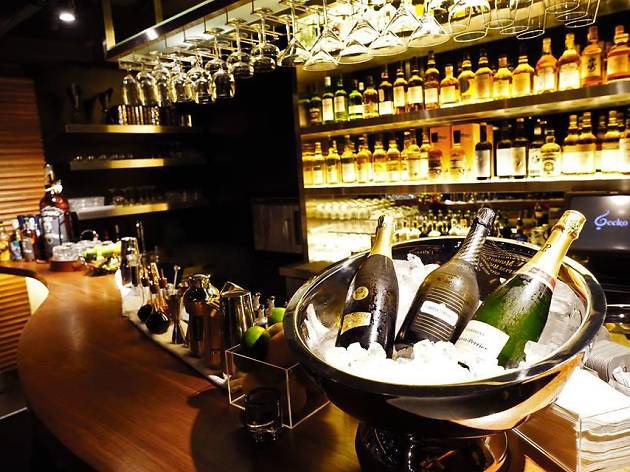 Hang around at this bar for long enough and you'll probably pick up a bit of French lingo with the venue proving popular with Hong Kong's Gallic contingent. You'll also more than likely witness some amazingly intimate live jazz, with musicians performing up close to audiences on Gecko's live music nights every day of the week.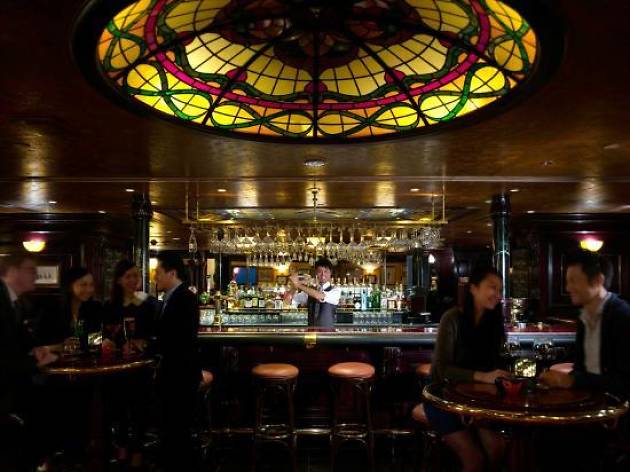 Tiffany's New York Bar is a throw back to 1920's New York, boasting over 200 labels of whiskies on the menu and serving up great snacks, as well as regular live music performances by Christin Bradford, a powerhouse vocalist from New Orleans - the birthplace of Jazz. Enjoy Christin's lively performance from 9pm to 1am on Mondays to Thursdays and from 9.30pm to 1.30am on Fridays to Saturdays.
Hidden within the heart of Central (right underneath Jardine House), Grappa's Cellar is an ideal place to rest weary feet, have a hearty Italian meal and take in some live jazz. They have several recurring acts that do the genre serious justice, best thing is to check their website and see who's on next and when.
Found inside the Intercontinental Hong Kong, The Lobby Lounge showcases a mesmerising panorama of Victoria Harbour and Hong Kong Island. This makes it one of the best places in the city to take in a cocktail or craft beer while enjoying some live jazz with their smooth varietal on Mondays and urban/neo jazz on Fridays.