There are a lot of places in Hong Kong where you can taste authentic Filipino cuisine, but Dara introduces your palate to the Philippines' culinary capital, Pampanga – a province in the Central Luzon region – and welcomes you with various signature cocktails highlighting the country's local ingredients in a contemporary setting.
Click below for a first look at Dara:
Dara means 'auntie' in Kapampangan, one of the eight major languages of the Philippines and spoken primarily in the entire province of Pampanga. The restaurant is a family-run business and is named after the restaurant's executive chef and founder, Imelda Bunoan, also known as Darang Mel (Auntie Mel). Chef Mel started her catering business in Hong Kong together with her kids Jermaine, Jon, and Joanna, delivering made-to-order well-loved Filipino dishes like sinigang (sour soup), pinakbet (stir-fried vegetables with shrimp paste), and dinuguan (pork blood stew), as well as popular regional staples like sisig (chopped pork face and chicken livers), menudo (pork and sliced liver stew in tomato sauce), and tocino (sweet cured pork). In 2022, the family decided to expand into a restaurant and bar and partnered with Filipino investors, including Mark Korponay, Dara's current director, to make their dream a reality.
At the heart of this 30-seater venue in Sai Ying Pun is an all-Filipino staff. "We wanted a place where people can experience Filipino hospitality and our local food that can be paired with delicious cocktails in an atmospheric setting," shares Korponay. "When you dine at Dara, we welcome you to our home and invite you to dine like part of our family, just like how Filipinos welcome relatives travelling from out of town or foreigners visiting for a fiesta," he adds.
Unlike most Filipino eateries in Hong Kong, the venue features a contemporary interior design with elements from classic Philippine colonial architecture. Jermaine, the youngest among chef Mel's kids, designed the restaurant's interior. You'll find details derived from traditional residential houses in the Philippines peppered all over the decor – from the parol (ornamental lantern displayed during the Christmas season) hanging on the arched entrance, Machuca tiles (handmade cement tiles) located on the floor bar area, Solihiya patterns (strands of rattan woven into sunburst patterns) and capiz windows (windowpane oyster panels).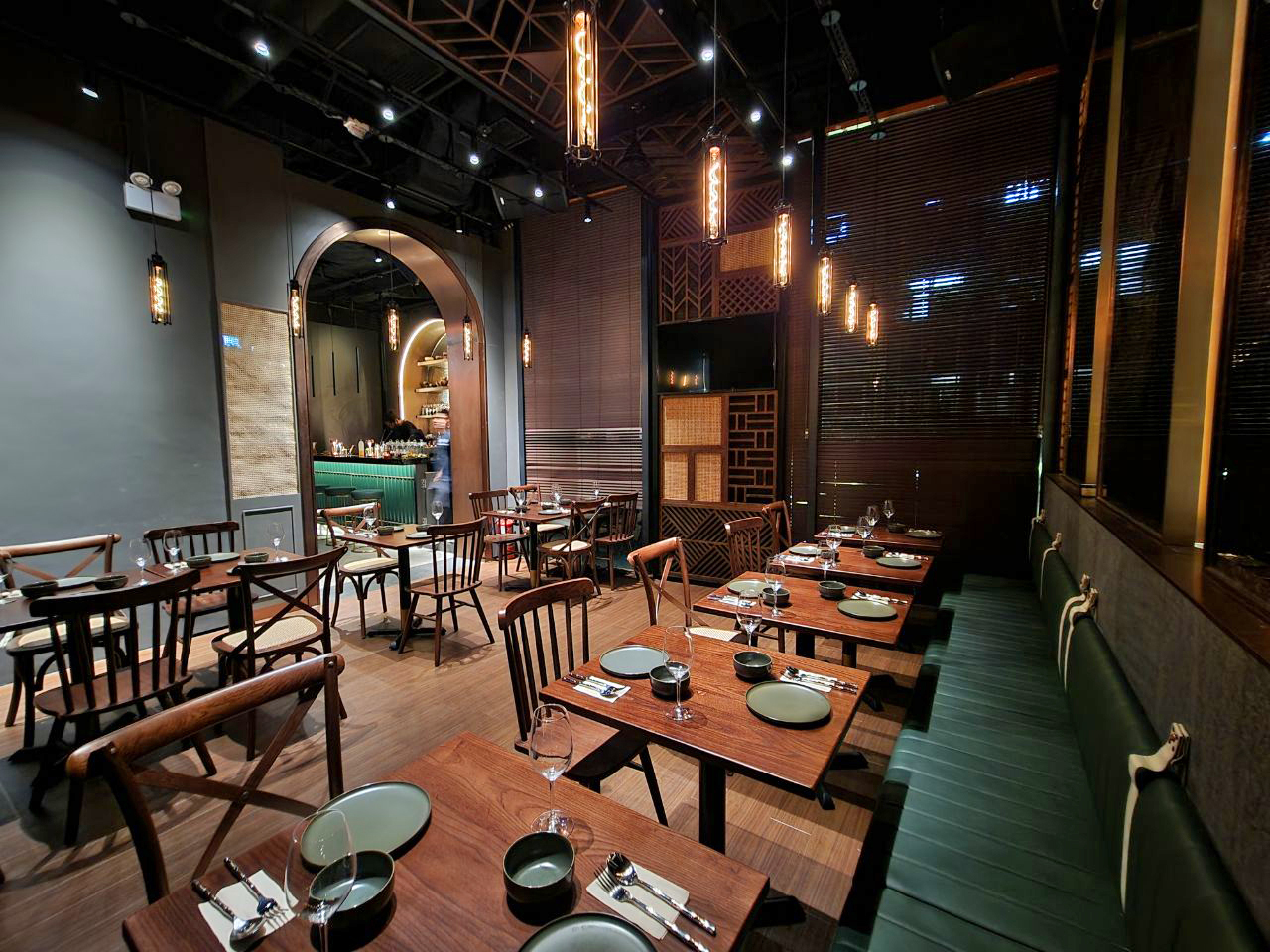 In contrast to its modern surrounding, the kitchen stays true to its offering of traditional dishes like the savoury sizzling sisig ($98) made with juicy bits of pork and chicken liver; the moreish palabok ($148) rice noodles with flavourful shrimp and smoked fish sauce, topped with crunchy chicharon, spring onion, and boiled egg; the sour and savoury stew called beef sinigang ($158); and their signature deep fried spring roll, lumpiang laing ($68), made with taro leaves, green chilli, and coconut milk. You can end your meal with servings of purple yam delights like ube pandan cake and ube cheesecake ($58 per serving).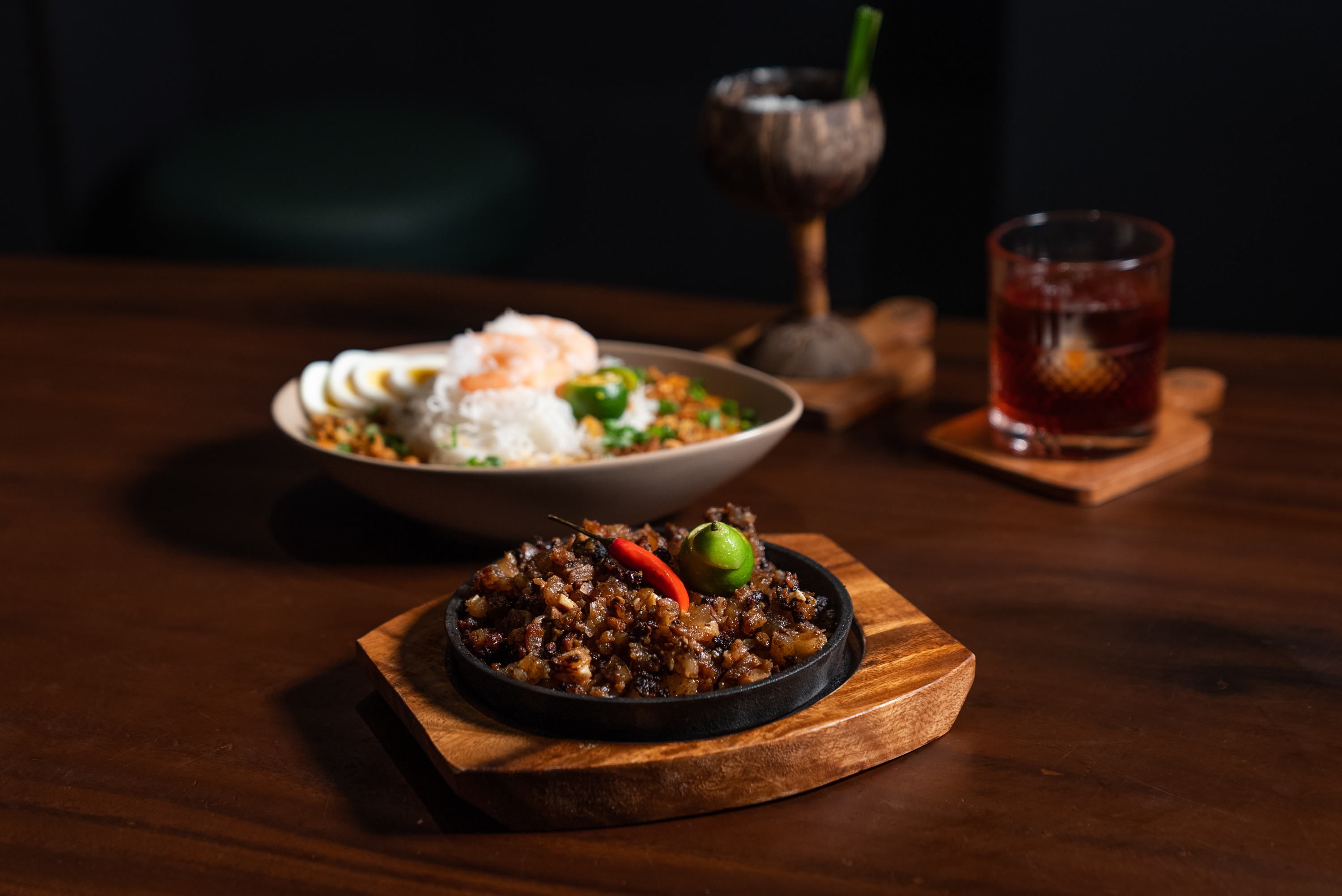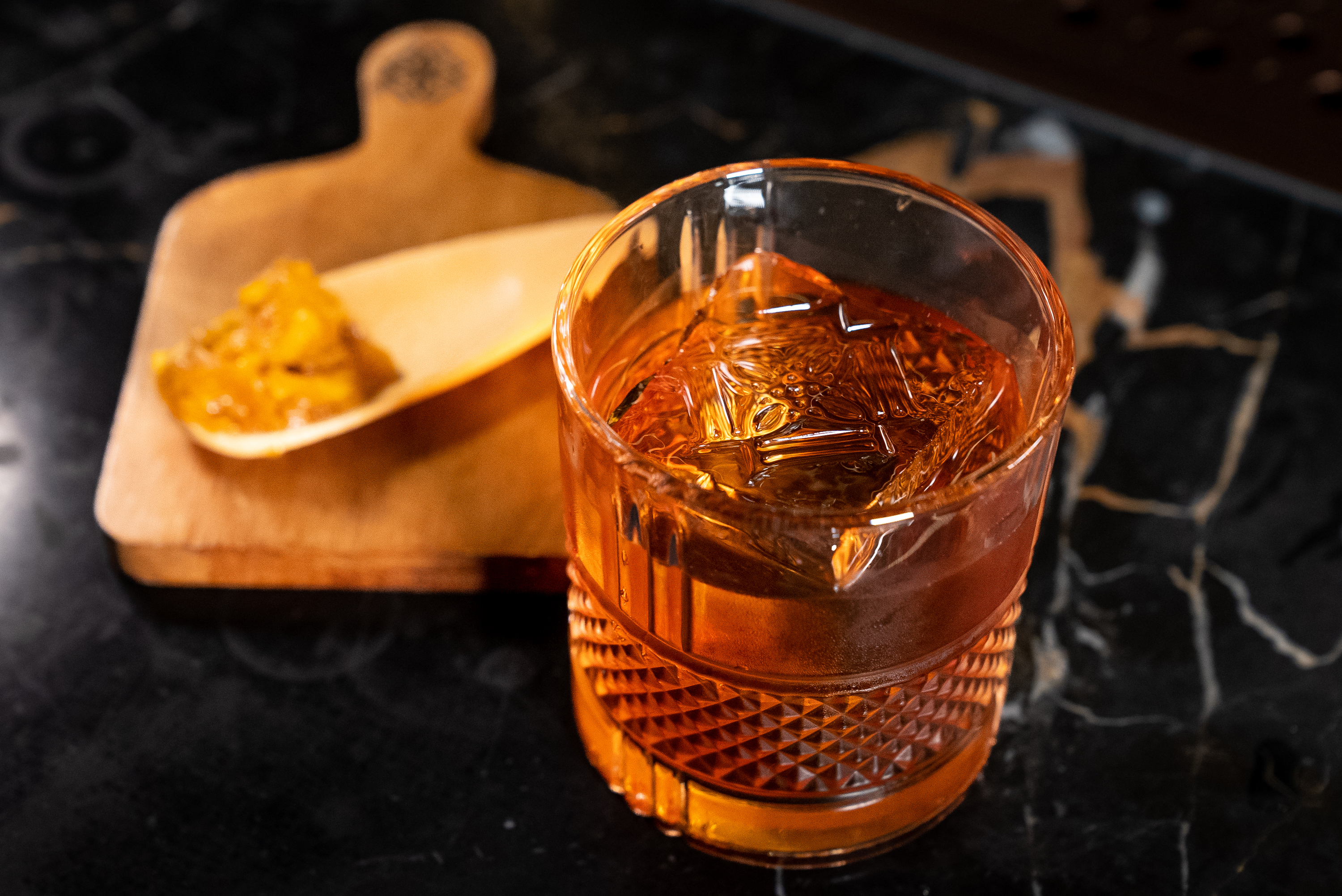 On the drink menu, chef Mel's son and Dara's head mixologist and bar manager, Jon (formerly from 8 1/2 Otto e Mezzo Bombana and Bar Q88), mix up signature drinks ($118 per serving) inspired by his country's local produce as well as a modern interpretation of classic cocktails (starts at $108). According to Korponay, the names of the cocktails in Filipino serve as a conversation starter and acts as a starting point in teaching their customers about the language. "We take our time explaining the origins of the cocktails, its ingredients, and the name that inspired the drink," he adds. Guests can sip on herbal sour Gubat (forest) made with pandan cordial, dill-infused vodka, lemon, matcha, and fresh mint; the spirit forward Boulevardier called Usok (smoke) made with bourbon, Campari, vermouth, banana liqueur, infused with applewood-smoke; and Bunga (fruit) made with salted tamarind puree, vodka, raspberry cordial, Ancho Reyes liqueur, lemon juice, and simple syrup.
In the future, the restaurant will open for brunch and offer Filipino breakfast staples like silog, a combination of sinangag (garlic fried rice), and itlog (egg) served with fried meat, fish, and chicken.
Dara is located at Shop 6, 1/F, The Artisan House, 1 Sai Yuen Lane in Sai Ying Pun. Follow them on Facebook at @hkg.dara for updates and watch out for guest bartender shifts they will be hosting this season.
Recommended stories:
The latest foodie happenings to catch in the city
New restaurants to try in Hong Kong this February
The best Valentine's Day menus in Hong Kong
Follow us on Youtube, Facebook, and Instagram, or subscribe to our newsletter for the latest news and updates on what's going on in the city.