Five Restaurants in Sai Ying Pun that we love
These fab five eateries have a place close to our hearts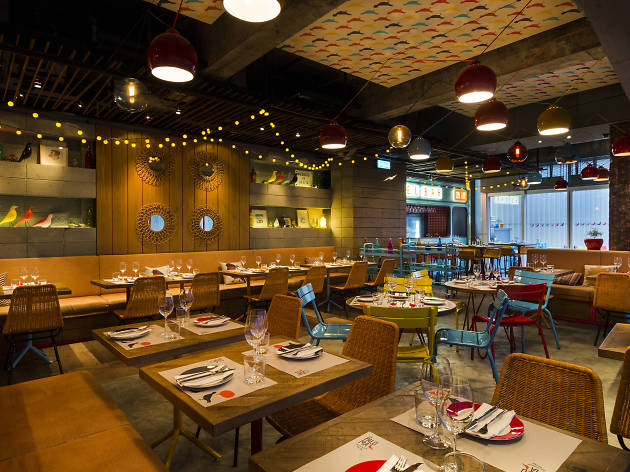 Much like the neighbouring Sheung Wan and Central, this trendy part of the Western District is home to a number of delightful restaurants serving up an array of dishes both local and international. From Korean fried chicken to the Spanish paella, here are our top picks of the restaurants in Sai Ying Pun that you need to try! By Ananta Agarwal
RECOMMENDED: Looking for more to do in Sai Ying Pun? Check out our complete neighbourhood guide.
Five restaurants in Sai Ying Pun that we love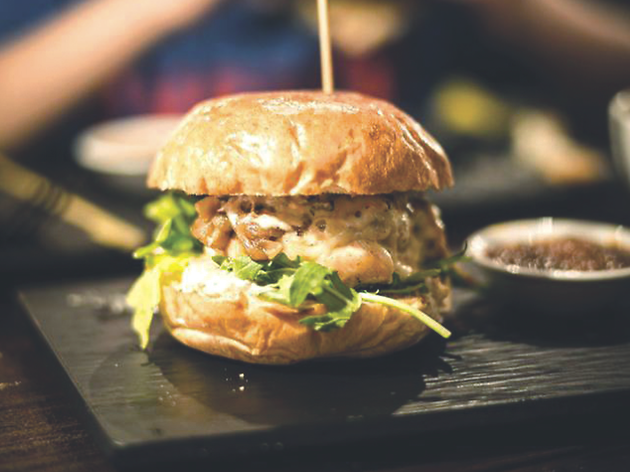 This neighbourhood burger joint delivers some of the best burgers in town. The small but colourful corner space has just three patties on the menu, with a few other extras that rotate and change regularly. Be sure to try the chicken carbonara. An indulgent and messy combination of juicy chook breast, with grilled pancetta, taleggio, rocket, a fried egg, paprika and lashings of black pepper-infused cream all encased in a brioche bun. The multitude of elements create a complexity in flavor not found in some of the best burger joints in Hong Kong. Mop up the mess you will create while devouring this beautiful burger with a generous batch of rosemary fries. We are pretty sure you will find yourself coming here again and again.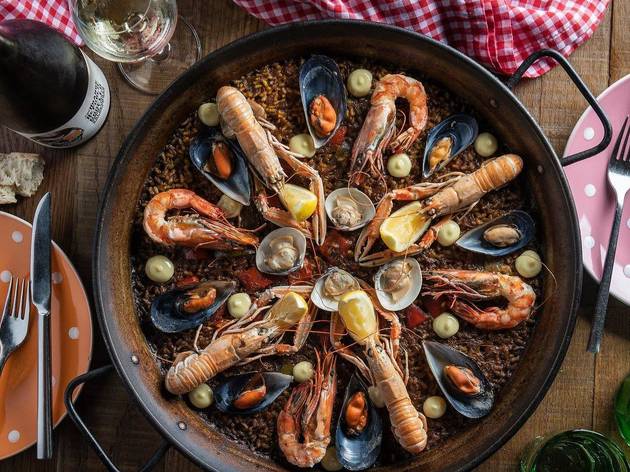 Finding good Spanish food here in Hong Kong – at least the kind that's not too high-end – can be tough, but La Paloma treats diners to great, wallet-friendly Spanish fare. There's certainly a lot of tapas on the menu but we recommend the albondigas (homemade meatballs) and the signature bacon con queso. The latter is an absolute treat. Pillowy bite-sized pieces of bread wrapped in glistening ham give way to creamy cheese centres. The piping hot meatballs soak up tangy tomato sauce and the flavor is simply wonderful. For a heartier portion try their signature seafood paella. We promise you won't be disappointed.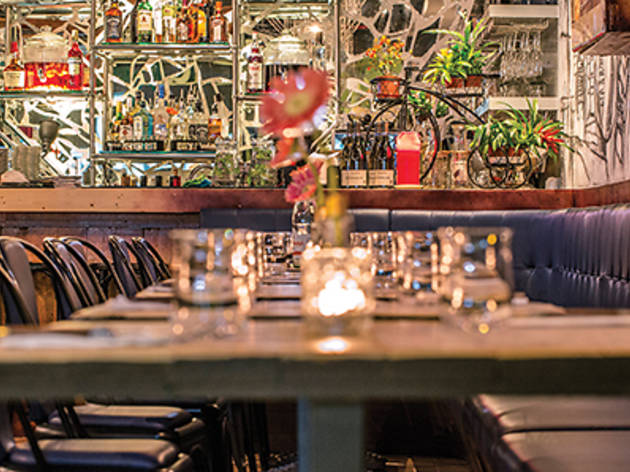 Restaurants, Contemporary European
The Flying Pig Bistro offers pan-European cuisine focused on roasts and meats, with a good mix of salads, starters, mains and pastas, with a few specials and burgers listed separately. A quick browse of the weekend brunch menu reveals items such as avocado smash and roast beef sandwich at very reasonable prices. We can't resist the specials and opt for a pig burger and a pork tenderloin to share. The burger proves a top choice – pulled pork slathered in barbecue sauce, smothered in melted Swiss cheese and sandwiched between the sides of a toasted brioche bun. Just as a good are the sides. The fries are well seasoned and the ginger infused slaw is a great palate cleanser, setting us up nicely for the next dish. The tenderloin comes wrapped in bacon, lightly fried and served atop a bed of spinach. Flavourful and extremely tender, the pork is top quality here. Ending the meal on a sweet note, we trial the Eton mess since it's often tricky to serve a decent meringue in Hong Kong due to the humidity. It doesn't disappoint, the egg white is crunchy and the fresh strawberries have just the right amount of tartness to round off our meaty meal.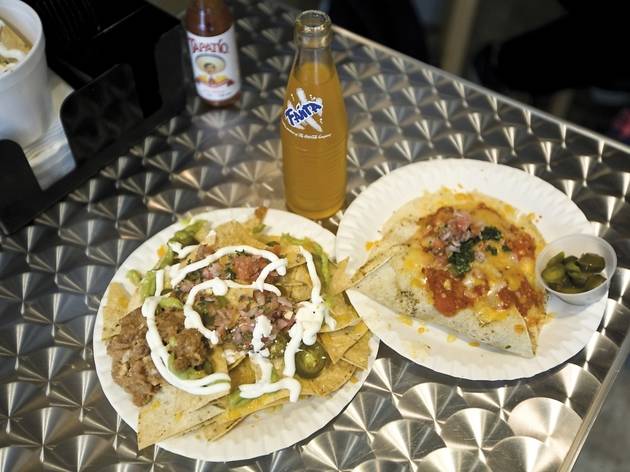 This taquería plates up the sort of flavours you'd get from a taco truck on the West Coast or a family-run stand somewhere in southern Texas. It's casual, affordable and exists purely to serve mouth-watering Mexican snacks. For a first visit, do try the staple carnitas taco. The cilantro, onions and pico de gallo with lime are the ideal topping for the medium-tender braised pulled pork. The tortillas are well-selected and flown in straight from California. But we also love the monster nachos. Crispy brown corn chips, topped with a delicious but skimpy serving of refried beans, pico de gallo, sour cream, guacamole and melted cheeses. Not only is it easy on your wallet, the restaurant also serves up great food and is perfect for a lazy afternoon.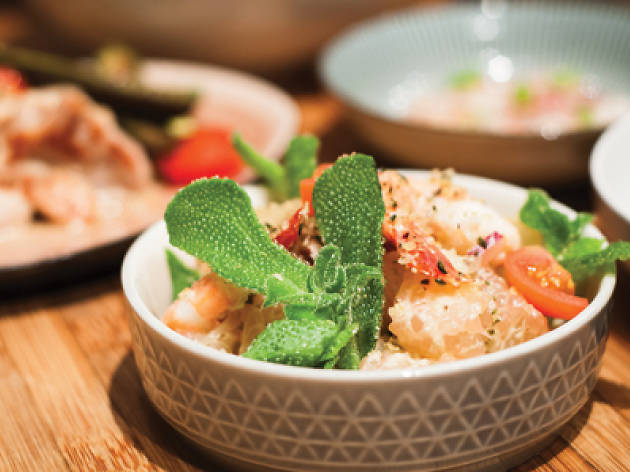 If you are looking for a healthier dining option after an indulgent night out, Locofama is the place to go. The restaurant serves up delicious organic bites all day, food that is nutritious and fresh but also packed with flavors. The menu is broad enough to accomodate the needs of all healthy diners- from the vegans to the gluten free lot, the I-don't-eat-dairy and the pescetarians. The restaurant promises that all its ingredients are natural and it even has an organic store for all those wishing to stock up on their favorite greens. With an urban laid-back vibe, a reasonably priced food menu and an extensive selection of wine, the restaurant is one of the neighbourhood's best.