Sai Ying Pun: Ultimate Guide
Its brilliant cafés, top-notch international cuisine and cool art galleries make SYP one of the trendiest 'hoods in HK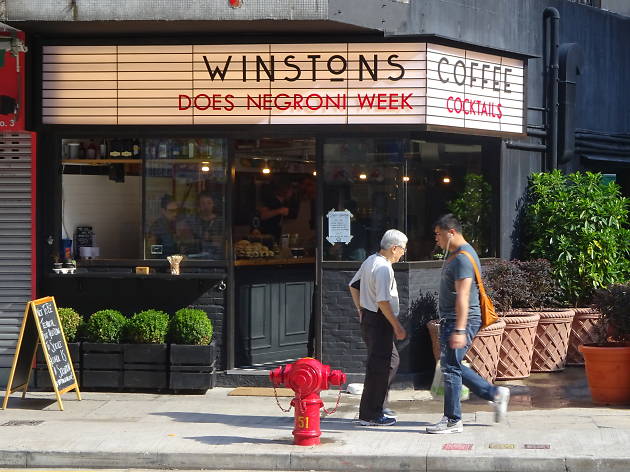 Since Sheung Wan reached its allotted quota of cool, Sai Ying Pun, helped by the arrival of the extended Island Line in 2015, has become Hong Kong's new hipster central. Much like its neighbouring part of town, this trendy part of Western District is home to a number of brilliant cafés and coffee shops, as well as fantastic international cuisine, from Spanish to Korean fried chicken. And that's not all. SYP is also home to some of the trendiest art galleries in Hong Kong, ones which are much less stuffy than the ones around Hollywood Road. Interested? Read on to discover the best things to do and the best places to eat in Sai Ying Pun.
Best things to do and eat in Sai Ying Pun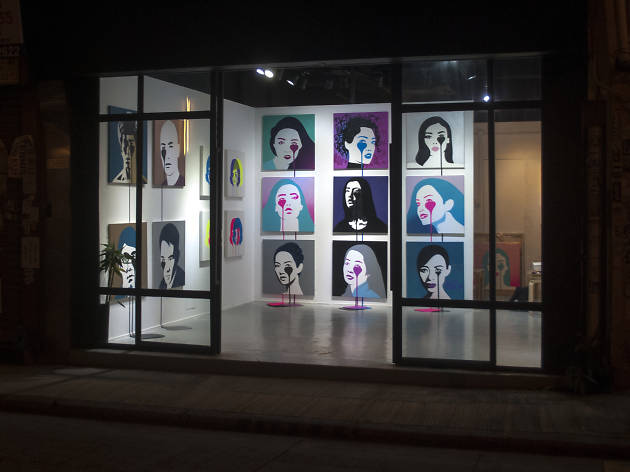 Opened in 2010, Above Second is the a pioneering local gallery that focuses on urban art, illustrations, graffiti, comic book-style artworks and other pop culture-influenced works by some of the best international and local talent. Previous exhibitions include big names like Pure Evil, Alec Monopoly, as well as local artists such as Parent's Parents and Kristopher Ho.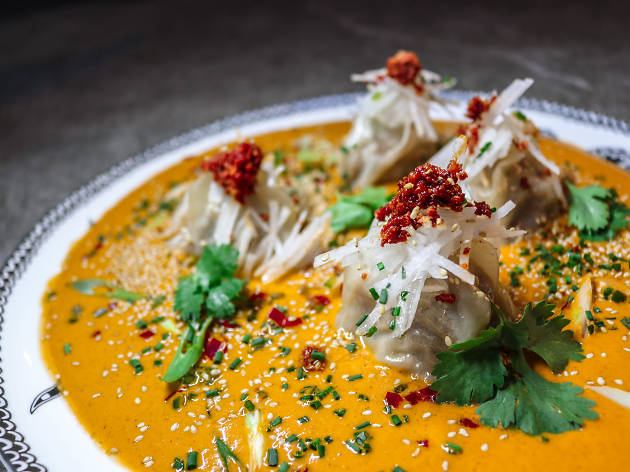 If you manage to bag a reservation at this dinky, hugely popular spot, prepare to be taken on a gastronomic journey through the Indian subcontinent. The food here boasts influences from India, Pakistan, Nepal, Goa and Sri Lanka. Try the camembert masala for a truly indulgent dish or the Kathmandu mos – BlackSalt's take on Nepalese momos.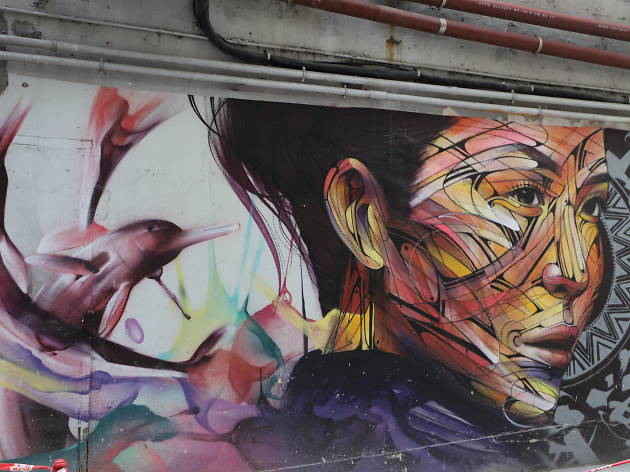 Time for some art appreciation. Renowned Paris-based street artist Hopare's striking portrait of an Asian woman's face on Chung Shing Street is hard to miss, and to forget. Composed of his signature geometric lines and a palette of bright colours – a few pink dolphins float nearby – the artwork wouldn't be out of place in a gallery.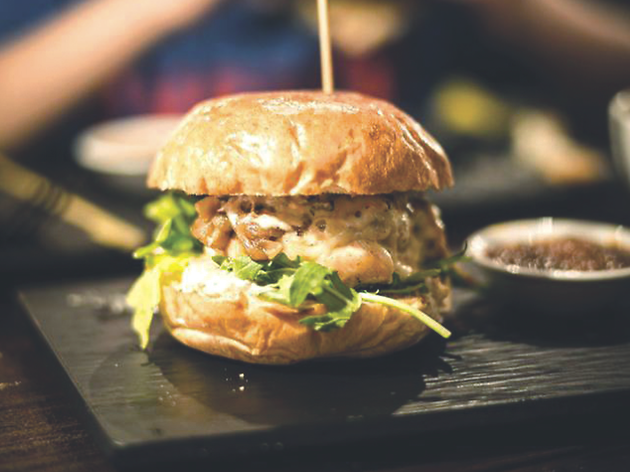 This neighbourhood burger joint delivers some of the best burgers in town. The small but colourful corner space has just three patties on the menu, with a few other extras that rotate and change regularly. The fries here are excellent, ranging from ones dusted with rosemary to handcut chips with bone marrow. Rock on down as soon as you can.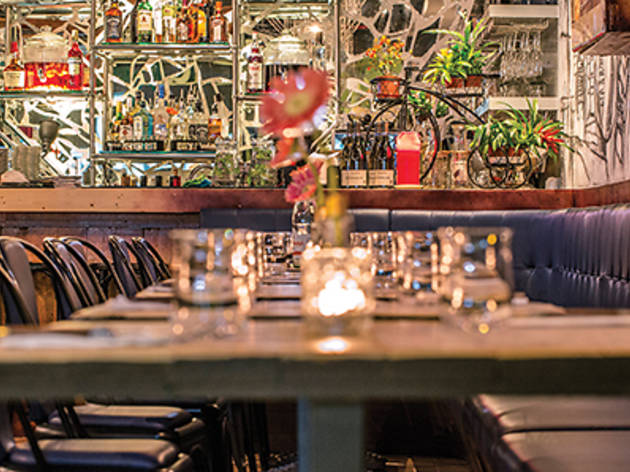 Restaurants, Contemporary European
A trendy eatery that offers pan-European cuisine focused on roasted meats – though not neglecting a good mix of salads, starters, pastas and burgers – Flying Pig Bistro is a top-notch spot for some hearty, protein-packed portions. Designed by local artist Malcolm Golding, the interiors are made up of a combination of recycled pallets with metallic elements, creating an urban warehouse vibe. Satisfying for both the eyes and the stomach.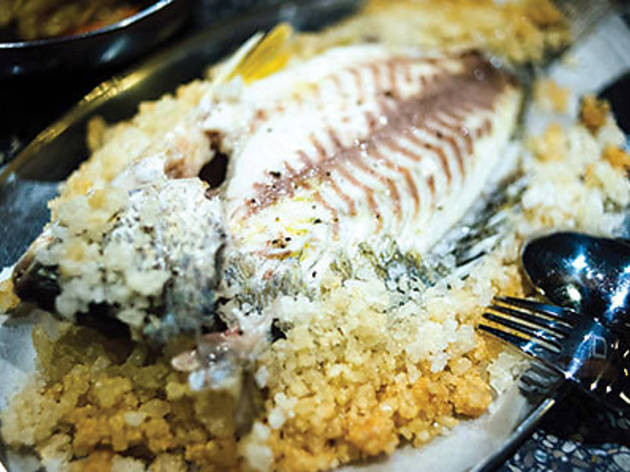 Restaurants, Contemporary European
With a mission to source the freshest seafood from local sources, the restauranteurs at Fish School are reinterpreting how local produce can be prepared and plated. With its swish contemporary setting, sample from a menu that includes the likes of lobster popcorn and enjoy a new seafood experience.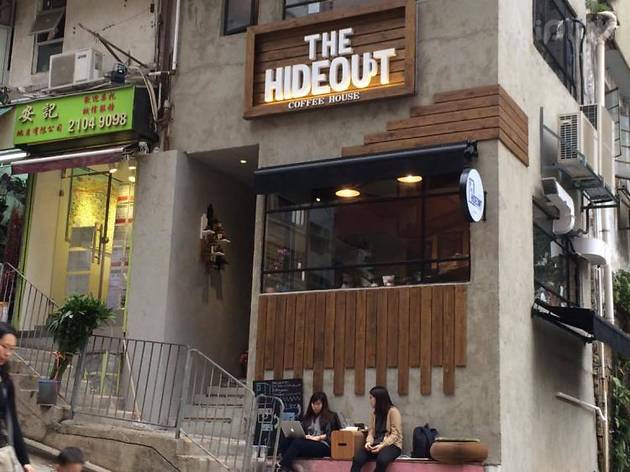 In the midst of the hustle and bustle of Sai Ying Pun is a two-storey coffee house where you can find fantastic handcrafted java, homemade muffins and winning desserts like an espresso Baileys cheesecake. Whether you're looking for a quiet spot in the attic where you can get down to some work or to enjoy a bit of breeze on the upstairs outdoor area, The Hideout is the perfect, well, hideaway for a coffee break.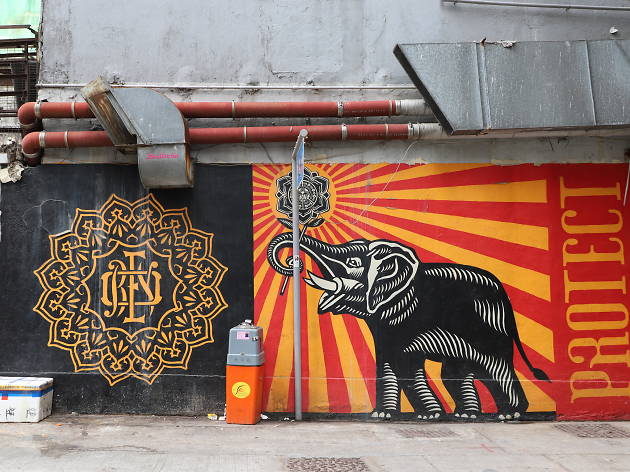 Another winning piece of street art to look out for comes courtesy of the man behind the iconic 'Hope' poster of Barack Obama, Shepard Fairey. Created in collaboration with Project C Change – a Hong Kong-based social enterprise dedicated to raising awareness of conservation – the eye-catching elephant mural features Fairey's signature bold red, white, black and yellow colours as well as the renowned street artist's famous Obey motif.
The Hong Kong outpost of the renowned Balinese beach club and restaurant, Potato Head offers some authentic Balinese cuisine inside a chilled out venue that feels far removed from the construction-riddled streets of Sai Ying Pun outside. Tuck into classics like gado gado kaum, beef rendang and nasi goreng, paired with a selection of signature sustainable cocktails. The restaurant also sports a not-so-hidden music room for some vinyl record listening experience.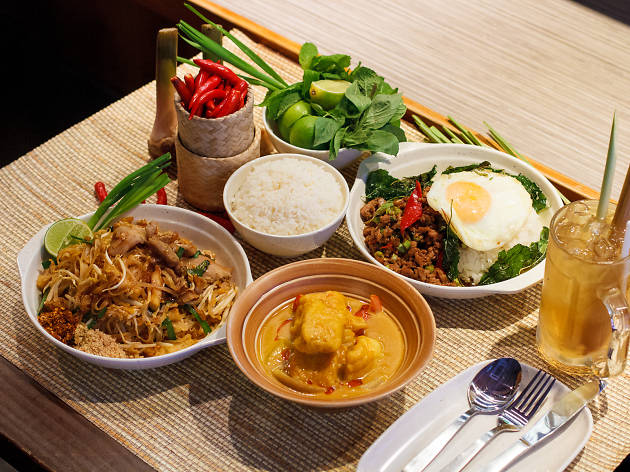 You can taste top-notch Thai food without going all the way to Kowloon City at Krua Walaiphan. Established by two former employees of Chachawan, this modest joint features a small semi-open kitchen with a fairly large, casual space where diners can chow down on dishes likes lap moo, pad see ew and some authentic creamy Thai curry. Perfect for summer.
Show more
Explore another local 'hood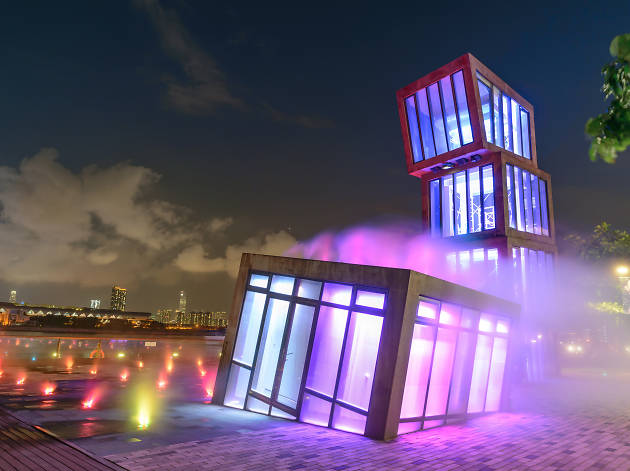 An industrial hub back in the 1970s and 80s, Kwun Tong is now home to some of the city's quirkiest activities, cool cafés, creative businesses and unique indoor sport venues.