The best restaurants to eat at alone
Table for one? Here are our picks of the best places to grab some solo grub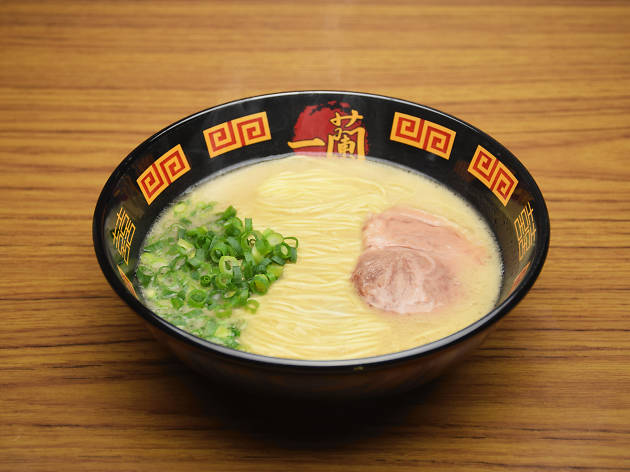 Got stood up on a dinner date? Can't bear to see another couple making out at the table next to you? Dining solo can feel awkward at times, but worry no more! There are plenty of restaurants in Hong Kong that offer great options for solo diners. From a pasta tasting menu to an all-you-can-eat meal, these are the best places in Hong Kong to eat and chill by yourself.

RECOMMENDED: If dining alone has you down, go feel part of the pack in busy neighbourhoods like Causeway Bay and Tsim Sha Tsui.
Best restaurants to eat at alone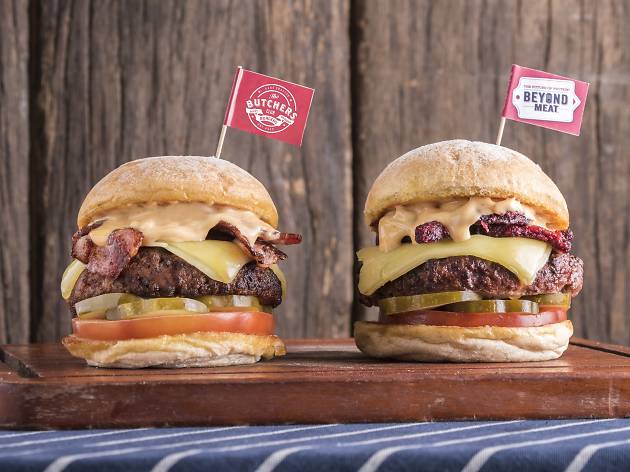 Self-indulgence is the name of the game at the Butchers Club. With beer, bourbon, and juicy burgers available for consumption, their patties are made with dry-aged beef that's sustainably-sourced from New South Wales. If you're looking to cut meat from your diet, the Beyond Burger should be your new go-to.
Swap your office cubicle for a dinner cubicle. Ichiran's individual wooden booths offer privacy at its finest, allowing you to slurp your ramen in peace. There's everything you need, from a self-serve matcha dispenser to a magic call button for placing your orders. All you have to do is fill out your order sheet, hand it to a faceless-waiter behind the bamboo curtain, and wait for your ramen to appear. A recluse's dream.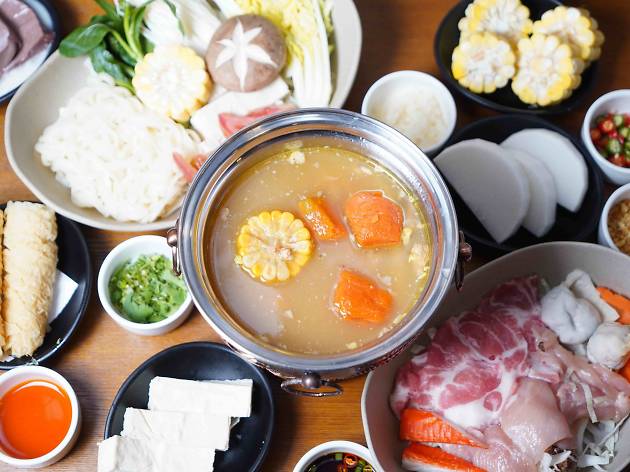 Lonely Hot Pot Land
Sharing a hotpot with friends might not be the most hygienic (especially right now), but that doesn't mean you have to starve the hotpot fanatic in you. Pay a visit to Lonely Hot Pot Land, where you don't have to share with anybody. From Kurobuta pork and premium sliced Angus beef to handmade dumplings, fresh shrimp, and Hiroshima oysters, all toppings are portioned for one only. They also offer one-of-a-kind soup bases such as the Mala Satay in traditional Taiwanese Style and the Royal White Soup with honeycomb tofu.
Maks Noodles is one of the best places to go for fuss-free, delicious Cantonese comfort fare. Try the classic wonton shrimp noodles in soup, which at $43 is one of the best meal deals you can get in Hong Kong. Located on Wellington Street, Maks Noodles is the kind of no-frills dining experience that you can easily enjoy, even without a dining companion.
Yup, going to a buffet by yourself is possible. The Astor is an all-you-can-eat joint that features seven different cooking stations. Offering international cuisines including fresh oysters, Boston lobster, snow crab legs, Japanese sashimi, Australian ribeye, Southeast Asian curries, Hong Kong-style roast meat, and modern vegetarian options. There are a number of wall-facing seats at the restaurant, so you don't need to worry about judgemental looks as you pile on the steaks and devour a whole farm.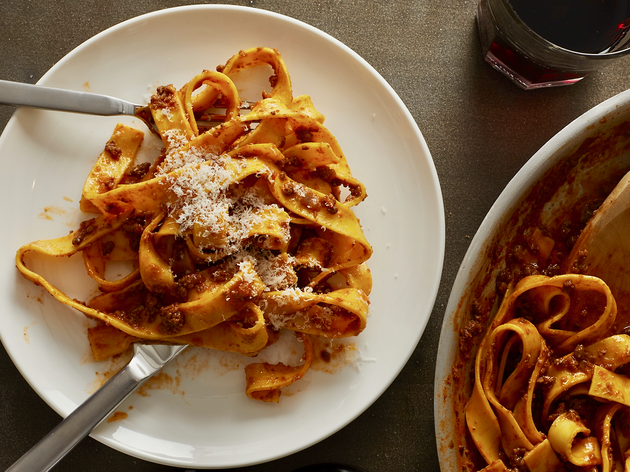 Pici prides itself on its fresh hand-rolled pasta made with care. The Wan Chai store on St Francis Yard offers alfresco seating and a window-side bar specifically for solo diners. Pull up a seat and enjoy simple, hearty Italian specialities like the Orecchiette with Italian sausage or Tagliolini with white truffle paste. For those who are extremely indecisive (and extremely hungry), Pici also offers a pasta tasting menu ($290) which features four small portions of pasta of your choice. Go ahead, no one's judging.
Located in the busy Mong Kok district, Akune Wagyu Tachikui Yakinikumise is the first standing restaurant that serves Japanese-style BBQ in Hong Kong. Offering different cuts of A4 and A5 Wagyu beef from Kagoshima, all the beef cuts are charged per piece with the cheapest costing only $12. There are also a variety of sauces, salts, and spices available for you to match you meat with. An unmissable place for all carnivores indeed.
Despite Sushi Tachi's small space, its wooden bar tables, cherry blossom decoration, and soft lighting give the restaurant a decent Japanese flair. All of its seafood offerings are selected directly from Japan's Tsukiji Market every day, and the sushi is made exclusively using rice from Fukui Prefecture. Signatures include the mini urchin bowl rice, grilled olive flounder sushi, and jumbo pink prawn sushi. The restaurant also updates its menu on a monthly basis, featuring seasonal and rare fish species.
Looking for some more me time?