Heads up! We're working hard to be accurate – but these are unusual times, so please always check before heading out.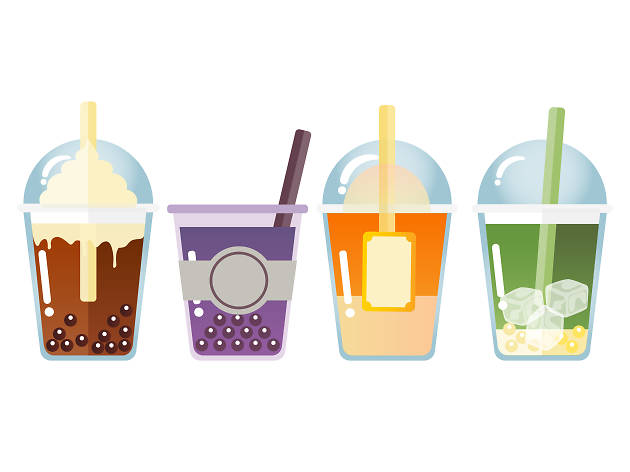 The ultimate guide to customising your bubble tea
How to get the best quali-tea boba in Hong Kong
It's always tea time in Hong Kong – bubble tea time, that is. While the classic black milk tea version has remained a staple in everyone's bubble tea arsenal, new shops from a recent wave of store openings have reinvented our favourite Taiwanese drink with an endless number of creative flavours, toppings and more. (Cheese tea, anyone?) It's now easier than ever to customise your bubble tea to your heart's desire, and thus we present to you a thorough, definitive guide on how to order the bubble tea of your dreams – or rather, reality. By Mabel Lui
RECOMMENDED: After you've got your tea order down, nail your noodle order at your local mom-and-pop joint with this guide to Cantonese restaurant lingo.
The ultimate guide to customising your bubble tea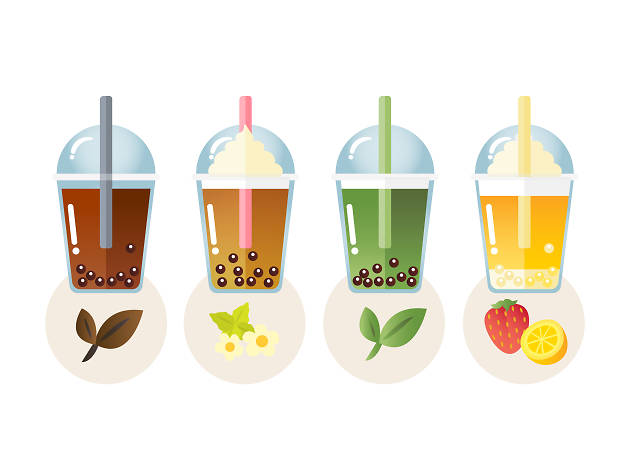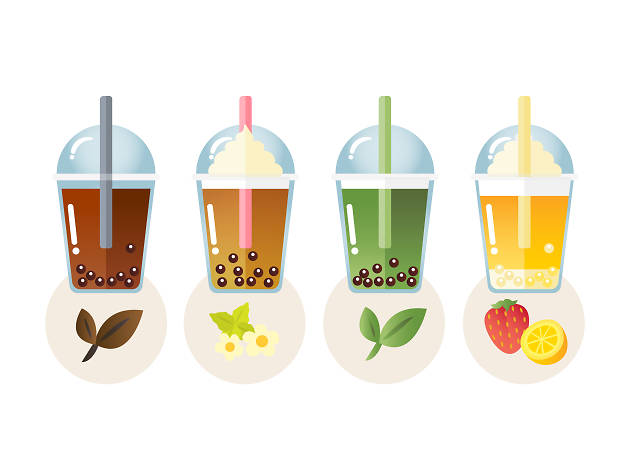 Pick your tea-riffic base
Your choice of tea sets the tone for your drink, so it's important to understand all your options. The three most popular types of tea are black (also known as red), green and oolong, with each offering a different flavour profile. While green tea is known for its grassy and subtle sweet notes, oolong delivers distinct flower and earthy notes. Black tea, on the other hand, is the boldest and strongest of them all. Lately, nontraditional fruit teas from shops like Cha Long and Yi Fang have gained notoriety as well.
While drinking tea straight-up is never a bad option – it's often more refreshing and undoubtedly healthier – milk tea is the traditional pairing to our beloved tapioca pearls. A little known fact: most milk teas are made with non-dairy powdered creamer as opposed to fresh milk, so you'll notice 'fresh milk' drinks specifically denoted on some menus. Fresh milk often results in a cleaner mouthfeel, but be prepared to pay a couple extra dollars for the quality difference.
One final tip: if you're of the opinion that stronger is better, quite a few bubble tea shops offer the option for 'strong tea'.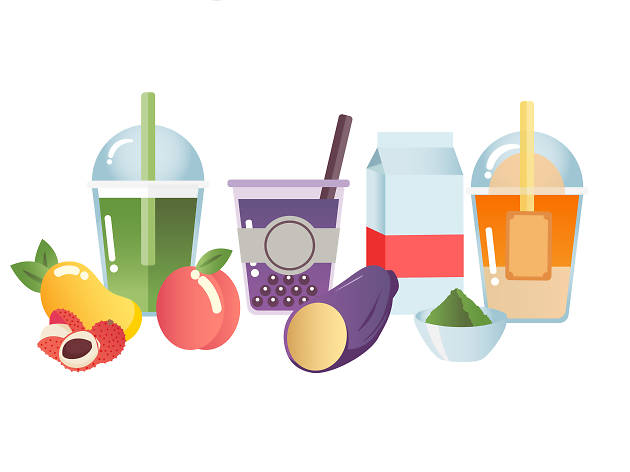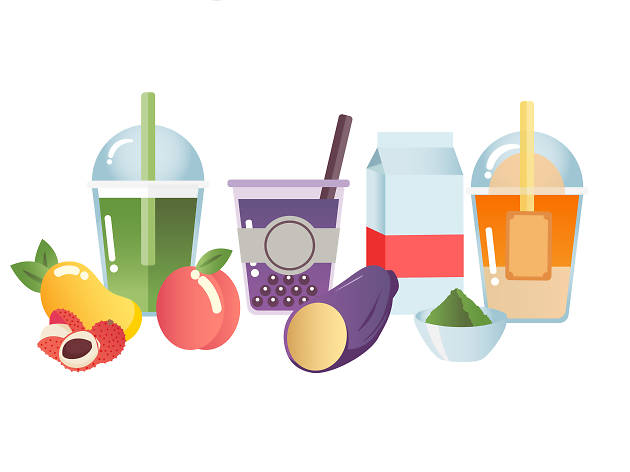 Each shop boasts its own selection of flavours, resulting in a fruitful range of bubble teas all across Hong Kong. Popular fruit flavours that pair well with green or black tea include mango, peach and lychee, all of which result in a fresh-tasting drink. A note of caution for pure tea lovers, though: these particular flavours often come in the form of (artificial) syrup, so the additional sweetness can potentially taste overbearing.
Popular milk tea flavours include taro, matcha and Thai tea, all of which are finding their place on the permanent menus of many stores. Brown sugar milk tea – arguably the unhealthiest but also the most indulgent bubble tea – is a must-try for its pairing of caramel-like syrup and creamy milk.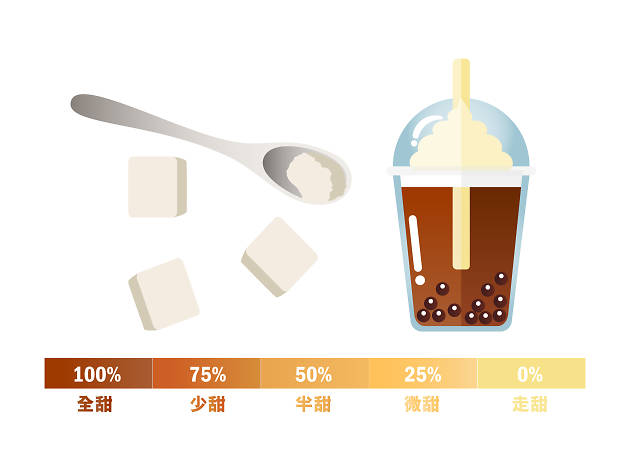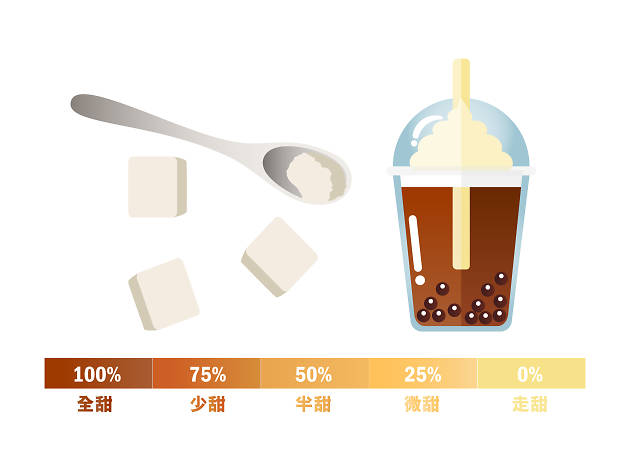 This one's pretty straightforward: we all know that a spoonful of sugar (in the form of syrup) is key to any cup of bubble tea. Thankfully, this spoonful can be customised to your liking at almost any bubble tea shop, unless you're ordering a pre-made drink or one with a designated sweetness level. Most stores display a percentage chart for you to pick your (delicious) poison; the options are usually 100 percent, 75 percent (少甜), 50 percent (半甜), 25 percent (微甜) and zero percent (走甜) sweetness. Many bubble tea connoisseurs swear by either 75 percent or 50 percent, but hey, nobody's going to stop you requesting zero percent, even if you do get a raised brow or two. Just know that you can't really ever complain about your drink being too sweet or not sweet enough, because well, the choice was yours.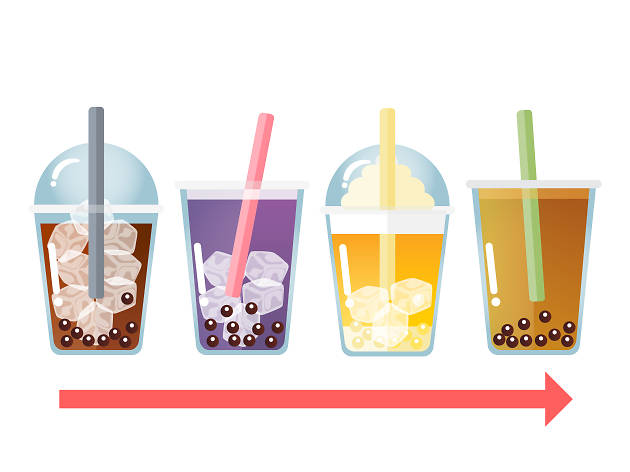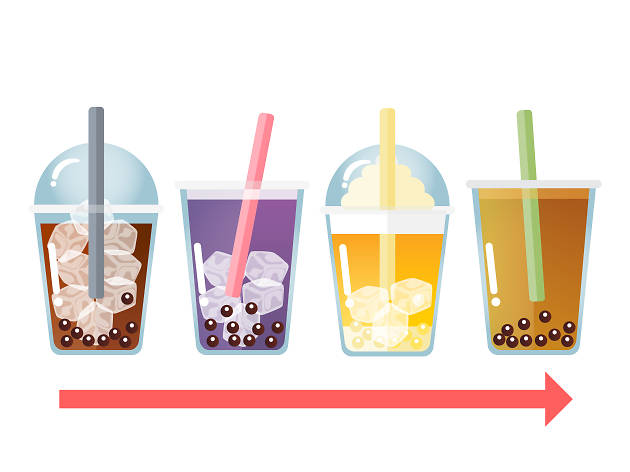 During the summer months, the default for bubble tea is the typical iced version. But like the sweetness level, the ice level can also be accommodated at almost all bubble tea shops. Generally, there are four levels: extra (加冰), regular, less (少冰) or no ice (走冰). Go for regular or extra ice if you want a drink to combat Hong Kong's unforgiving heat and humidity, but less or no ice naturally means less dilution and more tea.
Many drinks, especially the milk teas, are also available hot – perfect during the winter months when you want to indulge while warming up your insides. One thing you'll notice with hot drinks is that the pearls will become softer over time, which could be a perk or a drawback depending on your preference.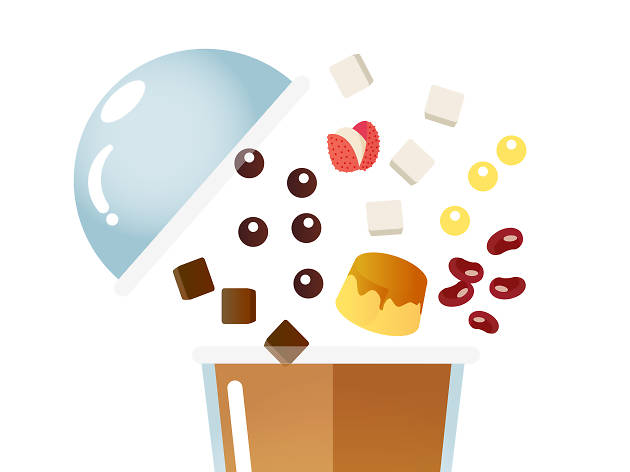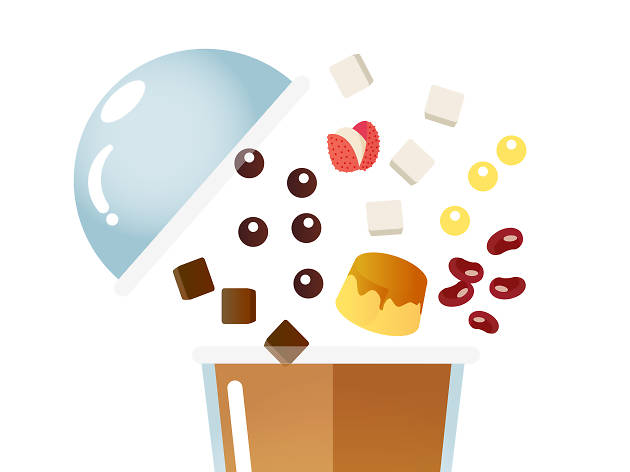 Tapioca pearls are the traditional 'toppings' of bubble tea, but that hasn't stopped any shop from limiting their toppings menu. (Though they're called toppings, they actually sit at the bottom of your drink.) Other popular add-ins include lychee jelly, popping boba, aloe vera, grass jelly, red bean and egg pudding. A rule of thumb is that toppings with juice (like lychee jelly and aloe vera) pair well with freshly-brewed tea, while others that are heavier or creamier toppings are often paired with milk tea. But of course, the choice of toppings is up to you – after all, that's the beauty of customisation.
Bubble tea shops have also experimented with the tapioca pearls themselves. OneZo offers up sesame, caramel and even cactus – yes, you read that right – flavoured pearls. There's also vibrant green pandan pearls from Cha Tra Mue, sweet potato and taro pearls from Don't Yell at Me, photogenic rainbow pearls from Tintszchashi and cute mini pearls from Tiger Sugar. The creative innovation is endless, which means that there's always a new bubble tea adventure to be had.
Oh, and if you want more or less pearls in your drink, all you have to do is ask. You're probably seeing a common theme here – you can truly customize every aspect of your bubble tea, just as long as you know what you want.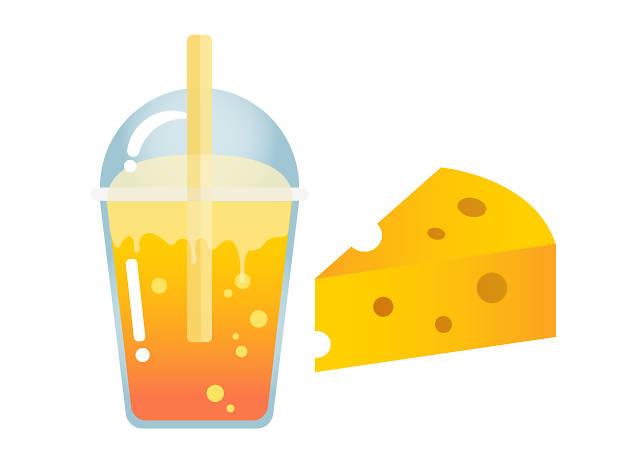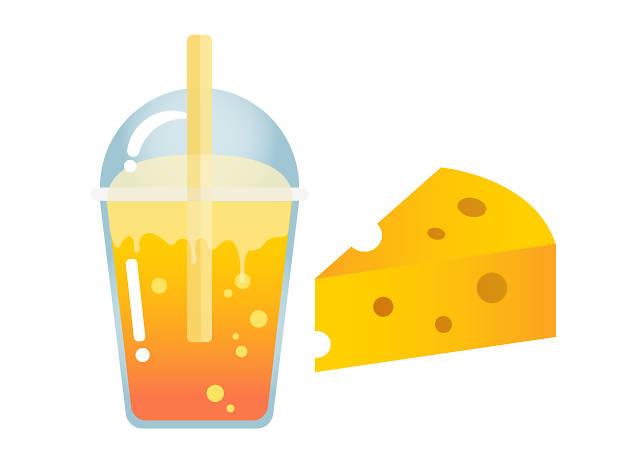 Finally, we end the par-tea of bubble tea customisations with a particular trend that has taken over Hong Kong in recent years. The cheese milk cap, also called 'cheese mousse', is a frothy concoction of milk, cream cheese and salt that sits at the top of your drink. Offering both textural contrast and a welcome balance of savoury and sweet, the cheese milk cap pairs surprisingly well with tea, and certainly tastes and looks better than the name gives it credit for. Find this layered beauty at places like Tea Library, HeyTea and Hereetea, and get your phones ready for that perfect bubble tea shot.