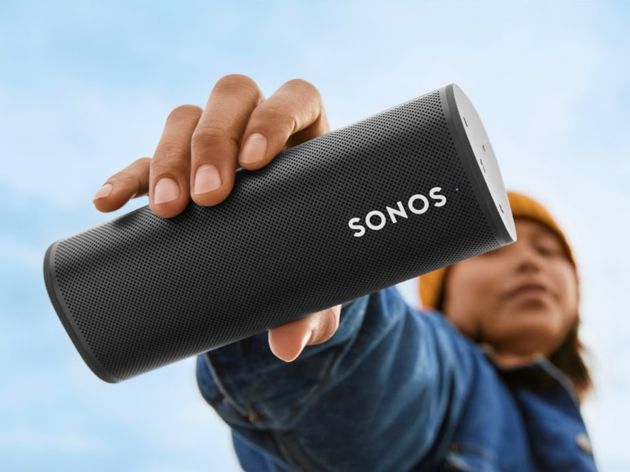 Cool gift ideas for Father's Day
Because this special man is worth it too!
Even though you are obviously the best gift your father has ever been given, you can still perk up his mood with something for his special day. But we're not talking ties or socks here – although if he's into that then happy shopping – we're talking cool gifts and experiences that will show how much you truly appreciate your dad. So, if you've yet to shop for a Father's Day gift, keep reading for some solid ideas.
RECOMMENDED: Looking to treat dad to a great meal? Celebrate with a Father's Day feast at one of these restaurants.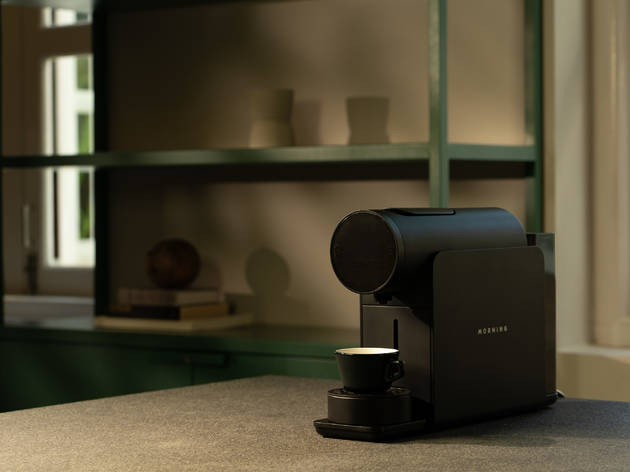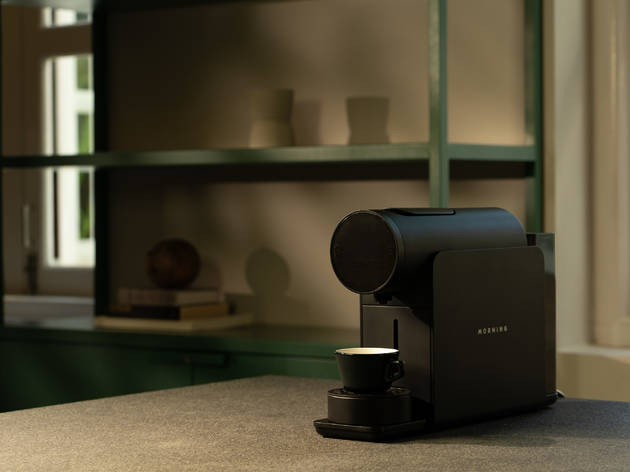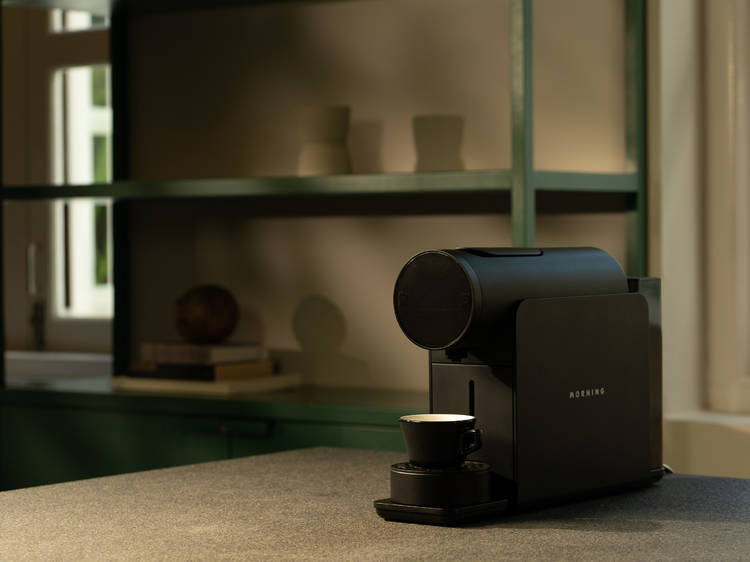 Photograph: Courtesy Morning
Perfect for caffeine-loving fathers, the Morning Machine is a slick and stylish gadget where high-quality coffee and specialty roasts meet the convenience of capsules. Unlike other one dimensional home coffee machines, Morning is a smart machine that boasts customisable technology to give you full control over your brew, ensuring the flavour of each bean is optimised. There are 10 default settings to use including 'Bloom & Brew' for their flagship espresso, functions for long coffees, filter brews, and even a 'Kyoto Style Slow Drip' for craft coffees. It can also be used in tandem with the Morning app, which gives access to recipes so you can replicate cafe-quality coffee at home.
$3,580 including three boxes of The Coffee Academics capsules; Available at the-coffeeacademics.com/collections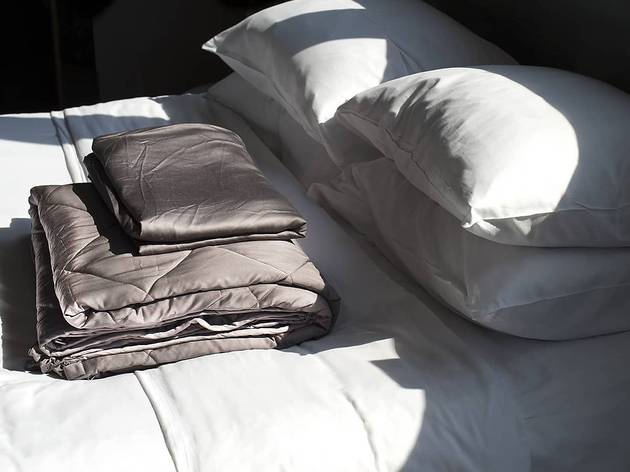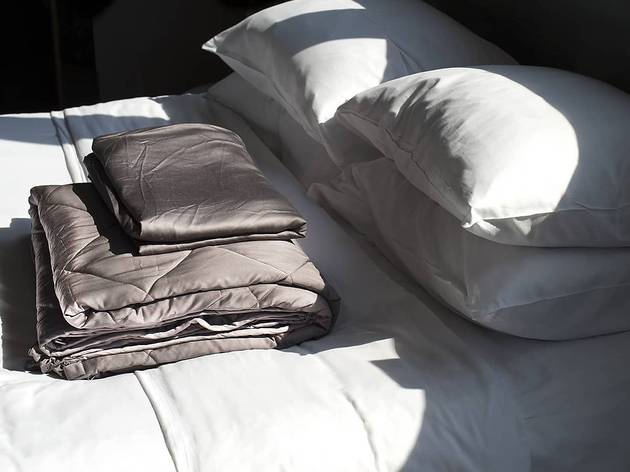 Photograph: Courtesy Dormu
Dormu Cooler weighted blanket
After the many years of sleep deprivation – from looking after you as a newborn or worrying about you as a rebellious teenager – you can now give your dad a good night's sleep for Father's Day. Gift him a Dormu weighted blanket which, thanks to the evenly distributed weight (from medical-grade eco-friendly glass beads) that applies gentle pressure across the body, relaxing the nervous system while offering a comforting hug-like sensation, will promote deeper, longer and better quality sleep. The luxury weighted blanket also comes in a cool-to-touch bamboo duvet cover, made using 100 percent lyocell bamboo which feels soft and silky smooth on the skin. What's more, bamboo is thermo-regulating and antibacterial so you can feel comfortable using the blanket all year round, even on Hong Kong's hottest days.
$1,800; Available at dormusleep.com
In partnership with Carbon Brews, The Roundhouse is offering a craft beer masterclass to gift beer enthusiasts for Father's Day. You'll be able to learn from the experts during a two-hour class (3pm-5pm) on June 19 at The Roundhouse in Wan Chai, and June 20 at The Roundhouse in Soho. Not only can dads learn in the class – with a beer-related Q&A and myth-busting segment included – but they can also discover a secret stash of the rarest beers and some of their exclusive limited editions too. Afternoon snacks are also included!
$350; Available at eventbrite.com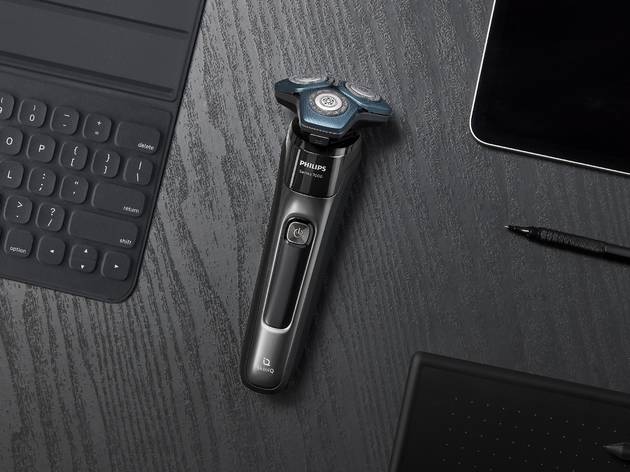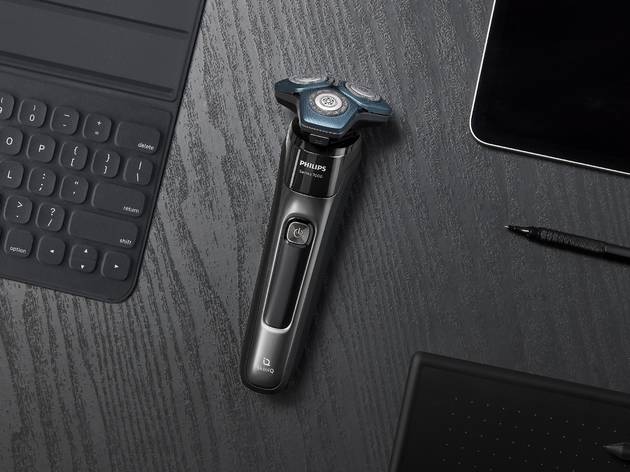 Photograph: Courtesy Phillips
Made for dads with sensitive skin, this Philips shaver from Series 7000, can be used wet or dry and glides smoothly over skin for a comfortable yet close shave, even on dads with three-day beards. It's also equipped with advanced SkinIQ technology, meaning that the shaver will sense, adapt and guide the head to the correct motion, for better skin protection.
$2,198; Available at Suning
If your dad has a sweet tooth then he will likely appreciate these sweet treats from Rosewood Hong Kong's Butterfly Patisserie. The chocolate and whisky cake is made with whisky milk chocolate cream to bring flavour contrast to the sweet chocolate as well as the decadent vanilla and hazelnut sponge centre. Meanwhile, the chocolate block is made using Or Noir 46.2 percent chocolate and comes loaded with sweet raisins and delicate rum, along with a wooden hammer so you can smash the chocolate and share – or not!
Cake $680; Rum & Raisin block $688; Available at rosewoodhkshop.com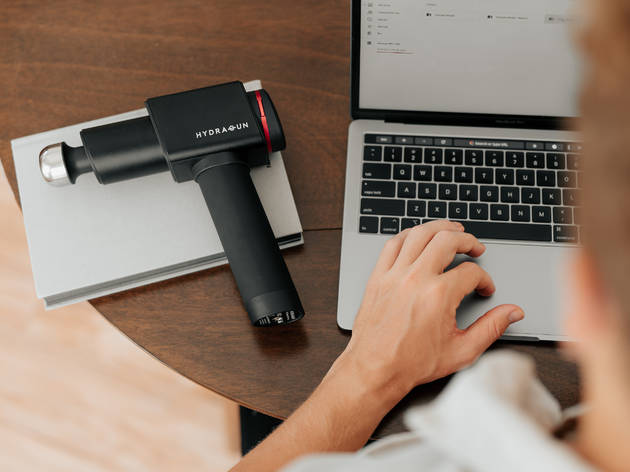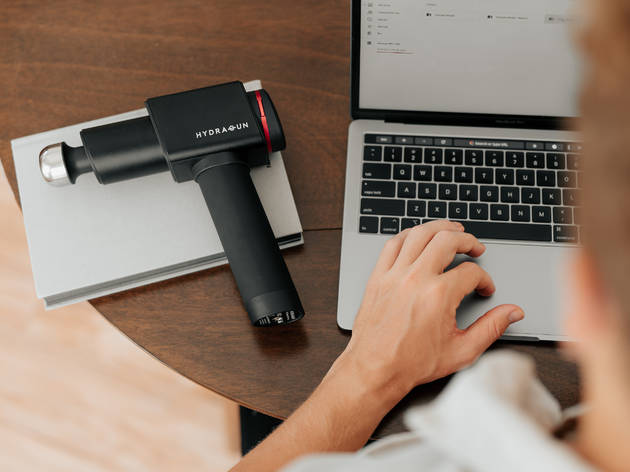 Photograph: Courtesy Hydragun
Whether your dad is an active man or hard worker, he deserves a massage on his special day. So why not get something that will help with his aches and pains every day. Enter the Hydragun, a lightweight, (almost) soundless, high-performance massage gun endorsed by Olympic athletes and world champions for its percussive therapy and speedy recovery benefits. Designed for daily use, the Hydragun is portable enough to be used straight after a gym workout or simply to decompress at home. Purchases between now and June 20 will receive $400 off with the promo code 'FATHERSDAY400'.
$2,399; Available at hydragun.hk
OK, so not that cool of a gift, but this one is a classic for fathers of little ones. Make his heart melt with adorable mini me looks this Father's Day. From comfortable 'Daddy Bear' sleepwear to 'Big Boss' sets to match with the 'Real Boss' pyjamas, this is the Father's Day double act that he'll love wearing at home and in bed.
From $169-299; Available at Marks & Spencer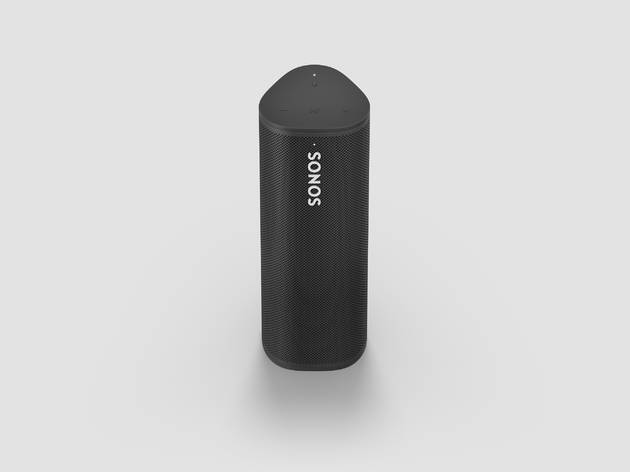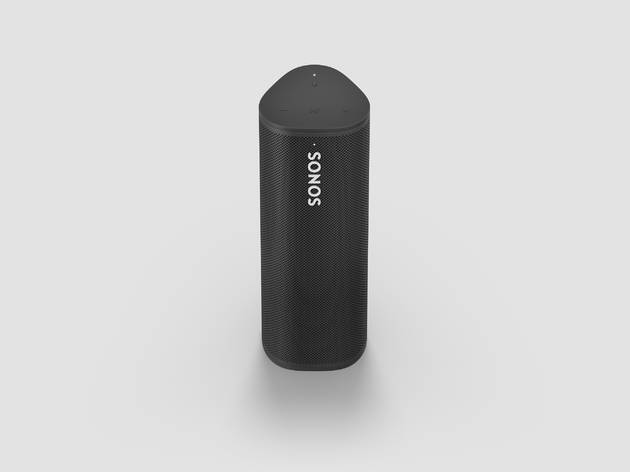 Photograph: Courtesy Sonos
Even if you're not into your dad's music, you can still let him enjoy it. And now, he can listen to his music with fantastic sound quality, wherever he is and wherever he goes, thanks to Sonos' first-ever portable smart Sonos Roam speaker. The Roam will automatically connect to your wifi and pair with your phone when you're out, so all dad has to do is think about what music to listen to. Other highlighted features include voice control, multi-room listening, Bluetooth streaming, all-day battery life (ten hours of play time), and waterproof durability.
$1,749; Available at Fortress
The New York-Italian restaurant is offering an afternoon of learning how to make classic cocktails. In the three-hour private class, made for two, Carbone's master bartenders will educate dad on how to shake up these old-school drinks, covering everything from terminology, techniques and artistic flair including cocktails such as the Martini and the Americano. It's all paired with snacks and that Italian-American hospitality we all know and love.
$2,000 for two people; Available at blacksheeprestaurants.com
Need some more ideas for Father's Day?
Celebrate with the whole family
Families that hike together, stay together!
Looking to fill up your schedule for Father's Day weekend?