Best things to do in Mong Kok this summer
A guide to staying cool in the bustling neighbourhood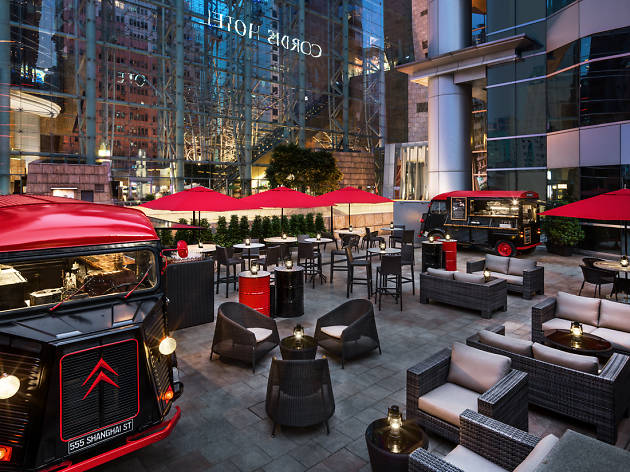 Mong Kok can be a tricky place to navigate. There's so much to see and do here, but the perpetual crowds make it difficult – nerve-wracking even – to explore, especially in the sweltering summer heat. Whether you're looking to fill up on the hottest street snacks, or if you're getting ready to beat the heat at a chilled out bar, we've done the research for you, so you can keep your cool while you navigate this bustling neighbourhood.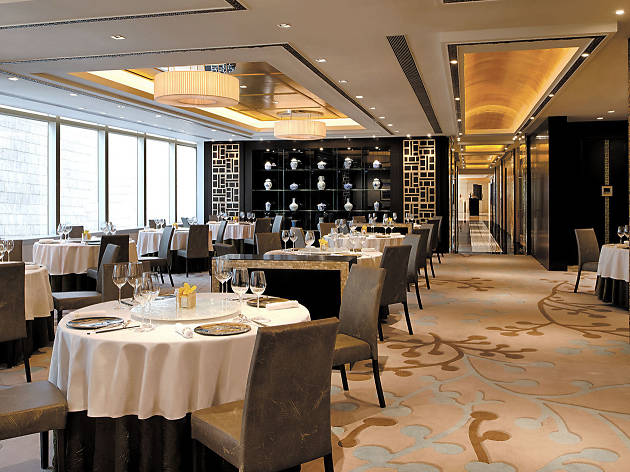 Escape the hustle and bustle of Mong Kok with a Michelin-starred experience at Ming Court. Recognised by the Michelin guide since 2009, the restaurant offers top-tier Cantonese dishes, as well as an extensive wine selection. The signature Ming Court Eight Delights is a must-try, and includes a selection of refreshing cold starters and the restaurant's acclaimed honey-glazed char siu. If you want luxurious fare and ambience in Mong Kok, this is the place to visit.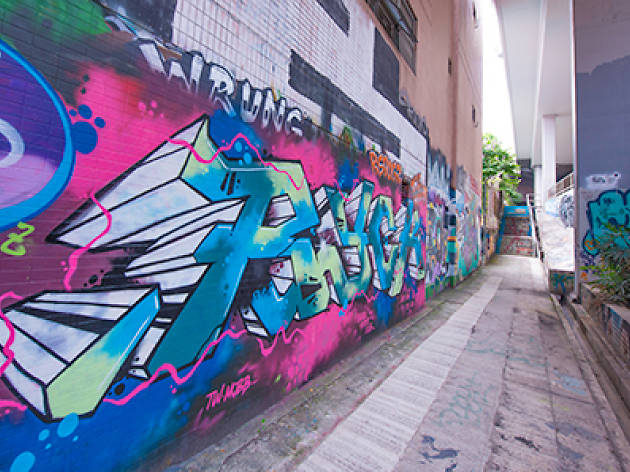 Check out the street art at Mong Kok's Wall of Fame
Looking for a cool art experience? Then check out the famed graffiti-laden alley, affectionately known as Mong Kok's Wall of Fame. Hidden between Argyle Street and Bute Street, these two blocks have become something of a grassroots gallery for local and international talents such as Parents Parents and Orlando Campbell. There's always new works popping up over the old, so make sure to visit often.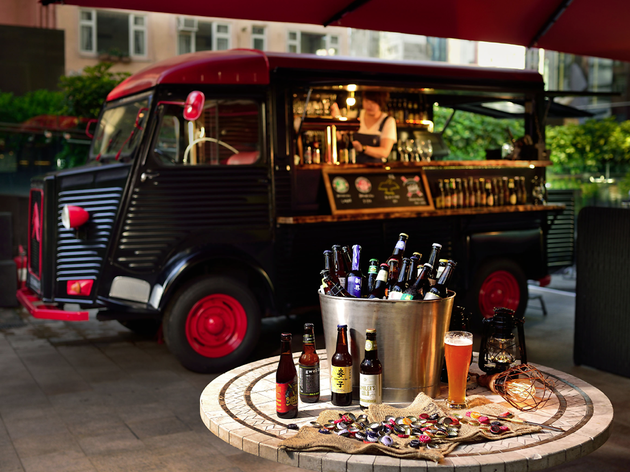 Bars and pubs, Hotel bars
Nestled within the Cordis, Hong Kong hotel, The Garage Bar is a fantastic place to relax and unwind with an ice-cold brew. The open-air space features more than 40 craft beers and palatable bar bites that are served from food trucks. The seasonal menu changes on a regular basis. For the summer month, treat yourself to The Garage Bar's po' boy sandwiches filled with everything from Cajun oysters to braised Iberico meatballs.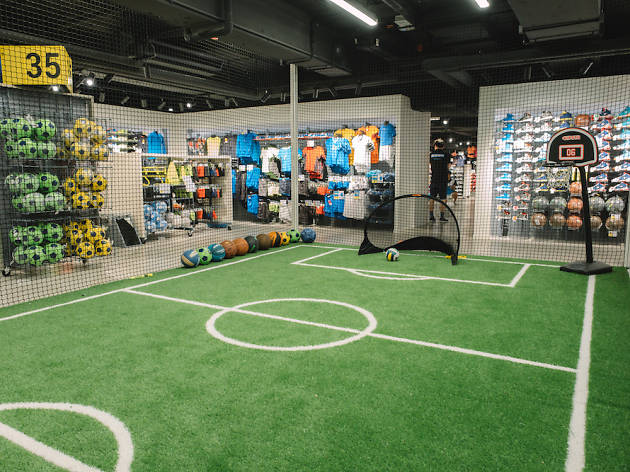 Gear up for the season at Decathlon. Originally from France, the retailer offers incredibly affordable sportswear and gear for more than 70 sports, including popular summertime activities such as snorkelling and scuba diving. The huge flagship store in Mong Kok occupies the entire basement of Grand Plaza. Aside from shopping for various sporting essentials, you can also make use of some of the free indoor facilities – including gym machines and ping pong tables – all in cool, air-conditioned comfort.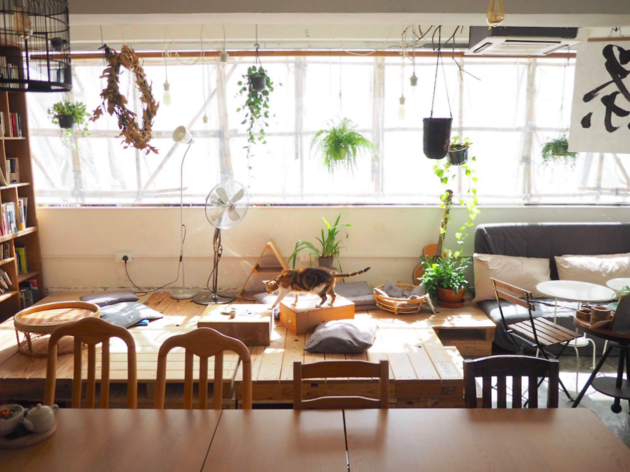 Hidden in an old and unassuming building, this cosy café is a warm and inviting space adorned with wooden décor, dried flowers and fresh greenery. It's the perfect place to sit back, chill out, and enjoy delicious cakes, calming floral teas and the company of the café's cute and friendly felines.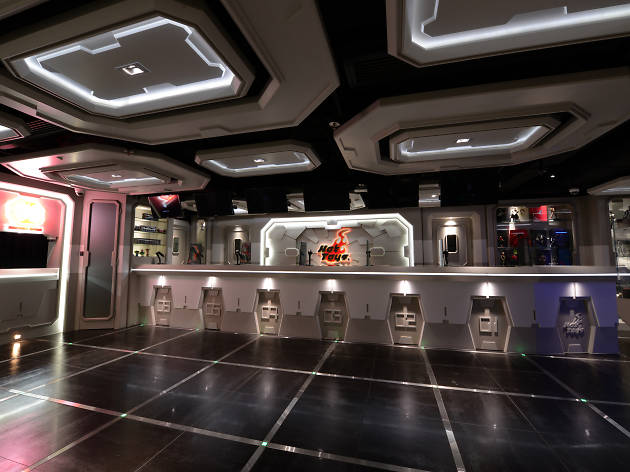 The place to hit up for kidults with cash to splash. Proudly based in Hong Kong and distributed worldwide, Hot Toys designs and manufactures high-end collectible figures for popular movies such as the Star Wars franchise and those in the Marvel and DC cinematic stables. The store resembles the interior of a sleek, sci-fi spaceship, with premium collectibles secured in museum display cabinets for fans to admire or take home.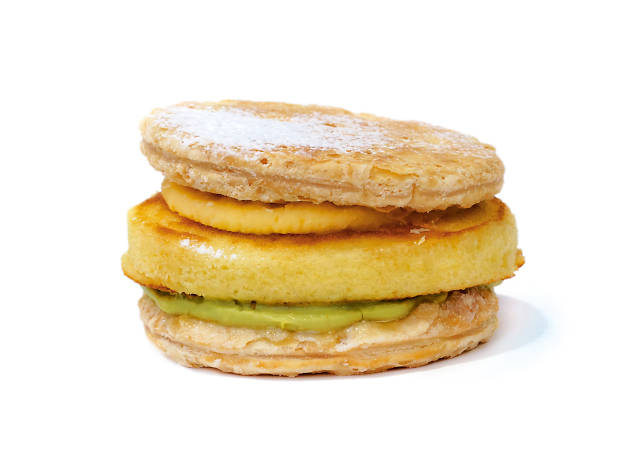 Japanese-style soufflé pancakes are all the rage right now. At I Love You Dessert Bar, you can enjoy these fluffy creations for a fraction of the price of other restaurants. We also recommend the pancake mille-feuilles which are accompanied with homemade sauces and custard.
Looking to explore other neighbourhoods?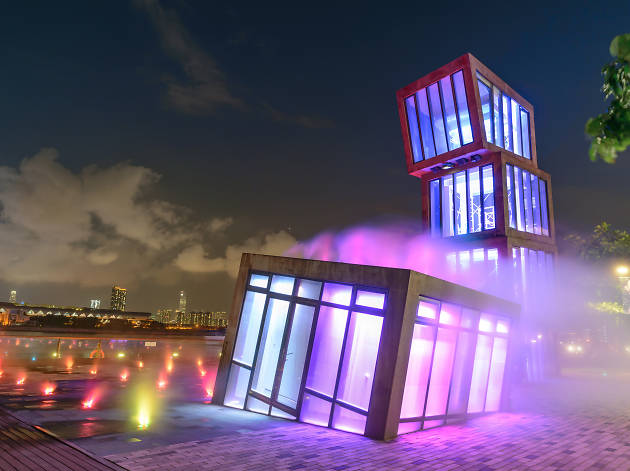 An industrial hub back in the 1970s and 80s, Kwun Tong is now home to some of the city's quirkiest activities, cool cafés, creative businesses and unique indoor sport venues.