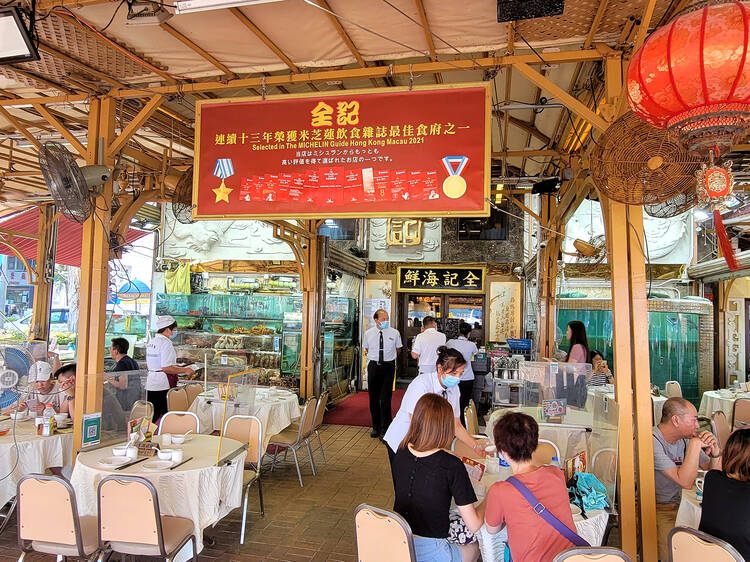 Photograph: Tatum Ancheta
Sai Kung is a seaside neighbourhood, so it should come as no surprise that there are some top quality seafood restaurants here. Restaurants with fish tanks and water-filled displays of freshly caught seafood line this street, allowing hungry diners to pick and choose what they want to eat before settling down inside. Many of the restaurants here also have a killer harbour view, so you can enjoy the sea breeze while you dig into scrumptious, made-to-order seafood dishes. From local eateries to Michelin-starred restaurants offering the freshest catch of the day, the promenade provides a lot of options for seafood dining. One of our top picks is the family-run Chuen Kee Seafood Restaurant overlooking Sai Kung harbour. This Michelin-recommended restaurant will cook up the catch that you bought from the junks floating in the harbour, or you can take your pick from the tanks filled with a wide array of live seafood like fish, molluscs, crabs, lobsters, and other sea creatures.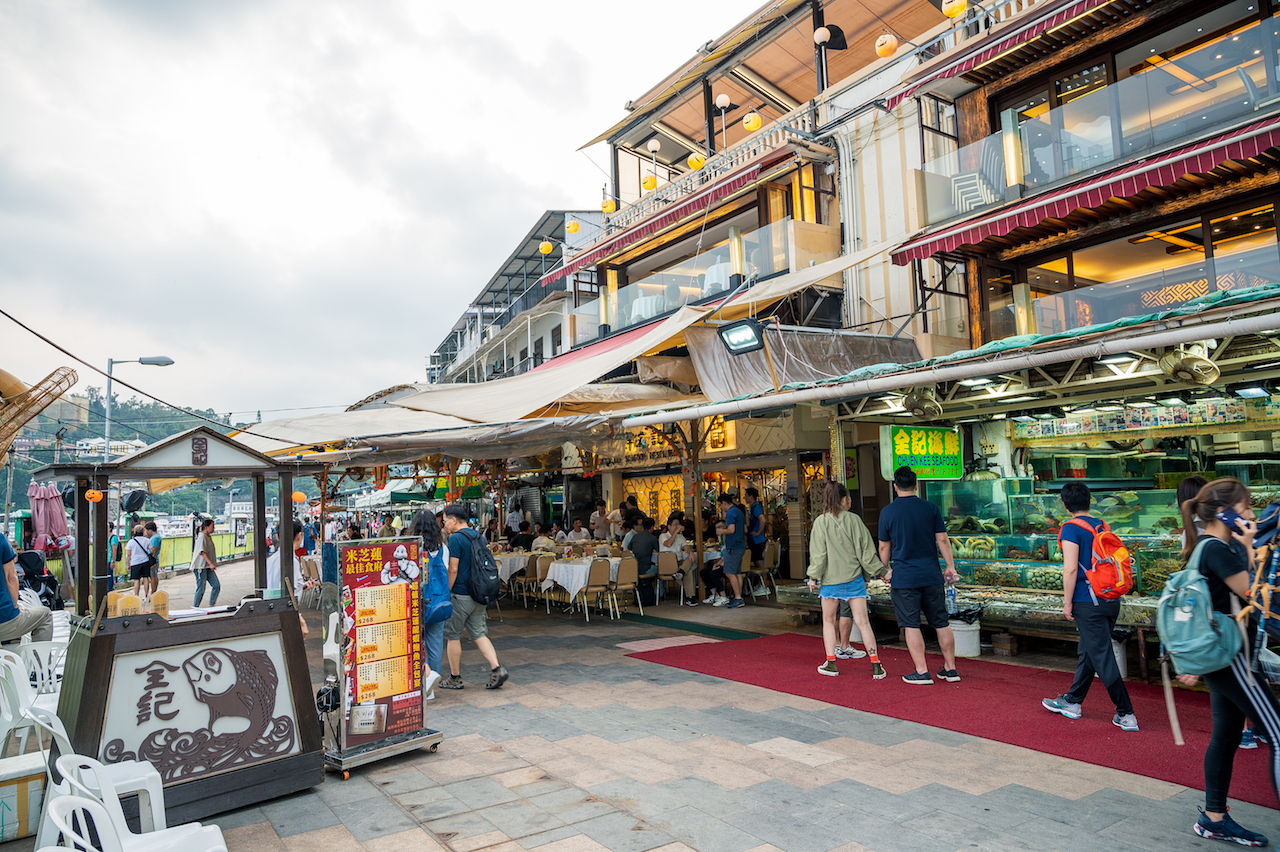 Chuen Kee Seafood Restaurant I Photograph: Calvin Sit
Another must-try is Loaf On which holds the distinction of being a Michelin starred local Cantonese seafood restaurant in the area. Order the mantis shrimp, crispy fried squid, razor clams and scallops with garlic, and their popular fried tofu with salt and pepper. You can also buy your own seafood from the local fish dealers, and the restaurant will take care of the cooking.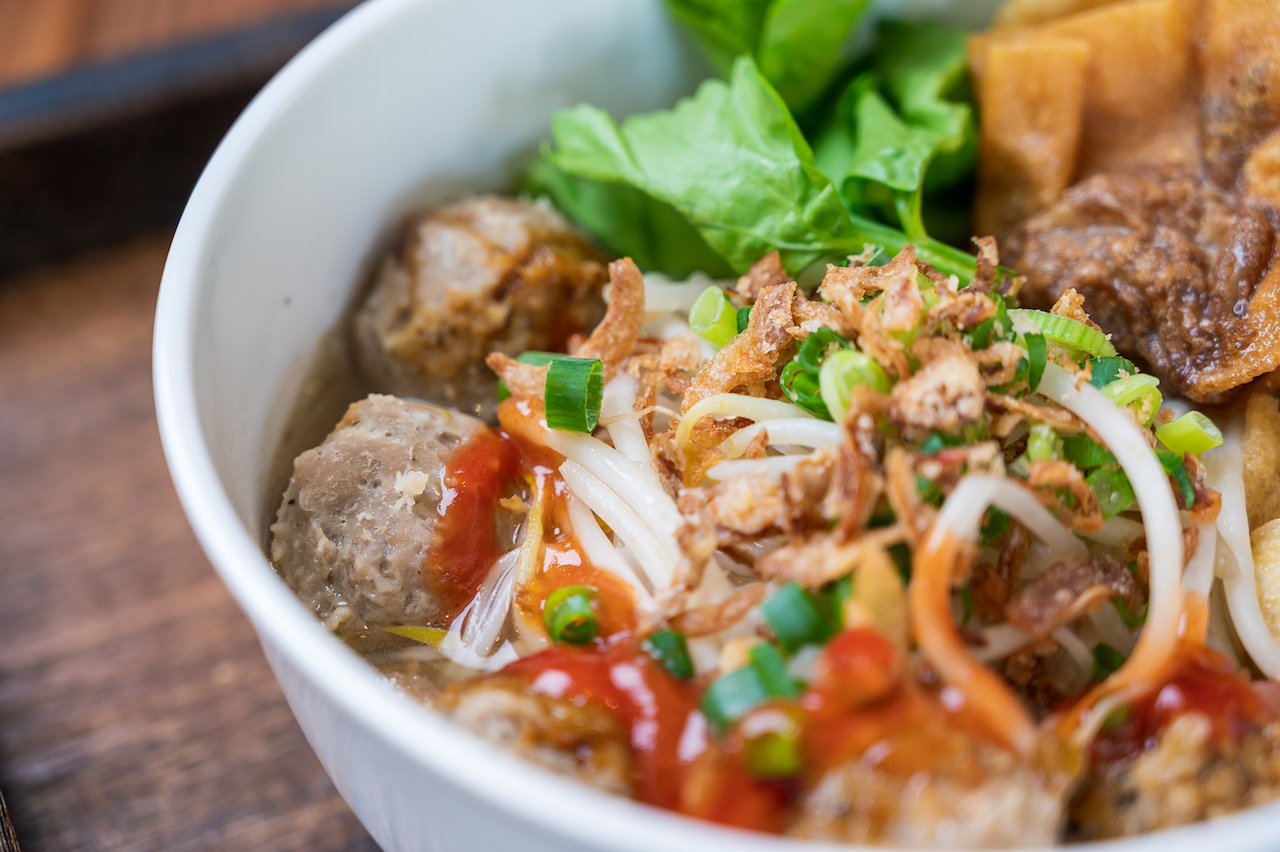 Bakso I Photograph: Calvin Sit
For Indonesian flavours, head to Bakso eatery, named after the bakso meatball, which is a street food popular in Indonesia. The restaurant is inspired by the owner's memories in Bali where warm meatball soup would be their go-to after surfing all day under the sun. The restaurant has an al fresco lounge with scenic views of the waterfront.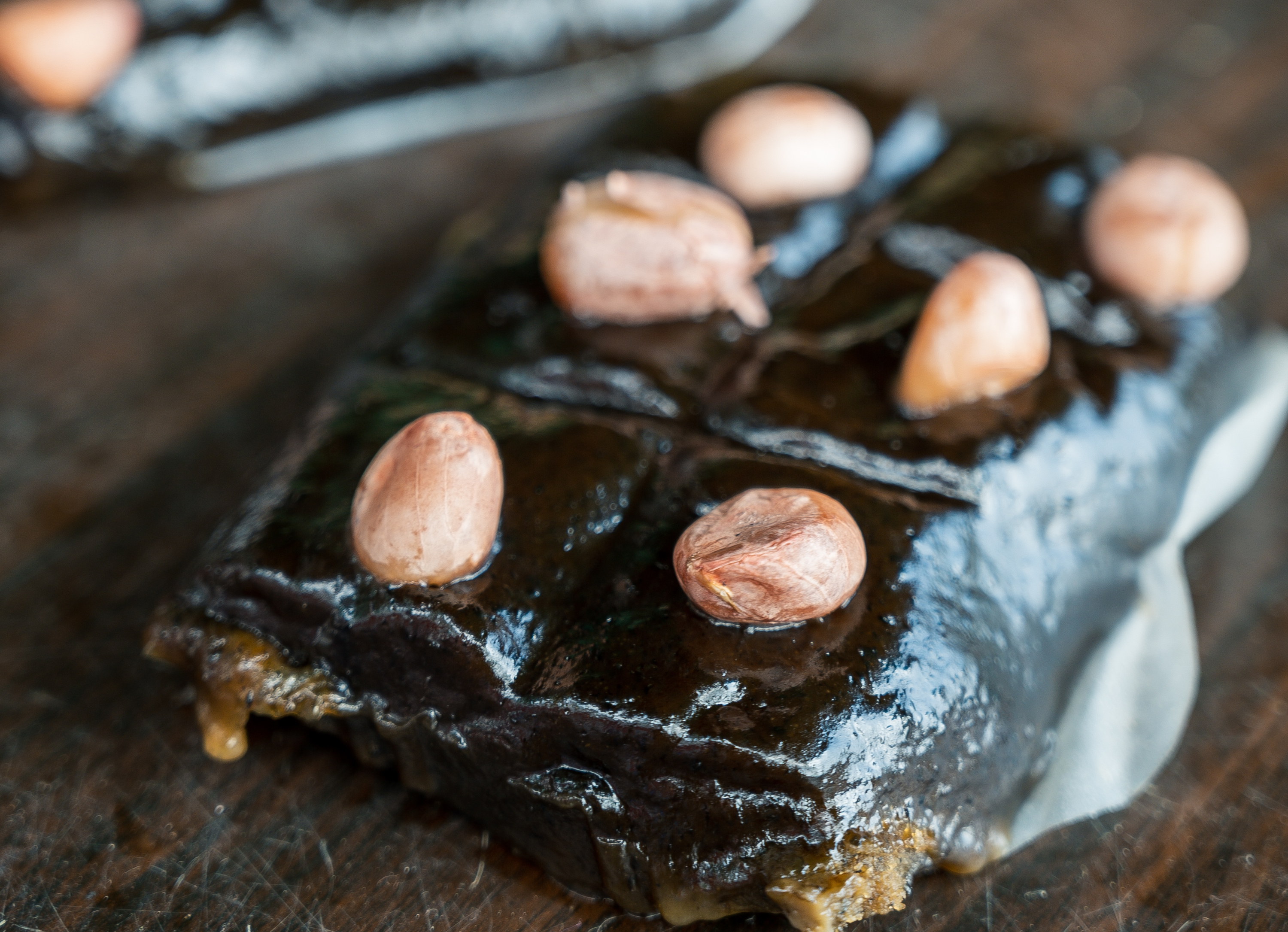 Miss Hui Homemade Steamed Bun I Photograph: Calvin Sit
Miss Hui Homemade Steamed Bun is one of the oldest shops in Sai Kung, selling traditional steamed buns and desserts. The shop offers chewy buns made with red beans, sesame, peanuts, and green tea. Drop by early to avoid the long queues, especially during weekends.
For mouthwatering Thai dishes, head to Sawaddee Thailand. The eatery offers authentic Thai fare at wallet-friendly prices. The must-try dishes on the menu include green curry, curried fish with rice, chicken or pork chop with rice, pomelo salad, and satay.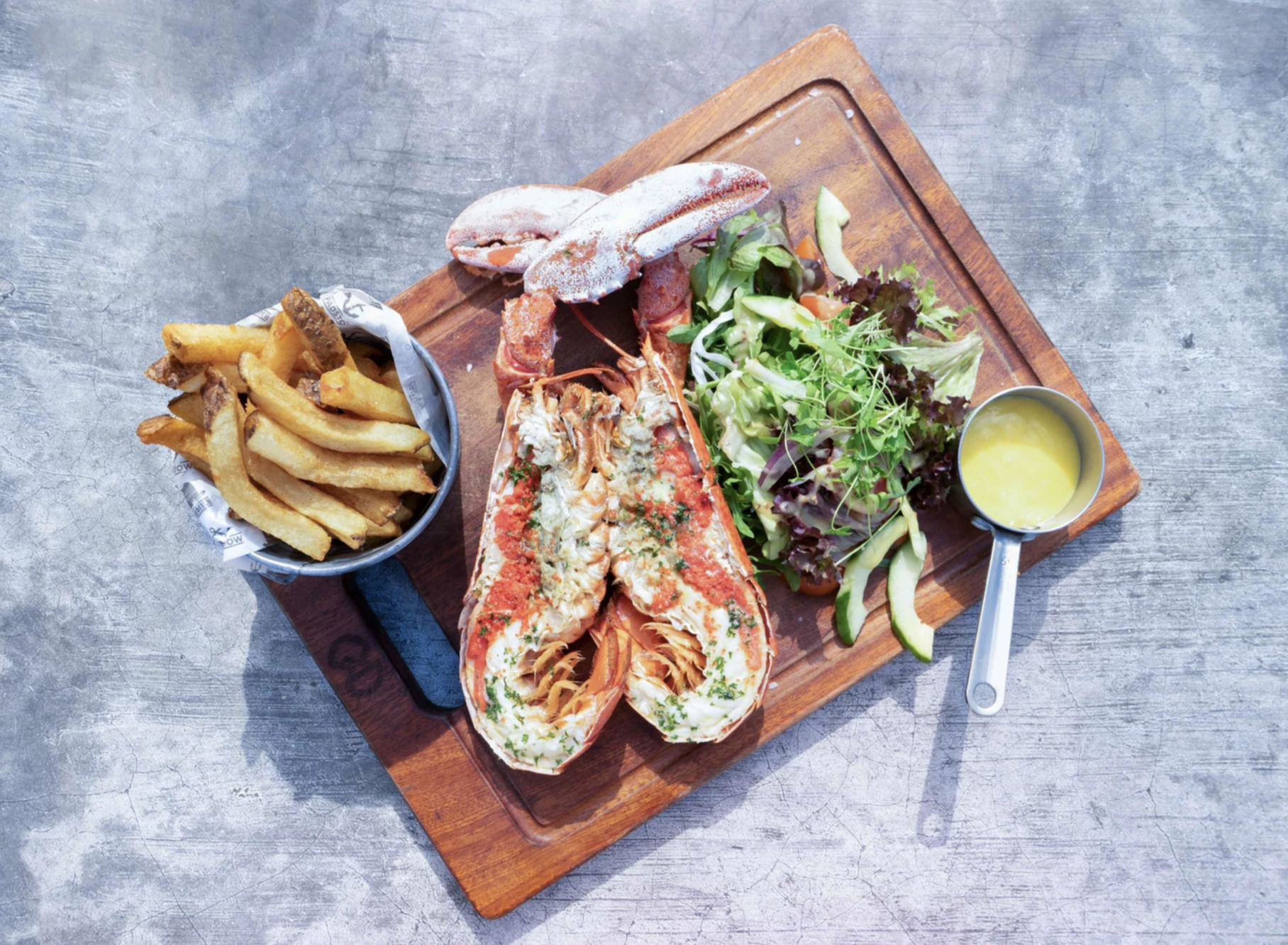 Padstow Restaurant & Bar I Photograph: Courtesy Padstow Restaurant & Bar
Looking for Western dishes instead? Padstow Restaurant & Bar near Hebe Haven dishes up modern British fare, including steaks, sausages, black pudding, and signature pies made with IPA or stout beer barley pastry. Drop by here on weekends to enjoy hearty traditional prime rib-eye roast that pairs perfectly well with pints of St Mungo Lager served exclusively in Padstow. Or, visit Turtle by the Sea to enjoy a sweeping view of Sai Kung Harbourfront as you nibble on pasta dishes, pizza, salads and sandwiches, or even enjoy high tea.
Momentai I Photograph: Courtesy Momentai
Alternatively, head to Momentai after a long day of activities to dig into some no-frills comfort food like quesadillas, Caribbean skewers fresh off the grill, burgers, and more. Additionally this spot offers plenty of cocktails, wines, as well as a large range of craft beers on tap.