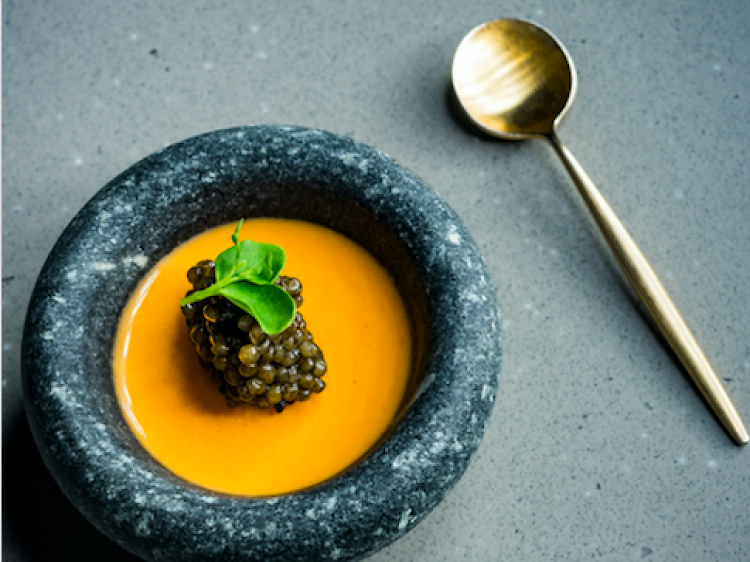 Roganic x FeedMe Guru
International explorer
A world of cuisine at your doorstep.
International flavours
Restaurant booking platform FeedMe Guru is partnering with 30 of the city's top restaurants to prepare exclusive tasting menus showcasing five of Hong Kong's choice ingredients: steak, sea urchin, truffle, lobster and oyster. Participating restaurants include Arcane, Kinship, Lobster Bar, and many more.
Tour de Italy
A highlight of the ITALIA MIA Festival, Bite & Fly is a celebration of Italian cuisine, where each participating restaurant will design and serve a special menu that showcases traditional Italian products. Each restaurant represents a region in Italy and every visit receives a Bite & Fly passport stamp from the corresponding region, collect 3 stamps and be entered for a chance to win a trip to Italy. Saluti!
Feast like the French
Alas, we meat again. The French Beef Festival returns to Hong Kong for its second year. From November 15-30, Interbev, the inter-professional organisation for livestock and meat in France, bring the finest cuts of meat from France to be served at over 24 restaurants, with Le Garcon Saigon, Ichu Peru, Estiatoria Keia and Top Blade Steak Lab among the list.
A taste of Japan's prized tipple
A staple tipple in Japanese culture, sake has in recent years become popular worldwide, especially as a drink to compliment seafood. Seafood loves sake highlights the umami of fresh seafood and sake with a unique pairing menu from each of the 20 participating restaurants which include both traditional Chinese and contemporary venues. The campaign aims to encourage Hongkongers to experience the perfect match that is seafood and sake.