Mong Kok: Ultimate Guide
The best of the world's most densely populated district condensed into one great list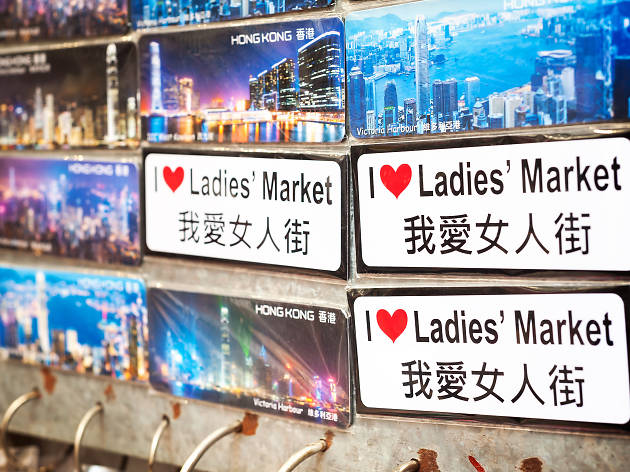 As the world's busiest and most densely populated urban district in the world, packing an average of 130,000 people into every square kilometre, it should come to no surprise that Mong Kok is full of hidden gems. Aside from being a famous shopping destination with massive shopping malls and street markets, the neighbourhood is home to themed cafés and a whole host of spectacular local eateries. Don't know where to start? Read on...
The best things to and eat in Mong Kok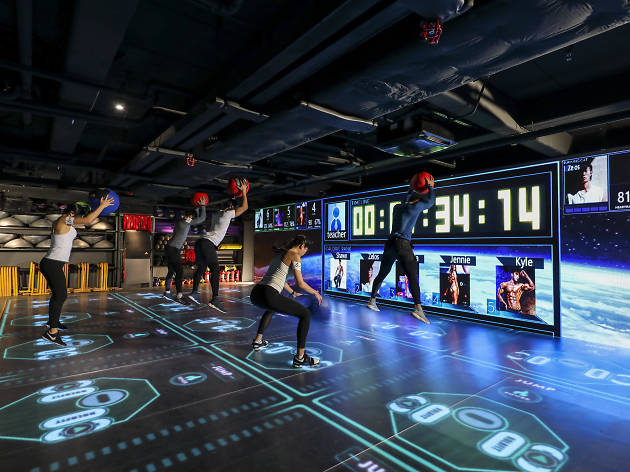 Sport and fitness, Gyms and fitness centres
Claiming to be the city's only Holofit Functional Traning Zone, this Korean-style fitness studio is decked out with fancy high-tech equipment for seriously fun workouts – imagine a mash-up between Twister and Dance Dance Revolution. There's even a 4D indoor spinning studio. The 24-hour gym also offers an array of small group classes including K-pop Dance and Korean military training for the seriously hardcore. Starts from $599.
It's 21 years since the first Harry Potter novel was published and Pottermania is as strong as ever in Hong Kong. This 'magic-themed' café (to avoid copyright issues) is packed with plenty of Potter memorabilia and music from the films playing in the background. Enjoy 9 ¾'s take on Butterbeer, numerous concoctions served in light bulbs and a variety of Western fare. It's no Michelin fare, so expect your camera to eat first.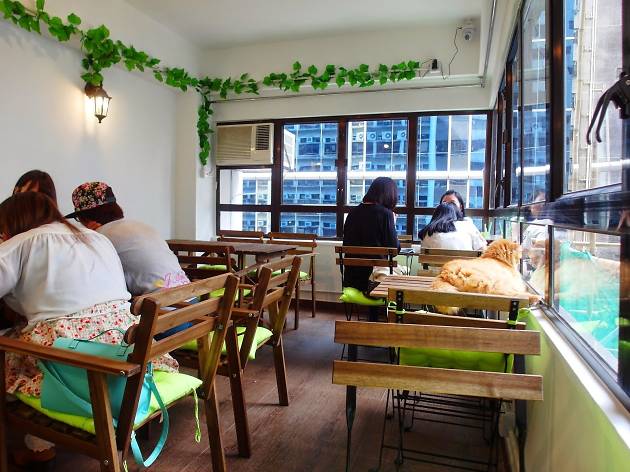 Hong Kong is no stranger to cat cafés but Café de Kitten is among the best. With fake ivy strewn across the walls and wooden furniture, the premises are bright and airy and free of any animal odour, which can be so unsavoury in a restaurant. Tuck into Western food as friendly resident cats come up to greet you and play. You can even bring your favourite feline buddy here to socialise, too.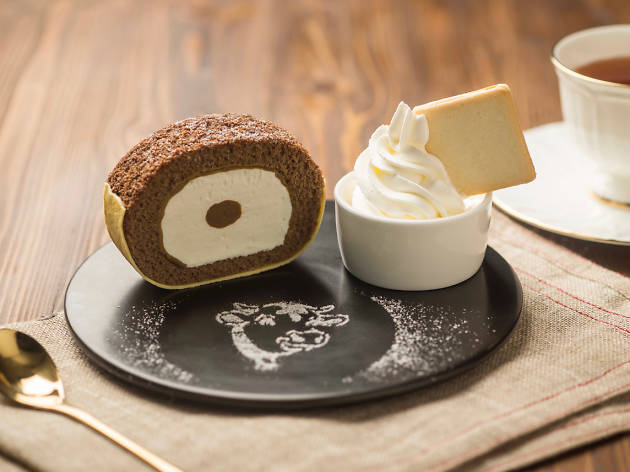 An original concept store by Tokyo Milk Cheese Factory, Cow Cow Café invites patrons to indulge their cheese cravings with its range of savoury treats and ice cream flavours. Top picks include freshly made cheddar cheese cones filled with either Hokkaido milk ice cream, cheese ice cream or a mix of both. Another must-try is the tiramisu roll, a delicious coffee, alcohol, cheese and chocolate combination. The menu may sound like a heart attack waiting to happen but trust us, it's worth it.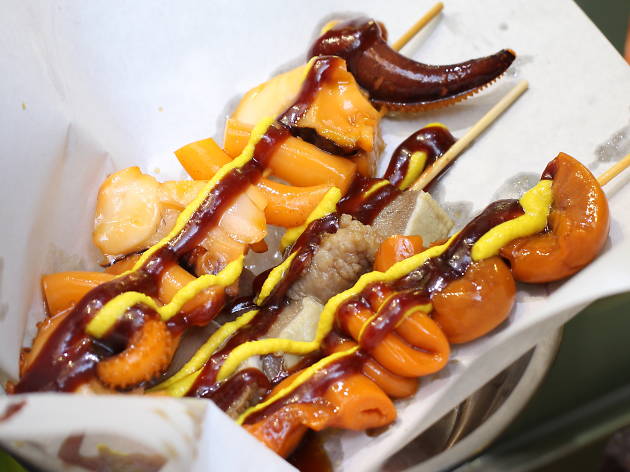 Street food is a staple in Hong Kong cuisine but few compare to this popular local vendor. While Fei Jie – an affectionate name for a fat lady – offers expected options like cuttlefish balls and soy-braised snacks, the menu is famed for its more unusual yet insanely delicious skewers. Namely turkey kidney and pig offal. It may not sound appetising but throw on some sweet sauce and a dash of mustard and you'll know why there're long queues every day.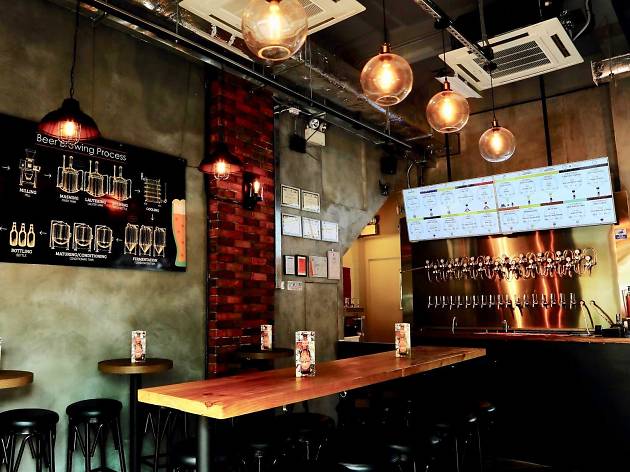 Bars and pubs, Craft beer pubs
A cosy, modern and robustly stocked little beer joint, The Madhouse is the ideal spot to sample some of Europe and Asia's (and Hong Kong's) finest craft beers. Chill out and select from one of the 18 taps on offer or one of the 10 bottle and can options. For newbies, the bar staff are eager to provide useful advice to help you select the perfect pint.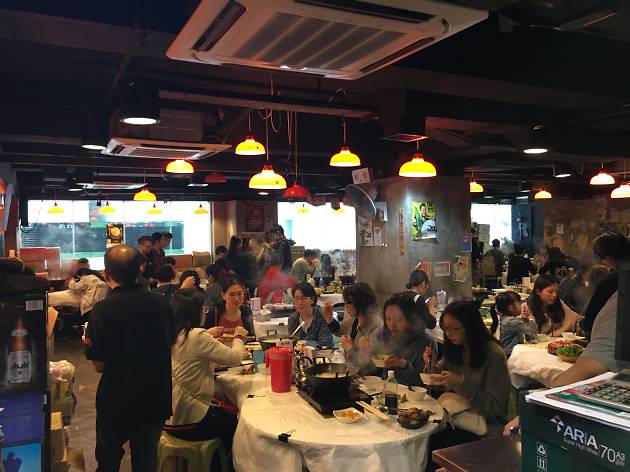 This Mong Kok restaurant is continually heaving. With interiors that look like a mashup between a wet market, a seafood market and a meat stall, it perfectly reflects how fresh all the ingredients are – the chef personally handpicks all the seafood and meat daily. There are more than 10 soup bases to pick from but the chicken and fish maw soup, and peppered pig's stomach and chicken soup are among the best.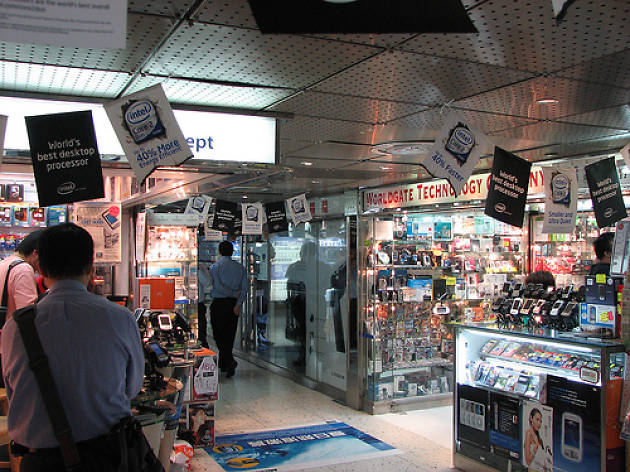 Your one-stop shop, or rather mall, for all your tech and computer needs. Come here to pick up computer hardware at competitive prices and a bigger selection of gadgetry than's available in Wan Chai and even Sham Shui Po. While there are fewer choices then Golden Computer Centre when it comes to video games, MKCC is certainly less claustrophobic. And if you're planning to build your own PC rig, there's no better place to start.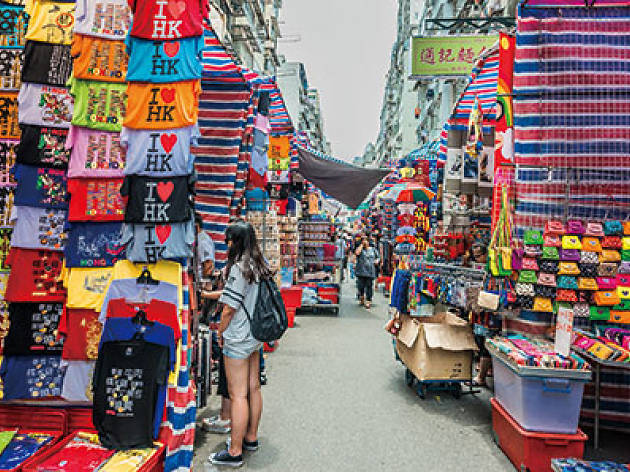 This is the place to shop when it comes to knock-off clothes and accessories. While Hong Kong is famed for its malls and brand name shops, sometimes you just don't have the cash. But it's not all dodgy fakes though, you can find tons of cheap and basic clothing at these street stalls. Sometimes you can hunt down surprisingly decent products at bargain prices.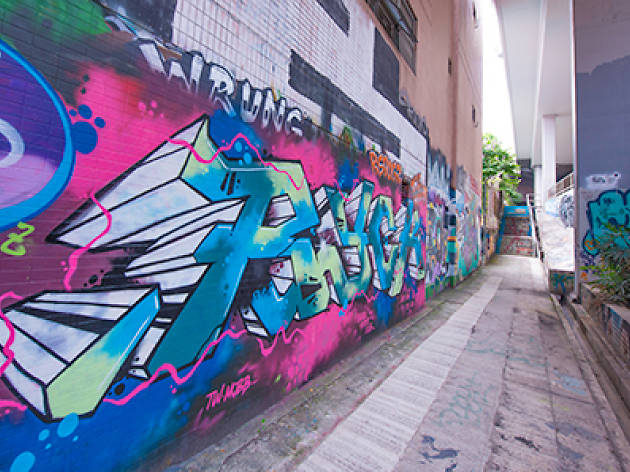 This MK alleyway is like a grassroots gallery for discovering new local and international street artists like Parents Parents and Orlando Campbell. Though there's always new work popping up over existing graffiti, the myriad of incredible street art that overlays the two-block-long section of wall is a sight to behold. Alleyway between Argyle St and Bute St, Mong Kok.
Show more
Explore another local 'hood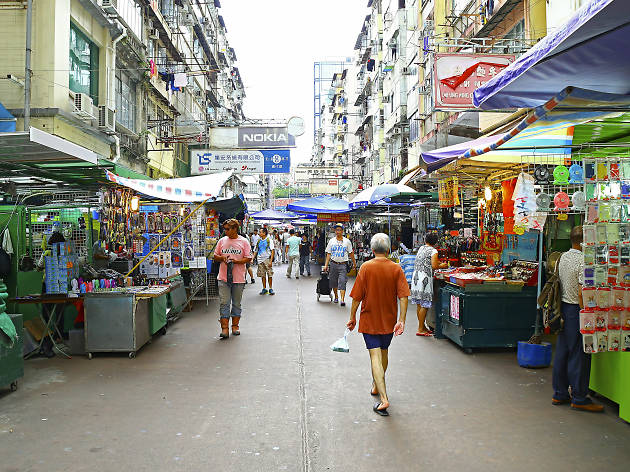 Sham Shui Po is a mecca for shopoholics in Hong Kong. Electronics, computer gadgets, accessories and even children's toys – SSP is a place where you can find some of the best shopping streets in all Hong Kong.