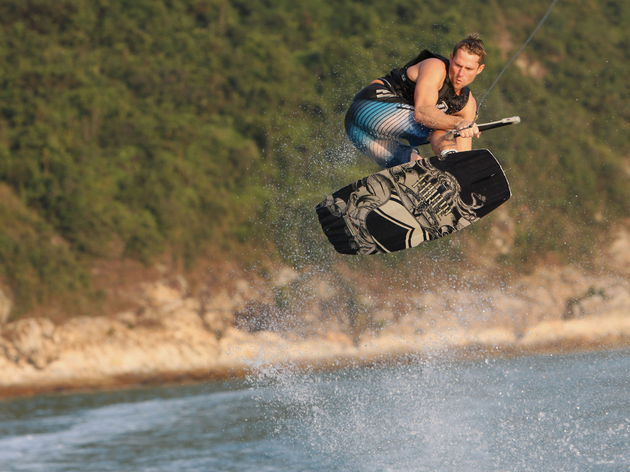 The best things to do outdoors this summer
Leave the comfort of your AC and get outside this summer with the help of one of these great activities
Although the weather can be unpredictable during summer – pouring with rain in the morning, baking hot by lunchtime – make the most of the long hours of sunshine to get outside and enjoy the best of Hong Kong's spectacular nature.

RECOMMENDED: Can't get enough of the great outdoors? Here's all you need to know about hiking, cycling and camping in Hong Kong.
Best things to do outdoors this summer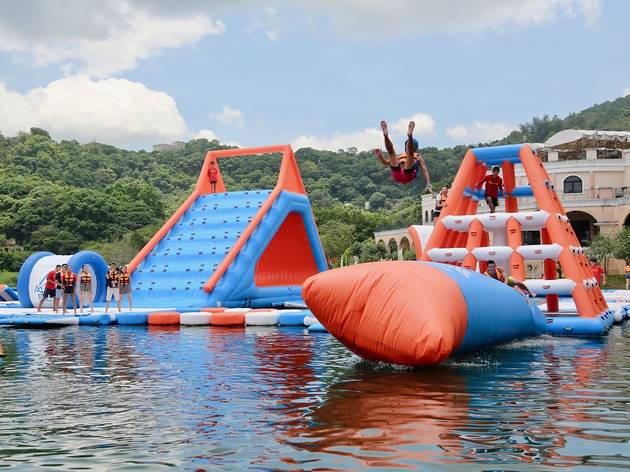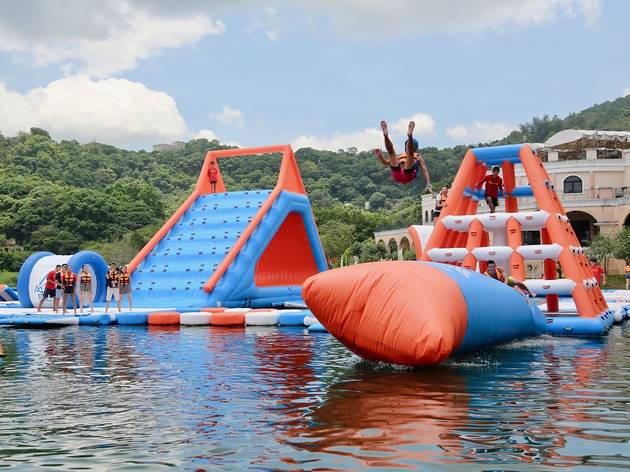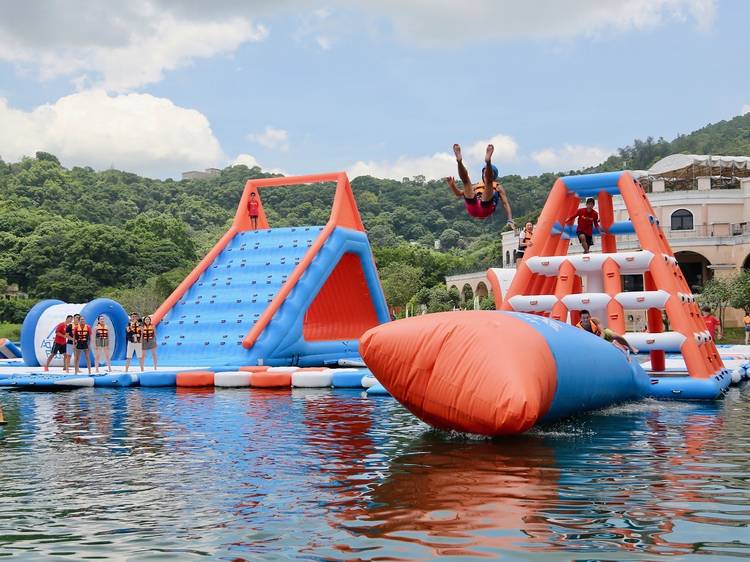 Embrace your inner child and let loose at this giant slip 'n' slide water park. Opened just last summer, Core Aqua Park (2 Hung Lam Dr, Tai Po Kau, Tai Po, 2465 3468. $108- $138) is Hong Kong's biggest inflatable water park. Located in a natural lake, it boasts more than 40 inflatable obstacles in all kinds of shapes and sizes. This is your chance to skid down a giant six-metre slide and swing off ropes from high towers like Tarzan without suffering any judgement from your adult peers.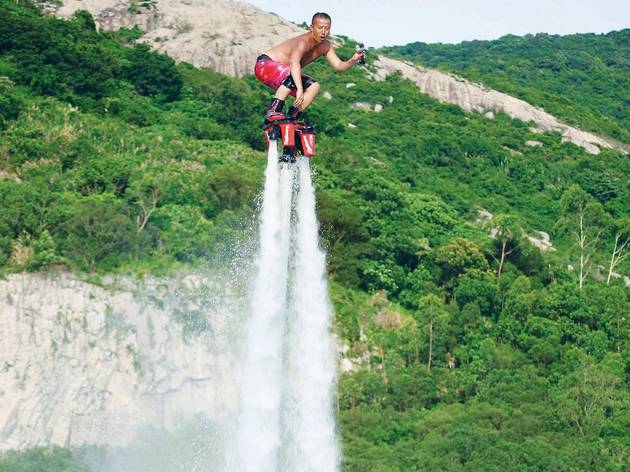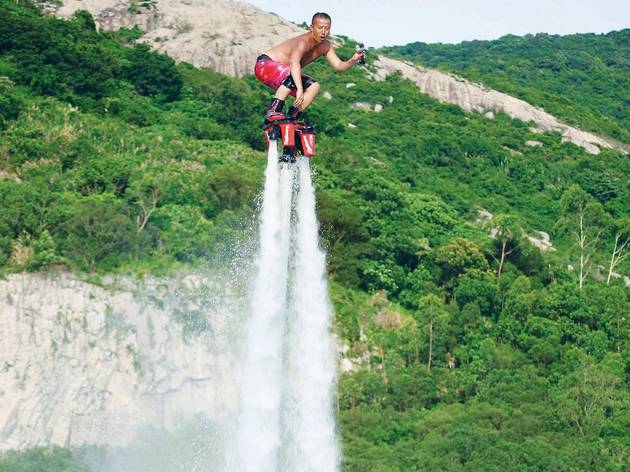 Get an adrenaline overload
Want to experience a heart-pumping activity while countering the scorching heat? Extreme water sports may be the solution to all your summer conundrums. While you can never go wrong with a session of wakeboarding and paddleboarding – the standard or yoga variety – change things up and have a go at flyboarding at Hong Kong Wakeboard. Essentially like having a powerful hydro jet pack strapped to your feet, first learn how to control the direction of the jet, then how to look cool while blasting off over the sea.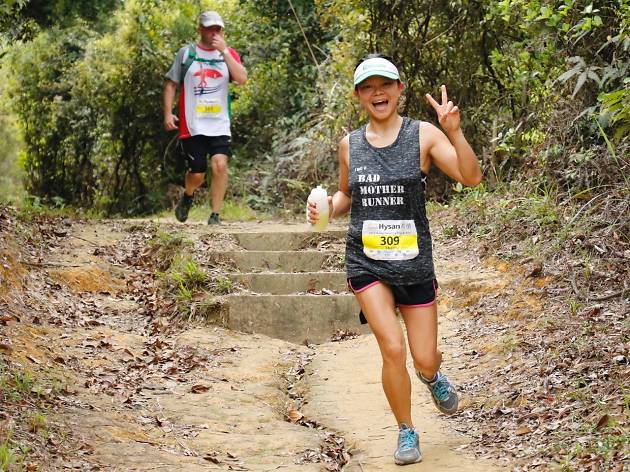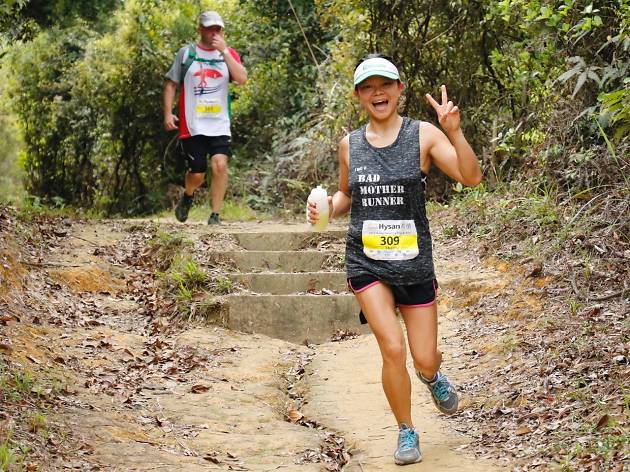 Looking to sweat some and bust out of the gym? Try your hand at one of the summer's competitive runs. We suggest starting with the forthcoming Shek O Challenge. With choices of a 2.2km swim, 8.5km run or a 9km paddle, this is a pretty stiff cardio challenge (that's probably how they came up with the name). There'll also be beach water polo, a barbecue and live music if you can take it after all the heavy exercise.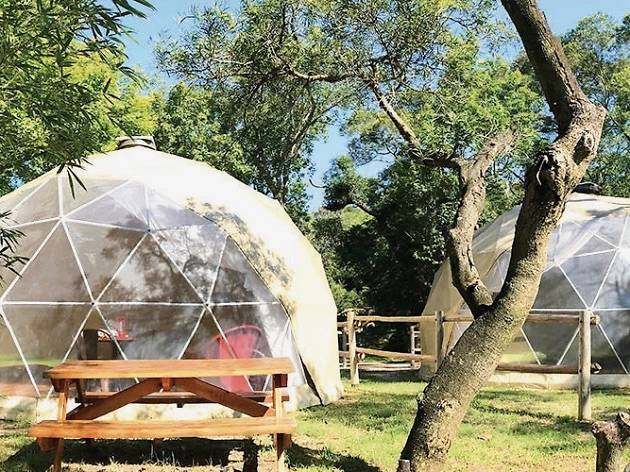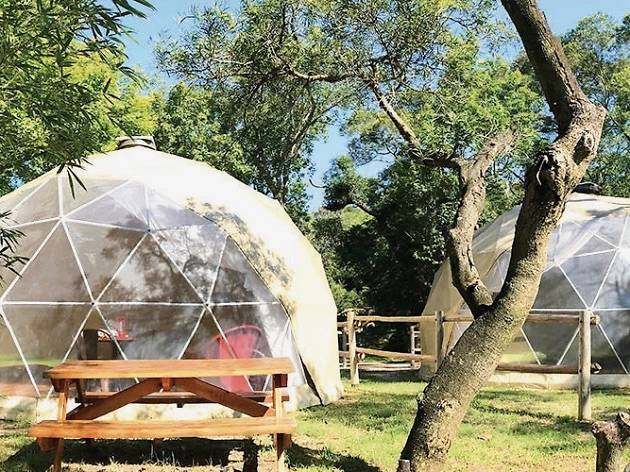 Photograph: Courtesy Saiyuen Camping & Adventure Park
When the city turns into a never-ending sauna, that's our cue to escape to the breezier countryside. Best of all, our SAR boasts more than 260 outlying islands, so there's really no excuse not to take advantage of our amazing island life. Top of the list is Tung Ping Chau (reached by ferry from Ma Liu Shui Pier), an island formed from sedimentary rock that created its renowned multi-layered landforms. Do your best imitation of a geologist and spend the day marvelling at spectacular formations like Kang Lau Shek and Lung Lok Shui before setting up camp at the island campsite, which comes equipped with barbecue pits and dry toilets. But let's be honest, not all of us can be bothered with the whole tent construction thing. That's why we have glamping. Cheung Chau's Sai Yuen Farm happens to be an 11-acre outdoor glamping site featuring themed camping experiences including a Native American teepee and a 'Star Gazing Geodesic Dome'. Sai Yuen has also got it covered with folding beds and sleeping bags, lighting and mosquito nets. Prices start from $800.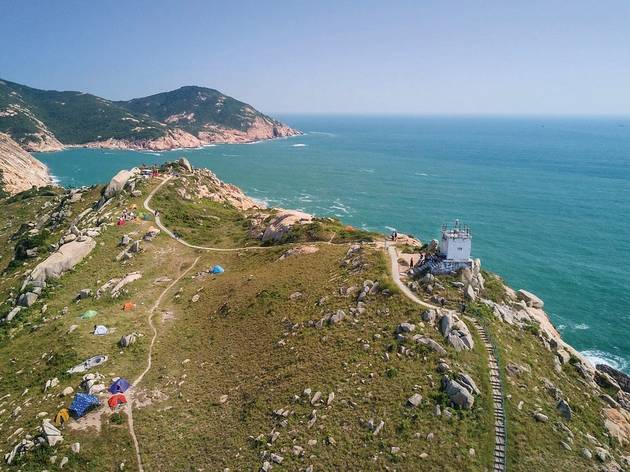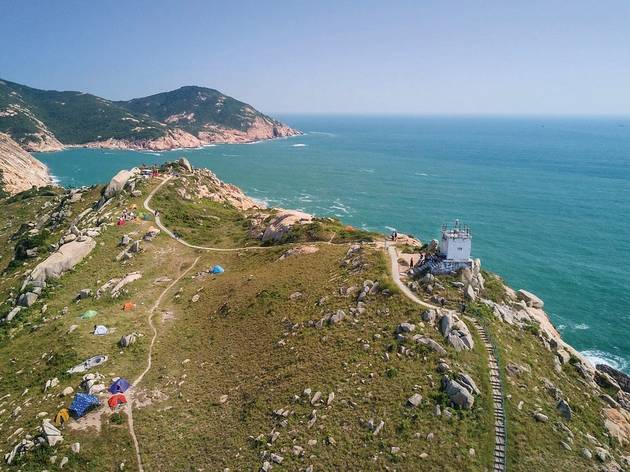 Forget Dragon's Back, Sunset Peak and the other usual suspects. Tackle the coastline hike along Yin Tsz Ngam, Sai Kung, for a more challenging and dramatic trek. It's certainly no walk in the park with its jagged volcanic rock columns and lack of flat paths but the tough climb rewards you with postcard-worthy sea arches and bat caves. You can get there easily by private boat from Sai Kung pier but don't forget your safety gear. Another worthy option is Po Toi Island (pictured), a gorgeous granite paradise that greets hikers with impressive rock formations and brilliant coastal views. Circling the island from the pier takes you past landmarks like Ngau Wu Teng pavilion, the legendary Palm Cliff and the 3,000-year-old rock carvings near Nam Tum. Simply hop on a kaito ferry from Aberdeen or Blake Pier at Stanley. If you want even more hikes, don't forget to read our guide to the best hikes in Hong Kong.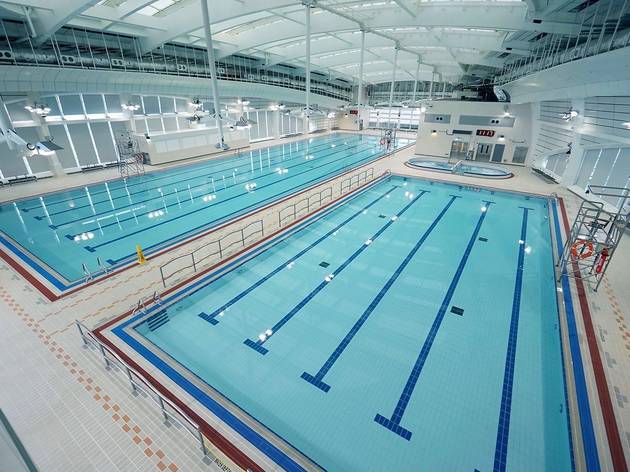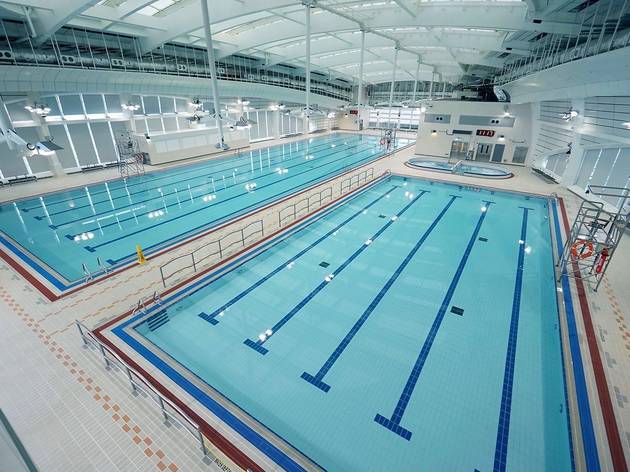 If you're a proud city dweller who refuses to leave Hong Kong's urban centres – hey, no judgement from us – you can still keep cool with a paddle at one of the city's many brilliant public swimming pools. Forget the stereotypes of urine-contaminated water and unwelcome floaters, these community pools are clean and incredibly well-maintained. One of the newest additions is Kennedy Town Swimming Pool. It's got an outdoor pool that overlooks Victoria Harbour, two indoor pools and a separate kids' splash pool equipped with a mini waterslide. If you don't fancy travelling to K-Town, there's always another of Hong Kong's best swimming pools.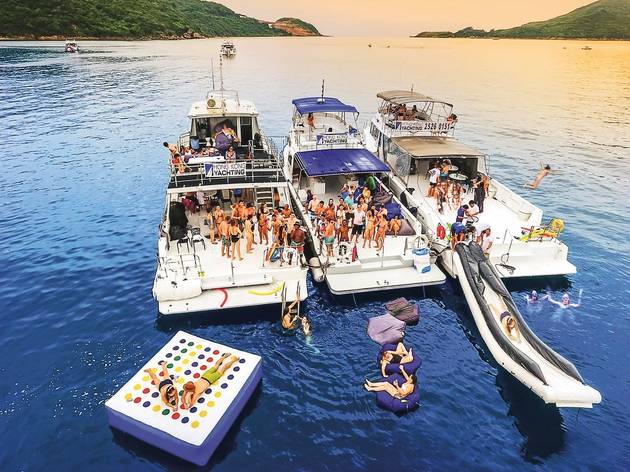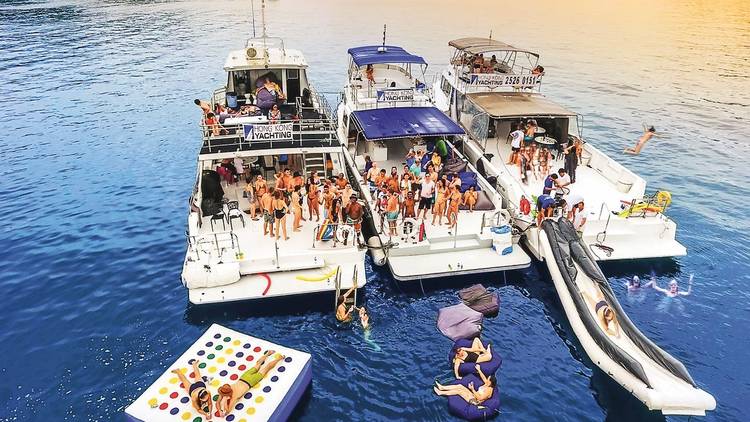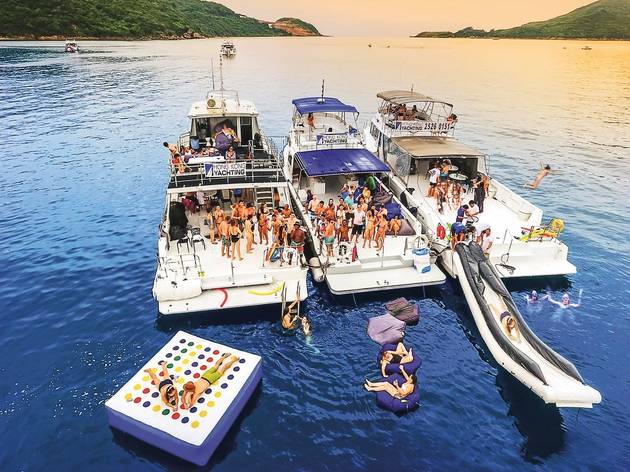 No summer in Hong Kong is complete without a junk trip or three. And nothing screams epic party more than Hong Kong Yachting's ultimate junk boat package (from $780 per person). This leviathan is where they attach three yachts together to create the ultimate summer blowout that can hold up to 145 revellers, complete with inflatable slide and trampoline, bean bags, sunbed, Thai food and a stocked bar. Think that's a bit OTT and you'd rather keep things intimate? Island Junks (from $350 per person) keep things simple by offering two types of packages: a traditional Chinese teak boat or a modern junk. Both options come with kayaks, large floating platforms and swimming noodles, but feel free to add an inclusive barbecue package, stand-up paddleboards and even Thai massages for a little extra.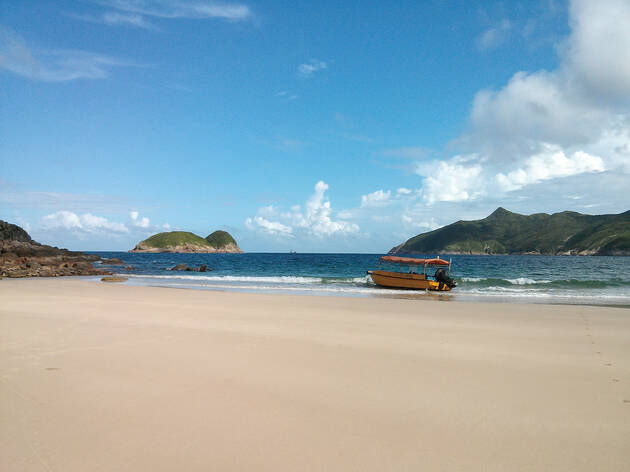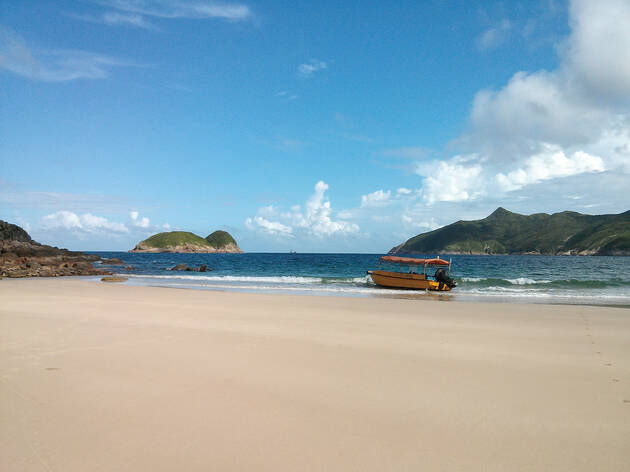 Ham Tin Wan is arguably the most beautiful sequence of beaches in Hong Kong. Dip your toes in the crystal clear waters and white powdery sand and soak up plenty of vitamin D. Get there via water taxi from Sai Kung Pier. For those who are too lazy to visit Sai Kung, Chung Hom Kok Beach is an ideal spot for a beach day far away from the usual hoards at Repulse Bay and Stanley. The Southside beach is an inlet heavily surrounded by trees that can't be seen from the main road. Fuel up at either the food kiosks or get cookin' over one of the barbecue pits.
If gets too hot to go outside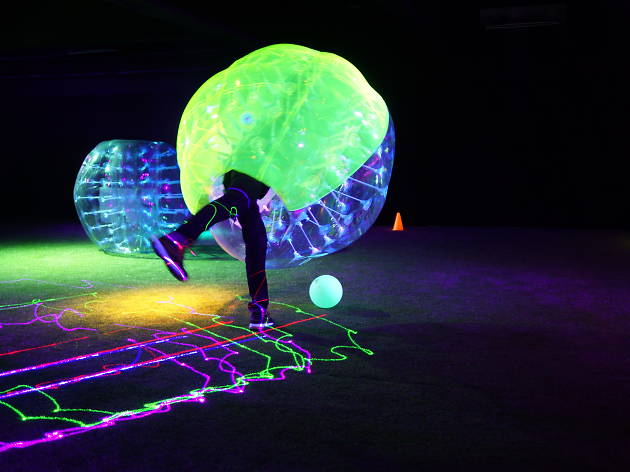 Too cool or too hot to be outdoors? Here are some alternatives to work up a sweat, whatever the season.
Best selling Time Out Offers