Wong Chuk Hang: Ultimate Guide
Discover all the best art galleries, restaurants and hidden gems in this Southside neighourhood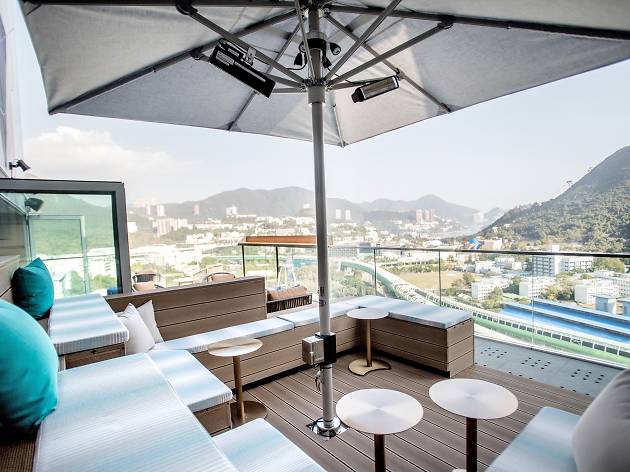 This Southside neighourhood has become a booming art and culture hub thanks to a number of new art galleries and numerous examples of street art. But aside from becoming known for its increasing range of art institutions – and of course, Ocean Park – under-the-radar cafés, restaurants and a craft beer scene add to Wong Chuk Hang's charm. Follow this guide and get acquainted with some of the area's many hidden gems.
Photo: Graham Uden
Best things to do in Wong Chuk Hang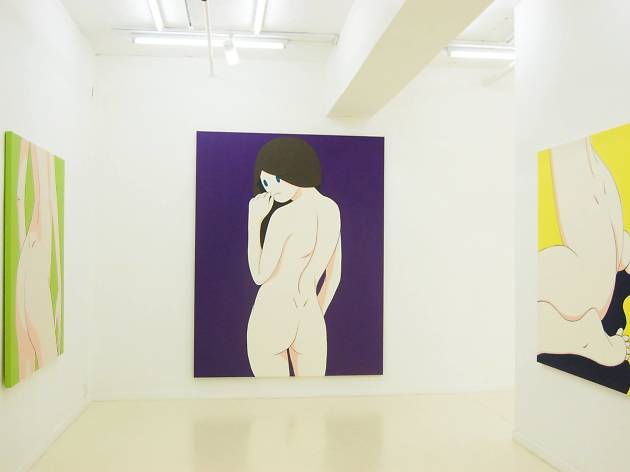 This gallery has been for around more than a decade and specialises in both western and Chinese contemporary and modern art. Founder Dominique Perregaux originally opened the progressive gallery back in 2003 off Shin Hing Street in Central before he opened a Tokyo space in 2010. Not limited to a single genre, visit this space for everything from Buddist sculptures and cartoon-style paintings to stunning photos.
With a focus on contemporary photography and image-based works in contemporary art, Blindspot Gallery is one of the largest gallery spaces in Hong Kong. Representing and celebrating mainly emerging and established local artists, the gallery occasionally hosts exhibitions by artists from around the region, too.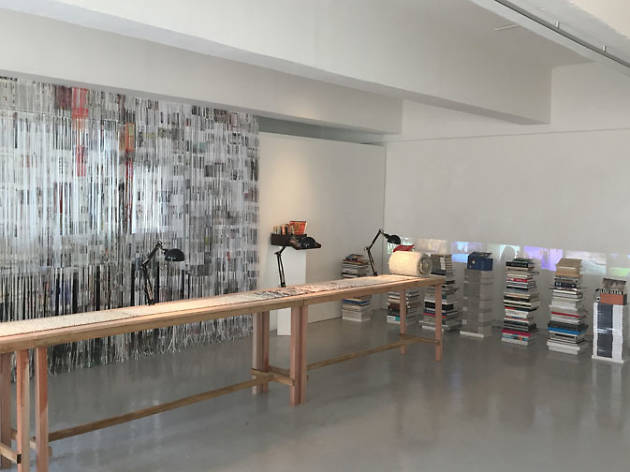 This huge multi-purpose art space is curated by French photographer and art collector Lalie Choffel and sports a wonderfully eclectic vibe. As soon as you enter, you catch sight of the Cabinet of Curiosities, a boutique showcasing unique decorative objects like taxidermied animals and African masks, sourced by Choffel on her travels. The space presents a wide variety of art and artists from Hong Kong and Europe, and even hosts the occasional palm reading session.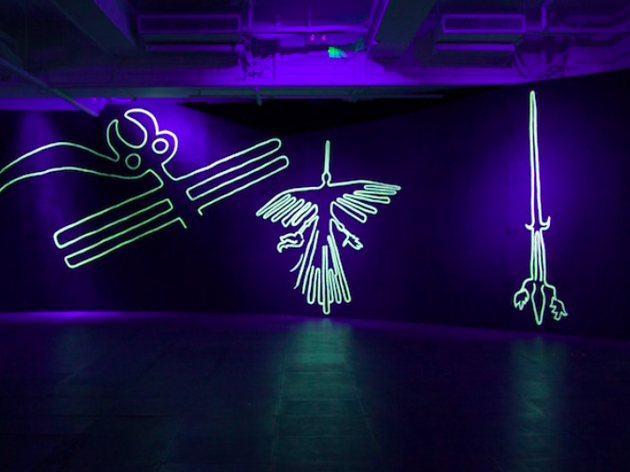 Originally founded in Paris in 1997, Hong Kong's de Sarthe Gallery is an impressive 9,820 sq ft art space that represents and exhibits a diverse spectrum of international artists from important French impressionists to Asian and western contemporary artists, as well as emerging talent. The team at de Sarthe really knows how to utilise the space and present some incredibly innovative exhibitions.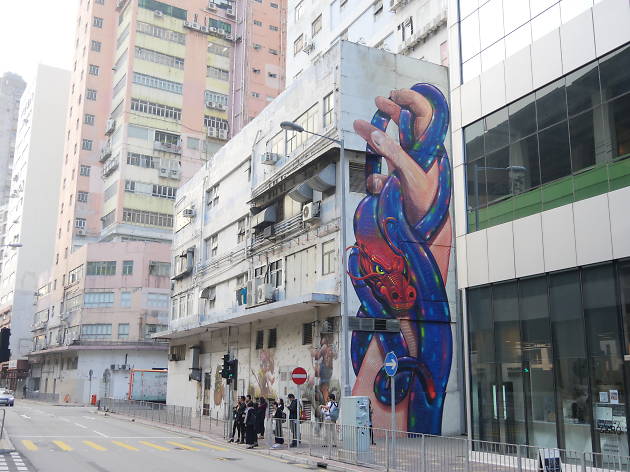 Another product of street art festival HK Walls – this time, the 2017 Wong Chuk Hang edition – Spanish artist Spok's massive mural of dragon/snake hybrid entangling a giant hand is an eye-catching piece that occupies an entire side of the E Tat Factory Building. While it's not ideal for photoshoots due to its sheer size, the bold colours and dramatic imagery have made the piece a local landmark. 4 Heung Yip Road.
Image:HK Walls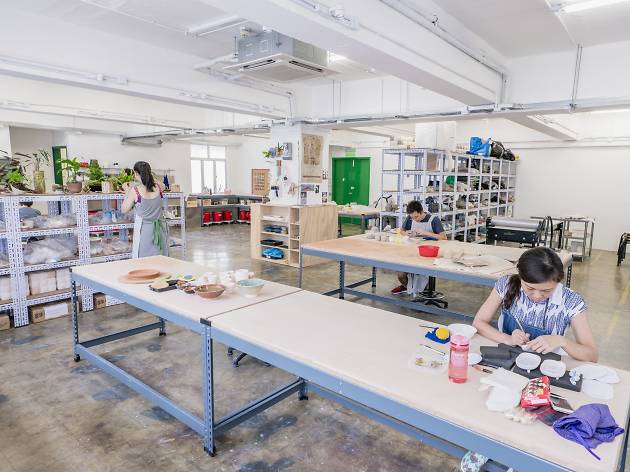 Why not take up a new hobby and learn how to make ceramics and pottery at this new 2,400sq ft studio space? Established by a community of potters who are passionate about their craft, the instructors offer private and group classes on how to pinch, coil, slab and decorate to students of all levels. Time to queue Unchained Melody.
Tucked away inside an industrial building is a trendy Scandinavian furniture shop – no, not Ikea – that houses a curated collection of swish yet functional pieces. Browse the showroom and polish your home with sleek, elegant chairs, coffee tables and even lights.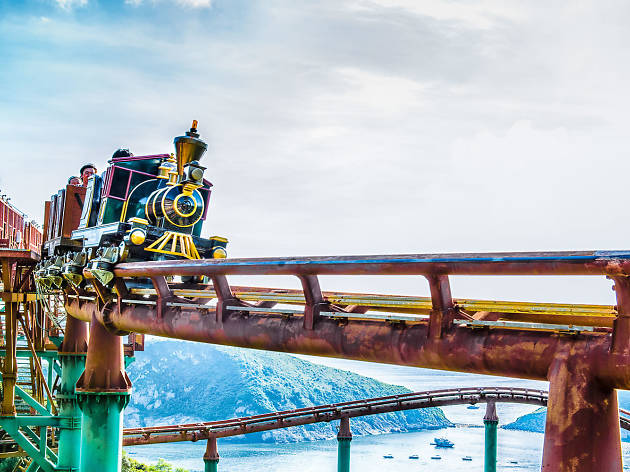 No introduction needed. The city's original theme park and home to two giant pandas. Take a cable car over dramatic cliffs to reach the many adrenaline-inducing rollercoaster rides and an array of marine animals and exotic birds. Also, every October, Ocean Park also plays host to a month-long – and surprisingly scary – range of Halloween attractions.
Designed by acclaimed Chinese artist and architect Ai Wei Wei, Pékin Fine Arts' Hong Kong space represents a desire to further develop the organisation's role in promoting Asian artists globally. The gallery has played a significant part in putting new artists on the map.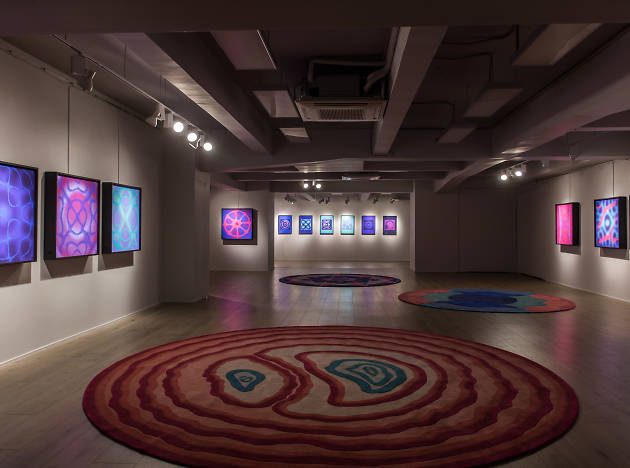 Founded by mother-son duo Anna Maria and Fabio in 1985, Rossi & Rossi showcases both classical and contemporary Asian art. Works from India, the Himalayas and South East Asia can be found here, but the pair's strongest passion is Tibetan art, both traditional and contemporary.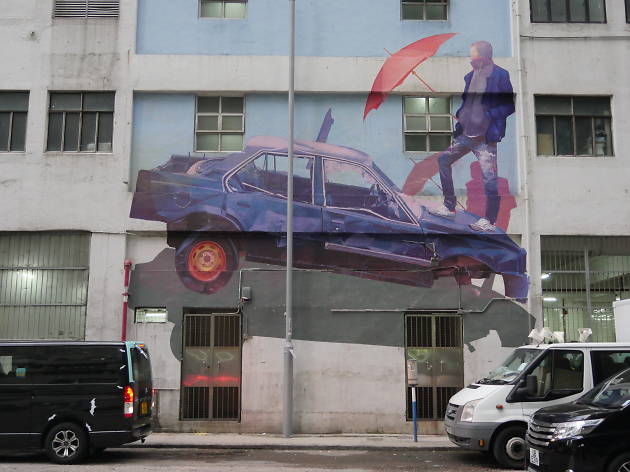 Just around the corner from Spok's fantastic beast is another brilliant artwork, this time by French artist Zoer. Unlike most street art in Hong Kong, this mural is different from the usual spray paint or stencil kind and is designed to look akin to a watercolour. Depicting a man with an umbrella standing atop of a car, Zoer's shading technique is well worth spending a minute or two to admire. Yip Fat Street.
Image: HK Walls
Best restaurants in Wong Chuk Hang
Discover more local nieghbourhoods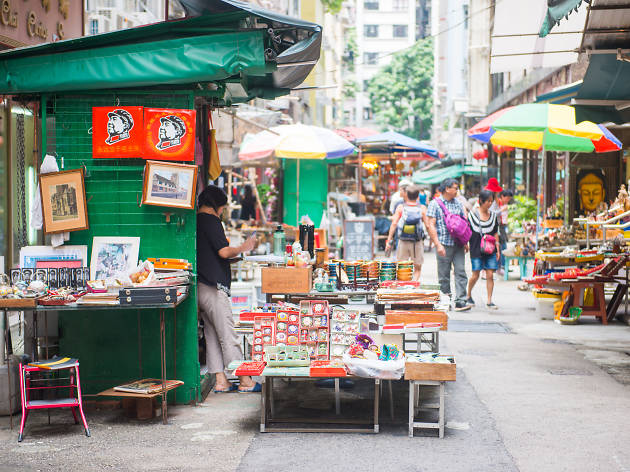 Sheung Wan has been Hong Kong's hipster neighbourhood for years. There's a treasure trove of trendy boutique shops, numerous neat cafés, amazing bars and some of the city's best restaurants. Grab a coffee to go and follow our guide to all the best things to do in Sheung Wan.