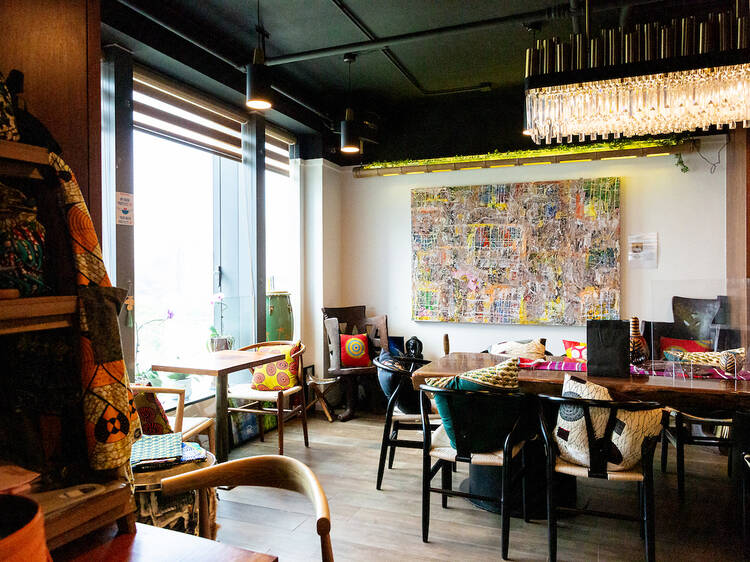 Africa Coffee & Tea I Photograph: Nicholas Wong
Wong Chuk Hang's formerly lacklustre dining scene is coming into its own these days as eateries take advantage of the area's cool industrial vibe and ample space. You might need to go on a bit of a hunt to find these restaurants, but they're worth it.
Tucked away in an unlikely commercial building, Africa Coffee & Tea brings a touch of the continent's vibrant culture to Hong Kong. The menu – which features classic bites like jollof rice, South African ribs, and Rolex, a classic Ugandan wrap made with chapati, eggs, and veggies — is paired with stunning waterfront views and, of course, deliciously rich coffee and tea. This lively spot is part restaurant, bar, and event space, so there's always something happening.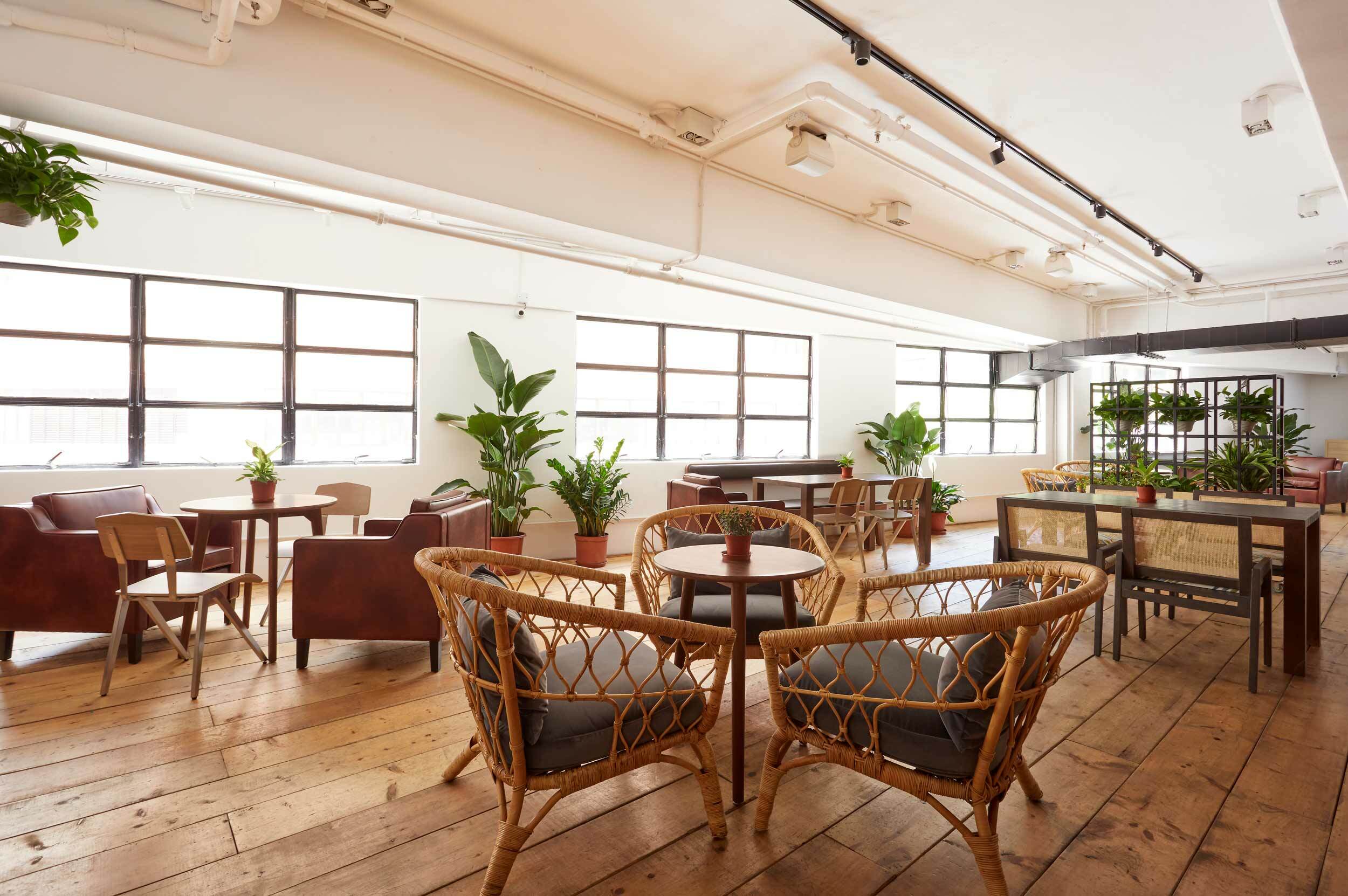 Photograph: Courtesy The Loft
Wong Chuk Hang has also become a destination for ghost and test kitchens, with many homegrown restaurant brands flocking here to create expansive kitchens where they can experiment with aplomb. The Loft is where Pirata Group tests its wares on diners. The light-filled 4,000sq ft space offers tastes of its popular international restaurants — think Chaiwala, Pici, and Tokyolima — in a rustic, industrial-esque setting of rattan chairs and mid-century furnishings. Unfortunately, their Italian-inspired café on the ground floor that thrills local office workers with stuffed focaccias, slices of pizza, and delicious salads is no longer serving for now. However, you can still book the space for private gatherings and special occasions.

For a bit of comfort food, try Aberdeen Fish Market Yee Hope Seafood Restaurant and indulge in fresh seafood from the Aberdeen waterfront to whip up feasts of Cantonese-style dishes.