London's best Sunday lunches
If you're looking for a traditional pub roast or a cracking restaurant serving Sunday lunch in style, you've come to the right place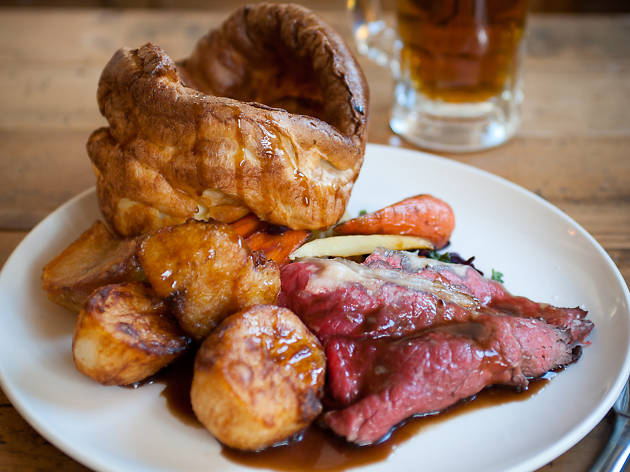 Let Time Out experts guide you through the best Sunday lunches in London – from traditional roasts in London's best pubs to meat, two veg and a whole lot more in London's best restaurants. Think we've missed a great place to have Sunday lunch? Let us know in the comment box below.
Reviews by Laura Richards, Nicola Arencibia, Tania Ballantine, Megan Carnegie, Phoebe Trimingham, Hayley Joyes, Ashleigh Arnott, Cath Clarke, Dave Calhoun, Alex Plim and Alexi Duggins.
Make the most of your Sunday
Brunch in London is bigger than ever. You can bearly set foot out your front door at the weekend without stumbling across a steaming pan of shakshuka or finding the waft of waffles in the air. So let us guide you to the best spots in town for a kick-ass weekend brunch in London, from boozy bottomless brunches to traditional Full English fry-ups and even New York-style feasts, you can start off your weekend in style.
Read more
Sponsored listing
Signorelli Bakery
This Italian-influenced bakery, café and coffee shop is located in the Queen Elizabeth Olympic Park in Stratford. They proudly list on their website suppliers such as Shipton Mill, H Forman & Son and Estate Dairy, and make their pastries and cakes every day (you can even watch the baker through the glass window if you want). Brunch is available until 3pm, with scrambled eggs and Italian pancetta, Forman's smoked salmon or an English brie some of the options available. Gourmet sandwiches (on paysan rolls) and savoury toasts (on their sourdough) are filled/topped with things like salmon, avocado, lemon and capers, Italian sausage, pecorino, ruccola and black pepper, or avocado, crab, lemon, chilli and sesame seeds. The beers, prosecco and (organic) wines are all Italian. Plus there are prosecco cocktails, including Aperol spritz, orange mimosas, elderflower hugos and bellinis.