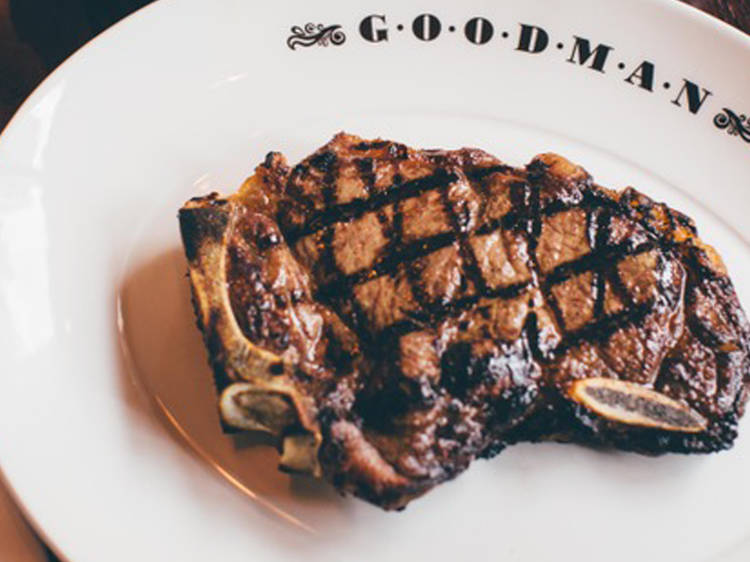 What's the vibe? The polished Mayfair branch of the Russian-owned steakhouse chain brings Manhattan to Mayfair with its well-upholstered and well-aged look. There's also branches in Canary Wharf and the City.
Why go? For steak with a side of steak. Truly excellent grass-fed beef from both sides of the Atlantic. Peruse the tray of raw cuts before ordering, say, a 400g Scottish grass-fed fillet or a USDA 150-day Angus ribeye with sauces and sides; also check the board for the 'cuts of the day'.
Price? £36-£47 per person.