London's best Sunday lunches
If you're looking for a traditional pub roast or a cracking restaurant serving Sunday lunch in style, you've come to the right place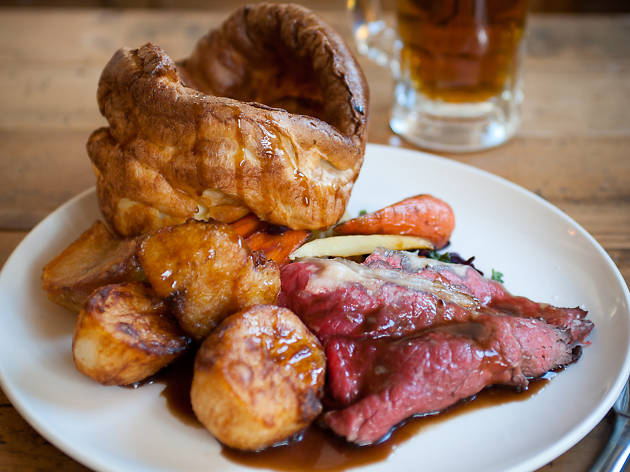 Let Time Out experts guide you through the best Sunday lunches in London – from traditional roasts in London's best pubs to meat, two veg and a whole lot more in London's best restaurants. Think we've missed a great place to have Sunday lunch? Let us know in the comment box below.
Reviews by Laura Richards, Nicola Arencibia, Tania Ballantine, Megan Carnegie, Phoebe Trimingham, Hayley Joyes, Ashleigh Arnott, Cath Clarke, Dave Calhoun, Alex Plim and Alexi Duggins.
Make the most of your Sunday
Brunch in London is bigger than ever. You can bearly set foot out your front door at the weekend without stumbling across a steaming pan of shakshuka or finding the waft of waffles in the air. So let us guide you to the best spots in town for a kick-ass weekend brunch in London, from boozy bottomless brunches to traditional Full English fry-ups and even New York-style feasts, you can start off your weekend in style.
Read more
Sponsored listing
Polo 24 Hour Bar
Immediately opposite the main entrance to Liverpool Street station, this 24-hour café tempts all day and all night. It serves classic breakfast and brunches alongside an evening menu focusing on British favourites. The drinks list ranges from Twinings teas and Italian coffees to local craft beers, English ciders, wines from the new world and champagne. Our most recent visit was on a Sunday morning. The seating on the first floor can be cramped; avoid the corridor perches if you can, as this can feel like dining on a crowded commuter train as customers and waiting staff jostle by. Our breakfasts took a while to arrive, and although the chef might not be a finalist for MasterChef, the meal the job: filling, and competently made. The quality of the maple syrup and the hollandaise sauce could have been a little less like catering pack fare, but with dishes costing under a tenner, you can hardly expect Gregg Wallace and John Torode to be regulating the ingredient quality. Polo is a fast turnaround caff that should set you up for the day ahead, at whatever time of day you're dropping by.  
Venue says: "Serving alcohol 24/7, this dining and drinking experience promises to deliver classic, kooky culinary combos any time of the day or night."