London's best Sunday lunches
If you're looking for a traditional pub roast or a cracking restaurant serving Sunday lunch in style, you've come to the right place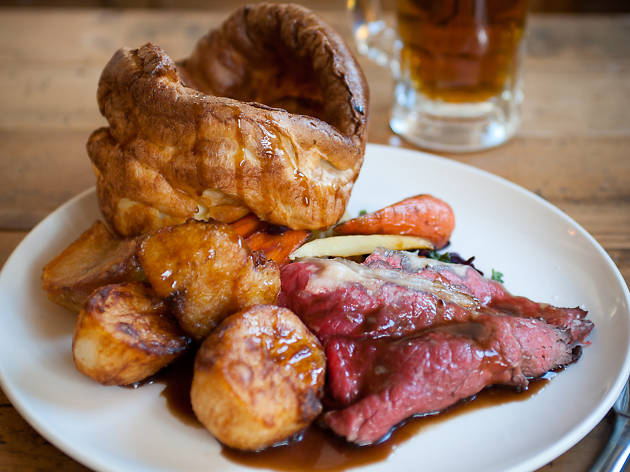 Let Time Out experts guide you through the best Sunday lunches in London – from traditional roasts in London's best pubs to meat, two veg and a whole lot more in London's best restaurants. Think we've missed a great place to have Sunday lunch? Let us know in the comment box below.
Reviews by Laura Richards, Nicola Arencibia, Tania Ballantine, Megan Carnegie, Phoebe Trimingham, Hayley Joyes, Ashleigh Arnott, Cath Clarke, Dave Calhoun, Alex Plim and Alexi Duggins.
Make the most of your Sunday
Brunch in London is bigger than ever. You can bearly set foot out your front door at the weekend without stumbling across a steaming pan of shakshuka or finding the waft of waffles in the air. So let us guide you to the best spots in town for a kick-ass weekend brunch in London, from boozy bottomless brunches to traditional Full English fry-ups and even New York-style feasts, you can start off your weekend in style.
Read more
Sponsored listing
Gourmet Goat
Joining the many street-food stalls at Borough Market, Gourmet Goat is a takeaway with no seats, so you'll be eating on the hoof.   Kid tastes more delicate than mature goat, and if you didn't know, you'd think it was lamb. This place makes its name from offering terrific value slow-roasted kid, cooked Mediterranean-style, with oregano, bay leaves, olive oil and white wine.   The meat is low in saturated fat and cholesterol. Some also consider it to be one of the more ethical options if you're a meat eater. These billy goats (from Cabrito Goat Meat in the west of England) are a by-product of the dairy industry and would otherwise be slaughtered soon after birth. They are raised responsibly and get a longer, more enjoyable lease of life. ​  Take your pick from two serving options: in a pitta bread wrap, or in a takeaway carton without bread  – both are terrific value. The meat comes with organic whole wheat dressed in zingy pomegranate molasses, a dollop of dense tzatziki, and a spinach and radish garnish.
Venue says: "Borough Market is back open from Wed June 14 after the tragic attacks. Please do come and see us. #loveborough"