Heads up! We're working hard to be accurate – but these are unusual times, so please always check before heading out.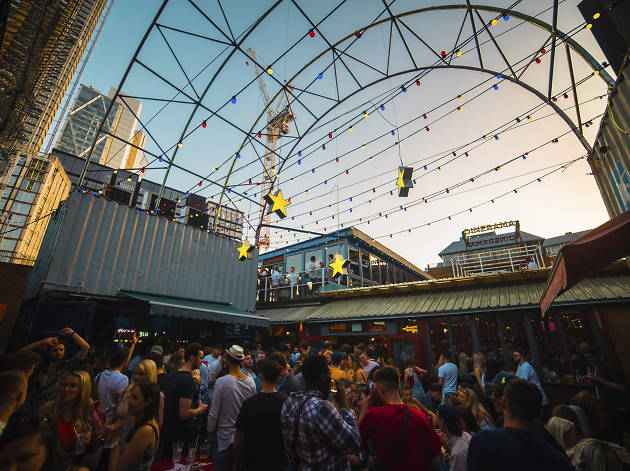 31 thrilling spots in Shoreditch, recommended by locals
Londoners spill the beans on their favourite things to eat, drink, see and do in the Shoreditch neighbourhood
Once London's hipster heartland, today Shoreditch is all about awesome eating and drinking. Dodge the naff bits with Time Out Tastemakers' local tips.
Best coffee
'Shoreditch Grind and The Book Club are good for a coffee or a cocktail!' Paula Kanesanathan
'At Attendant you can trust that your flat white will come out perfect every time.' Sarah Blaikie
Best breakfast or brunch
'Franzè & Evans! I love their Trecolore breakfast.' Aude Grandpierre
'Lantana is great for an Aussie-inspired brunch.' Karen Parish
'I love Friends of Ours, tucked up near Shoreditch Park, with its seasonal menu.' Shona Read
Best dinner
'Song Que for Vietnamese, Bird or Dirty Bones for chicken, and Blues Kitchen for slow-cooked meat.' Louisa Gottardo Levey
'I am obsessed with the chilli-fish-sauce chicken wings from Smoking Goat. Show me someone who says there is a better dish in Shoreditch and I will show you a liar.' Georgie Pursey
'Lyle's is fantastic for dinner, as are Rochelle Canteen and Andina.' Marta Lucía
Best cheap eat
'Boxpark or Dinerama: I could spend all night trying new dishes there.' Gabrielle Casey
'Strongroom Bar & Kitchen serves delicious food at cost price, including burgers for less than a fiver!' Georgie Pursey
Best bar
'The Golden Bee is a great rooftop bar with fab cocktails.' Paula Kanesanathan
'Hands down, Nightjar. There are live jazz bands at the weekend and the cocktails are unbelievable. Book ahead!' Shona Read
'Callooh Callay: I love their dark, mysterious ambience.' Edelyn Brawidjojo
'Lounge Bohemia is super-eccentric: I love showing people this place. And Bull in a China Shop has an awesome patio to enjoy an exquisite margarita on!' Jenny Edwards
'My favourite is Happiness Forgets, with lovely staff and a cosy atmosphere.' Gabrielle Casey
'The Devil's Darling at the Napoleon Hotel is a beautiful, sophisticated bar with a daily changing menu of only three cocktails.' Georgie Pursey
Best place for culture
'The Creative Debuts space in Rivington Street is a safe bet for unique food for thought.' Carolina B
'XOYO is a top spot to catch a gig.' Manmeet Singh
'The atmospheric Shoreditch Town Hall hosts unique theatre productions.' George Christodoulakis
Best place to relax
'The lobby café at the Ace Hotel is a good place to catch up with friends: it has a nice, relaxed vibe with treats and coffee.' Edelyn Brawidjojo
'The Bike Shed Motorcycle Club is a massive venue with a restaurant, café and barber shop celebrating motorcycle culture.' Milena Dvorec
Best street to walk down
'With venues such as Rich Mix and the Electric Cinema, you could literally have breakfast, brunch, dinner and entertainment on Redchurch Street.' Carolina B
'Calvert Avenue: I love the trees and Shoreditch Church next to it, plus its bunch of cafés, eateries and independent shops.' Ioanna Laskari
Your essential guide to Shoreditch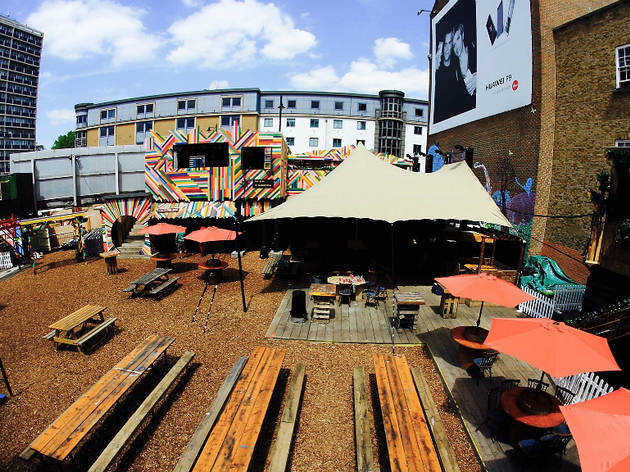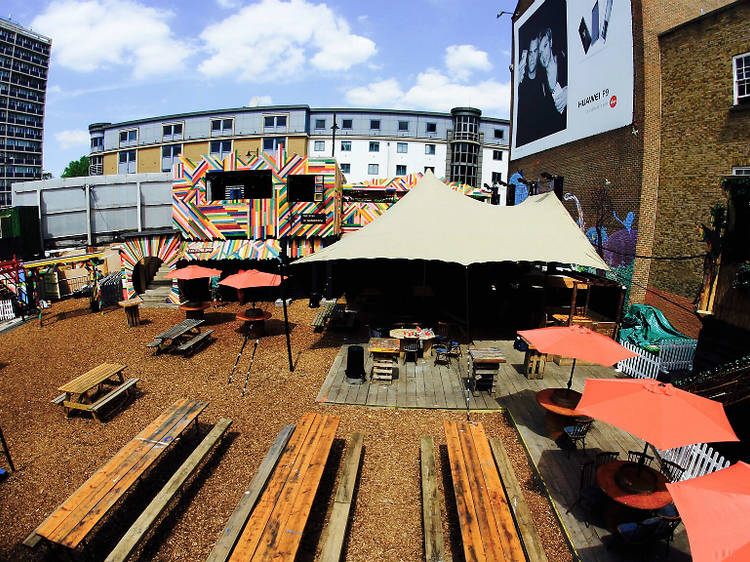 Some say Shoreditch has had its day, that London's trendy brigade have moved on. If you go to Brick Lane Market, though, it doesn't look that way. The weird and wonderfully dressed hordes keep coming to the rough triangle made up by Old Street, Great Eastern Street and Shoreditch High Street, packing into ramshackle bars and independent shops. Despite the spread of affluence, much of the area maintains its original gritty, urban edge; many of the walls and shop fronts are plastered with graffiti.