Heads up! We're working hard to be accurate – but these are unusual times, so please always check before heading out.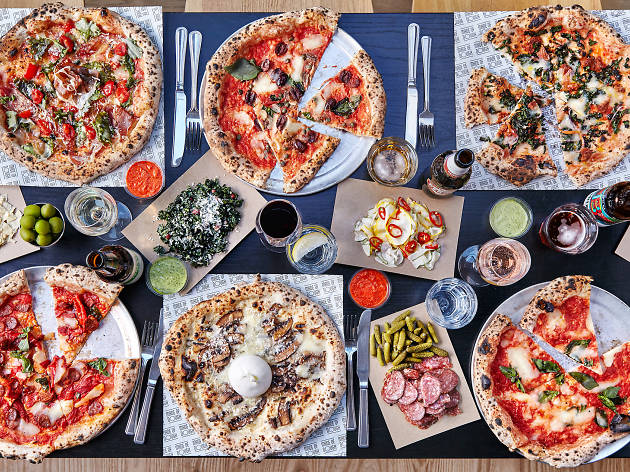 Eight top pizza-makers: one epic battle
Eight of London's best pizza-makers are going dough-to-dough in another epic Time Out and Deliveroo foodie face-off. Eyes on the pies, people!
The pizza church is a broad one. You've got your classic corner-shop frozen discs that you can store in racks like LPs. You've got the kind you buy at 2am from a place that also does kebabs, burgers and chicken (possibly foie gras canapés too, for all you know), and smuggle on to the night bus. You've got the gastro-pretension one with sriracha lobster tails on it. Each has its place.
But that place is not your stomach. When it comes to pizza, less is often more, and this city has some world-class, stone-cold purists. In the interest of pizza perfection, we've rounded up eight of 'em (all exclusively available through Deliveroo) and they're going dough-to-dough in our great Pizza Prizefight to decide, once and for all, who is the pizza don of London.
Over two hours, guests get to sample slices from all of them. Then you get to vote for your favourite. There will be beers from ace brewery Fourpure to keep everyone refreshed, DJs to keep it all jumping and heaters and blankets if there's a nip in the air. It will be fun, furious and feature some of the best pizza in town.
Pizza Prizefight is at the Geffrye Museum on November 3. Tickets are £20 and include a slice from all eight participants (come hungry!) and a drink from Fourpure on arrival. Get your ticket at timeout.com/pizzaprizefight.
The Contenders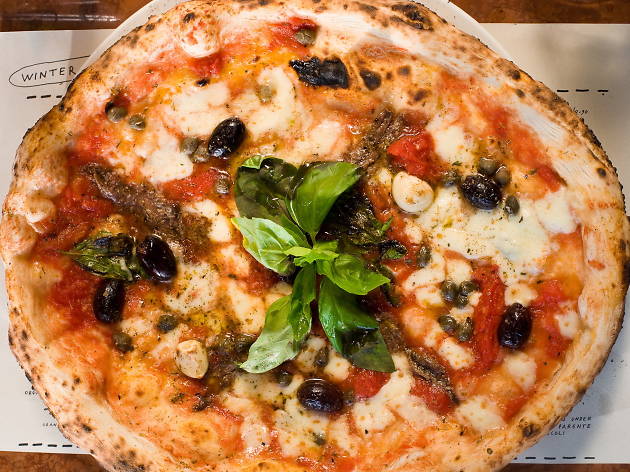 Pioneer of London's pizza revolution, Franco Manca is sure to be up there with the best of them at the Pizza Prizefight. A single-minded commitment to pizza perfection is the name of the game here.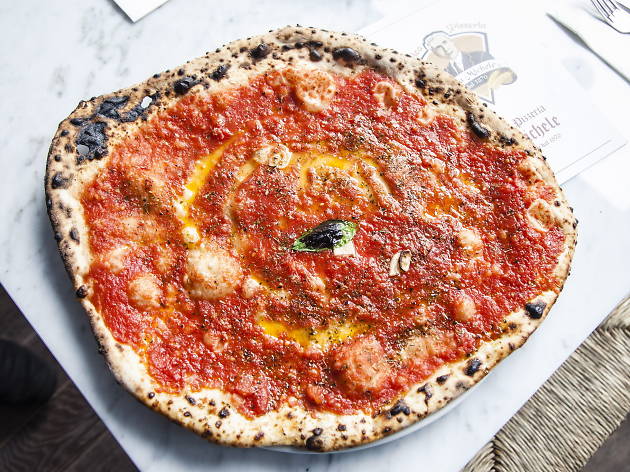 Andy Parsons
L'Antica Pizzeria da Michele
This Baker Street outfit claims to offer 'the best pizza in the world'. It comes straight from Via Cesare Sersale in Naples, 'the sacred temple of pizza'. So (dough joke alert) it's got plenty to prove.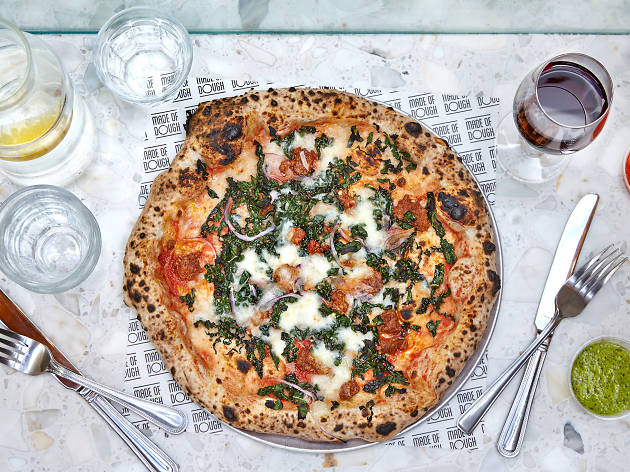 Former winner of the London Pizza Festival, Made of Dough is a classic capital food story: from pop-up to takeaway to permanent. That pedigree should serve it well at the Pizza Prizefight.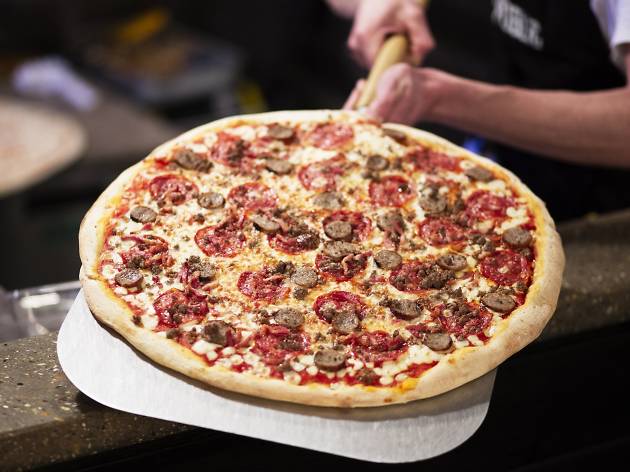 There's nothing common about Clapham's ace by-the-slice supremo, serving Californian-style pizzas that you can also order whole. FYI, they're 20-inchers.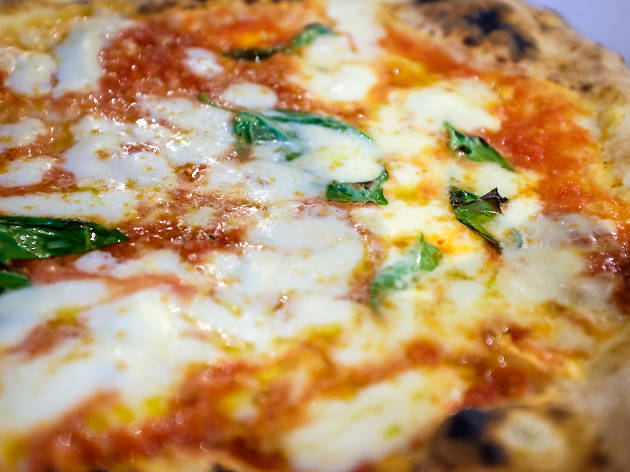 Steeped in Neapolitan tradition (Naples is the home of pizza-making, as pizza-makers from Naples never cease to tell you), Santa Maria brings real heritage to the table.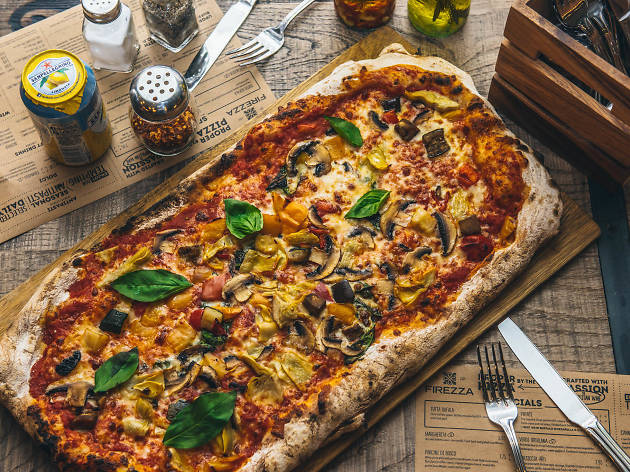 Yard-long pizzas, hand-stretched dough, 400C ovens: Firezza is not messing about in the pizza game.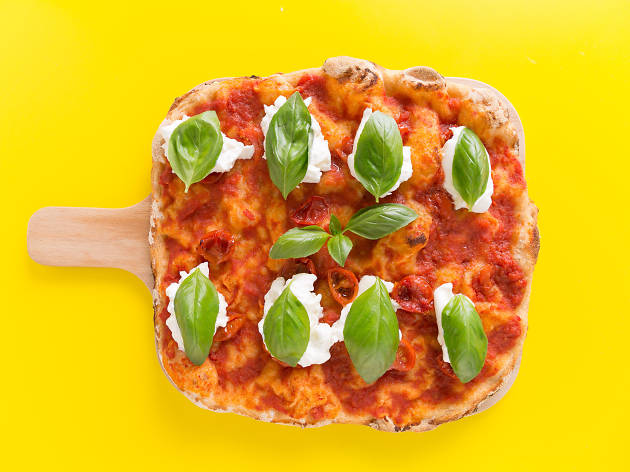 Mandy Toh
Don't let PINZA!'s claim that it does 'flatbreads' in any way convince you it produces anything but stonking, super-zingy pizzas. When did you ever hear of a flatbread uncompromisingly called The Hangover?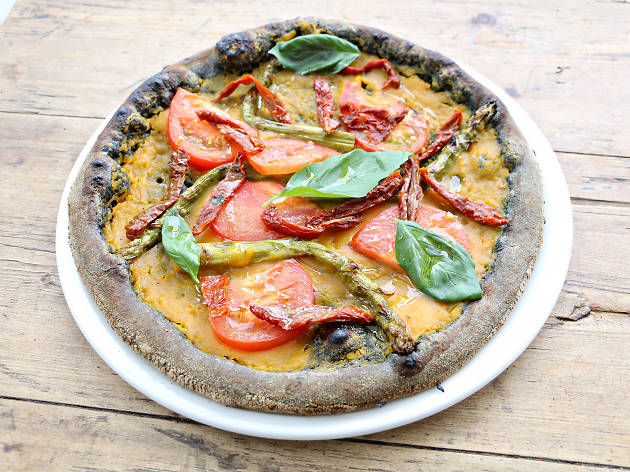 Four types of dough, all of them fermented for 48 hours. Zia Lucia's pizza long game is strong. There's a wealth of traditional know-how here.