Clubs that stay open all night in Melbourne
Too excited to go home? Here are the hot spots to party at till the sun comes up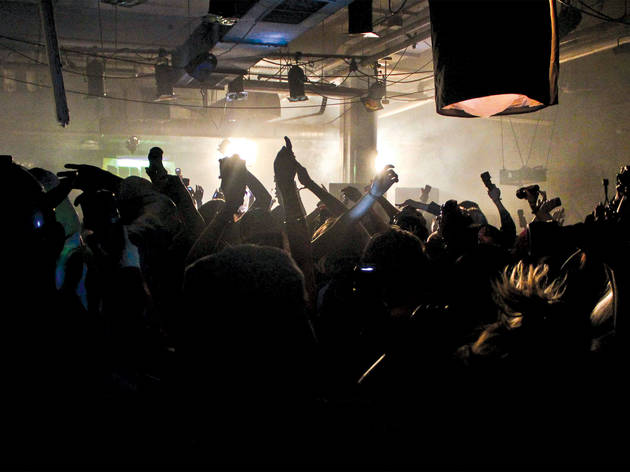 Sometimes you just need to stay up all night and watch the sunrise. For those days, we've got you sorted.
Looking for a boogie? Get down at the best bars for dancing in Melbourne. Afterwards, follow it up with a hearty breaky at one of the city's best cafés.
Go clubbing all night in Melbourne
1
Nestled in between the wonderful seediness that is King Street, sits serious dance venue La Di Da. It's not the biggest or the best club down that end of the city, but by golly it parties hard. Friday nights mean three rooms of music plus a burlesque show to get you going, while Saturdays play host to a butt-load of DJs, cheap drink specials and pretty young things.

3
If 'hipster' wasn't such a dirty word these days (and we've been stumped in finding a replacement that doesn't sound derogatory... suggestions?), we'd say Loop was the ultimate hipster club. More commonly featuring VJs (visual DJs) than your regular breed of DJ, Loop offers a small but pumping dance floor, delicious cocktails and in-door and out-door chill out space. Known to host obscure documentary screenings in the early evening and on weeknights. Yeah, hipster. Wonderfully so.

5
Every Melbourne 20-something, clubber or not, will find themselves here at some point. Revolver Upstairs is the classic all-night party venue. You can go in on a Friday night and not come out til Sunday morning, at which point you have all the goodness of Chapel Street's fast food and brekkie fry-ups ready to bring you back to the land of the living.

6
This upper-level Swanston Street bar is somewhat a Revolver of the CBD. They play host to indie bands and have DJs playing party sets until breakfast time on the weekends, and the kitchen serves mac'n'cheese balls and decent burgers (including vego friendly numbers) making it possible to start early out on the terrace and stay all night long.
More great clubs in Melbourne
Melbourne's dancefloors offer booty-shaking vibes aplenty. Here are our favourite places to throw shapes on the weekend.