CBD lunch guide: Grab and go
Eating at your desk today? These are our picks for one-handed meals to have while you're multitasking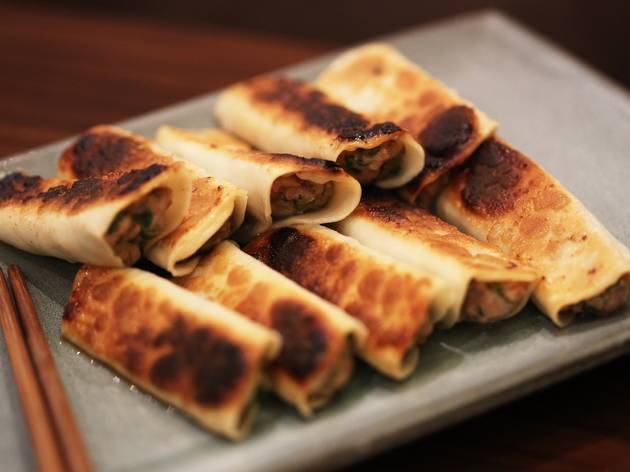 Can't tear yourself away from your desk for more than a moment? That's no excuse to skip lunch. If you're not in the CBD, check out our guide to Melbourne's best lunches, or make it easy with our round-up of Melbourne's best burgers.
Melbourne's best takeaway lunches
1
Shandong Mama have opened up their hole-in-the wall offering a stone's throw from Degraves Street. All dishes here come takeaway, but if you sit in, or in the alley, a condiment caddy is brought to you to ensure you have more real estate on the tiny tables.
Read more
2
Think about everything you know about a sandwich bar. Now, forget it. Earl is new-school and gives you crisp, smart and season-driven food made daily. Food is all made in house – dressings and all – which is why everything tastes so damn good.
Read more
3
Huxtaburger needs no introduction. They once had cult status, but they've now gone mainstream with their American-style burger in soft, sweet buns, with a good squirt of sauce and melted cheese over Moondara wagyu patties. Don't leave without their crinkle-cut fries either.
Read more
More of Melbourne's best meals
Here's to sandwiches, champagne and Sunday roasts. Lunch, we salute you and all of your delicious possibilities.
Read more
And for the home cook
Introducing Castello's new Burger Blue: this wonder of cheese technology has all the bold, umami-intensive blue-cheese taste you'd expect from Castello, but it comes pre-sliced with an easy-peel pack, that makes it perfect for melting over your beef or mushroom burger patty. A first for Australia, this is the end of awkward cheese crumbs and the beginning of a beautiful, blue, thinly sliced square future. Grab it from the dairy aisle of major supermarkets.
Read more