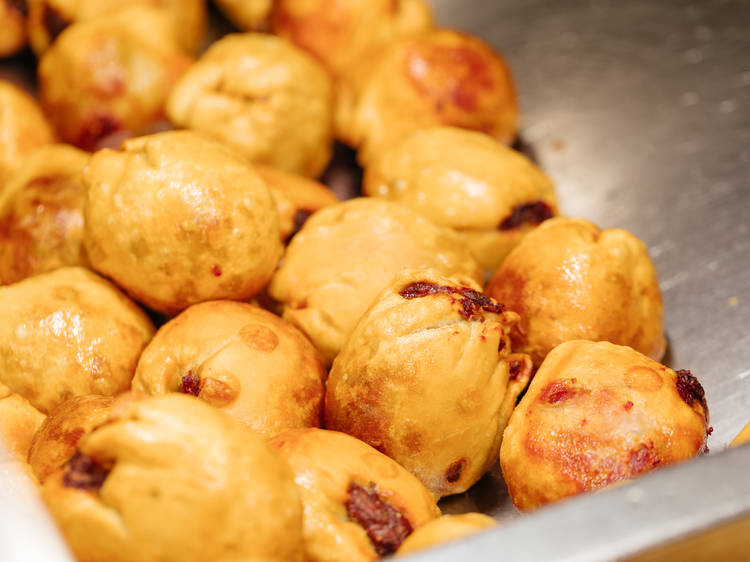 Photograph:
Dim sim at South Melbourne Market Dim Sims
Could this be the most iconic of Melbourne snacks? We think so. Established in 1949, the Cheng family have been serving the masses cricket ball-sized dimmies (both steamed and fried) via its South Melbourne Market and original Caulfield Racecourse sites. Inspired by Cantonese siu mai, Cheng put together the perfect amalgamation of cabbage, beef, pork, lamb and spices in a thick, chewy dumpling wrapper. Dip it in soy sauce if you must, or enjoy its fatty, salty sensations on its own.
91 Cecil St and Coventry Street, South Melbourne.