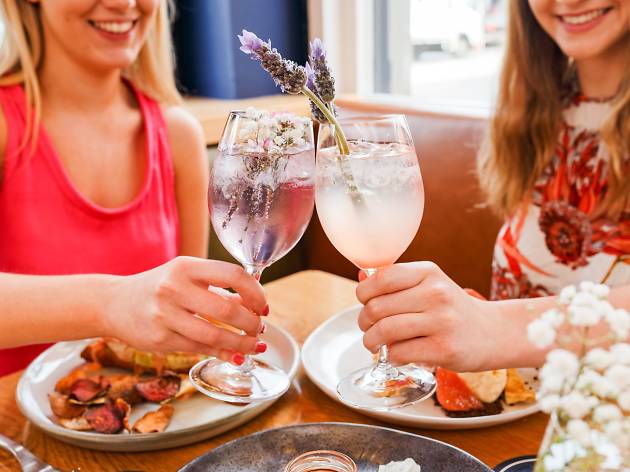 The best bottomless brunches in Melbourne
We road-tested the best boozy brunch spots Melbourne has to offer
Breakfast means business here in Melbourne, and adding a drink to the mix is a sure-fire way to make the most of your weekend hours. Make those drinks free flowing and you've got a party on your hands. But not all bottomless brunches are made equal, so we put our stomachs and livers on the line to road test Melbourne's best.
Just want the food? Here are Melbourne's top cafés for your morning pit stop. Just want the booze? Try these 50 ace bars.
Recommended: The best sandwiches in Melbourne.
The best spots for a boozy Melbourne brunch
Brunch into dinner time and visit these restaurants
Unless you have the metabolism of a nine-year-old, and the finances of a Kardashian, you never stand a chance against Melbourne's ferocious dining machine. The openings just don't stop and ain't nobody got time to keep on top of what's what. Except us, that is. So behold, our eat-and-destroy list – a guide to Melbourne's 50 best restaurants.
Best selling Time Out Offers