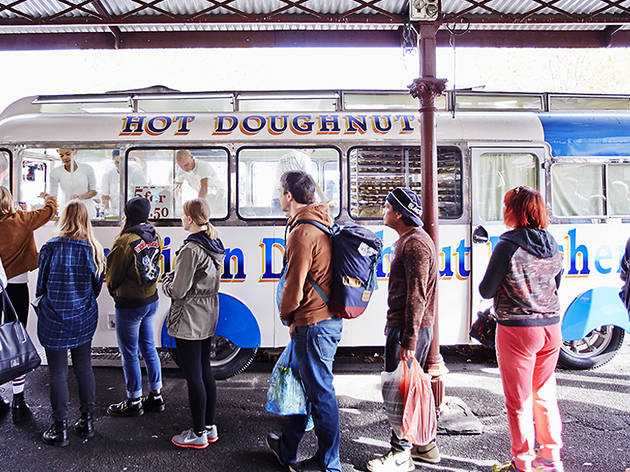 The best doughnuts in Melbourne
Doughnuts. Is there anything they can't do?
Oh, the innocent thrill of elbowing your way to the front of the crowds to get a fresh, steaming hot doughnut. Those plain, cinnamon doughies have evolved exponentially since the early days, with Melburnians able to pick up subspecies that are pimped, infused and even cross-bred with croissants.
So whether you spell it doughnut or donut, hitch a ride with us as we trawl a dozen decadent dens that will smash your doughnut cravings out of the park.
RECOMMENDED: For more sweet treats in Melbourne, check out our guides to the best ice cream and gelato and hot chocolates.
More sweet treats in Melbourne
Nothing beats a scoop (or three) of ice cream or gelato for dessert, but not all frozen desserts are created equal. We've licked and scooped our way across the city in search of Melbourne's best cone artists.
Best selling Time Out Offers