The best fish and chips in Melbourne
The tastiest in Melbourne all wrapped up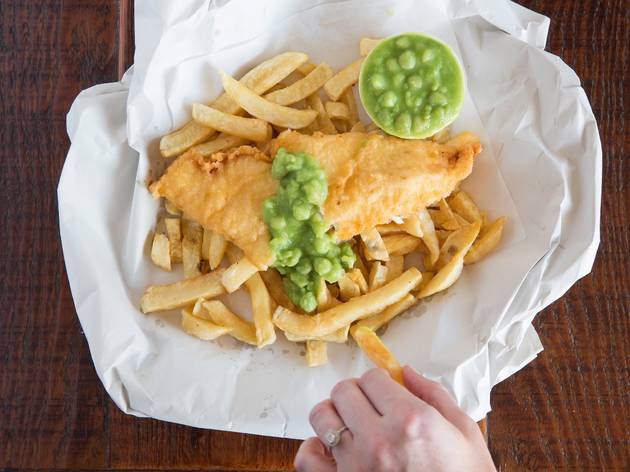 Picture this: the sun on your skin, the sand between your toes, fingers covered in chicken salt and a flock of hopeful seagulls hovering close by, their horrible little eyes fixated on your chips. Nothing tastes more resolutely of summer than the humble box of fish and chips, so join us as we voyage around Melbourne's fish and chipperies, dropping anchor at the ten best and, tasting and rating the treasures within.
The best fish and chips in Melbourne
More cheap eats this way
With so many cheap eats options in Melbourne it's not hard to eat out without breaking the bank. We've got lunch and dinner sorted if you're after a budget feed, so you can save up to go to Melbourne's best restaurants. Pro tip: you can also save a few bucks at some of our favourite BYO restaurants.
Read more