Best Fine Dining Restaurant: Time Out Food Awards 2016
The most exciting special-occasion eatery this year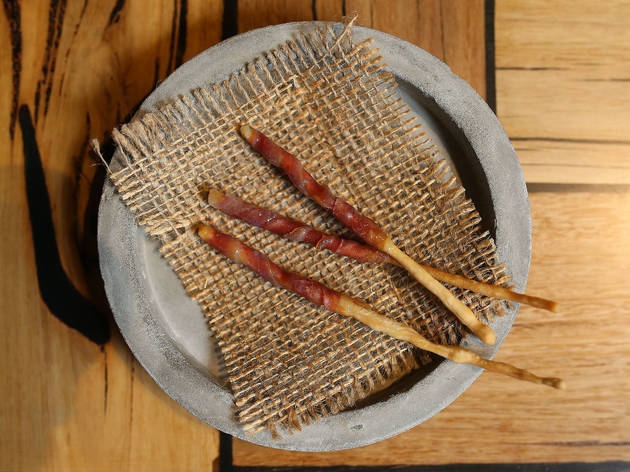 1/8
Photograph: Graham Denholm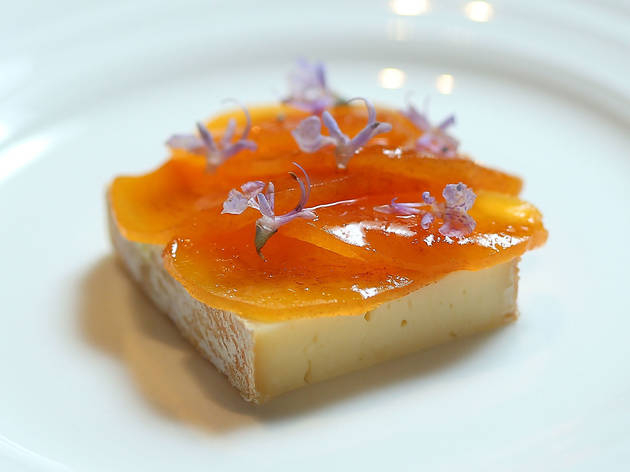 2/8
Photograph: Graham Denholm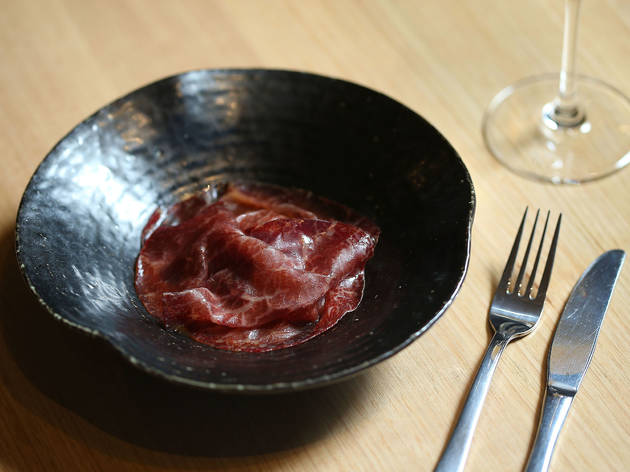 3/8
Photograph: Graham Denholm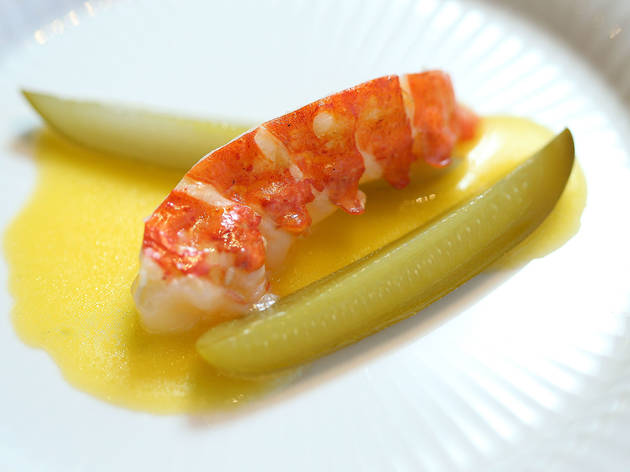 4/8
Photograph: Graham Denholm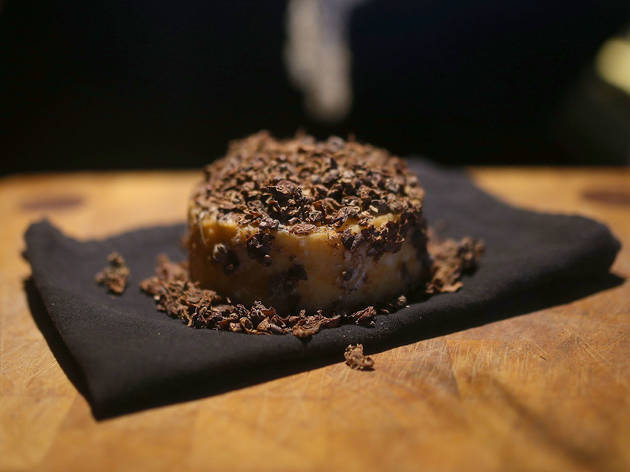 5/8
Photograph: Graham Denholm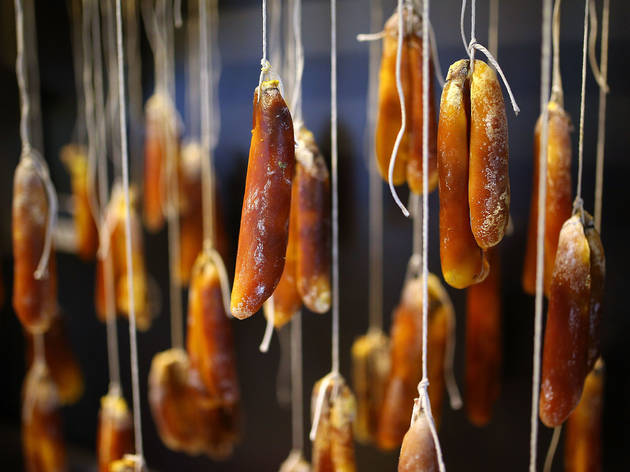 6/8
Photograph: Graham Denholm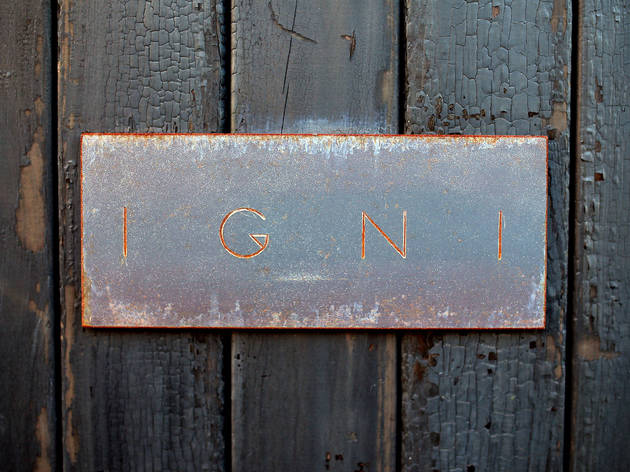 7/8
Photograph: Graham Denholm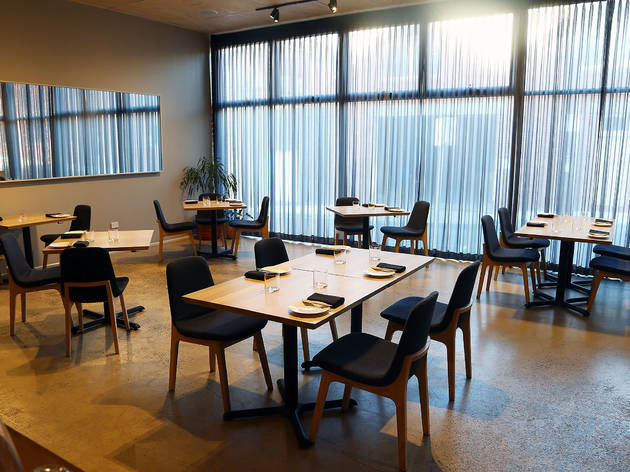 8/8
Photograph: Graham Denholm
Oh Igni: you had us at the snacks. Those fried saltbush leaves with freeze-dried vinegar powder? Nothing short of genius. That warmed mussel enveloped in a zucchini flower, like a delicious yellow sleeping bag? Ditto. The chicken skin chips dolloped with taramasalata… The umami-rich beef jerky... As for the warmed oyster with foamy seawater emulsion and oyster leaf, it's worth the price of admission alone.
For starters, these starters (from our Chef of the Year, Aaron Turner) say something about Igni's generosity of spirit. There's a beguiling sense of being looked after that stems partly from co-owners Drew Hamilton and Jo Smith, fellow Loam refugees, working Igni's floor with the kind of familiar professionalism that shall be henceforth known as profamiliarism. There's the kitchen theatre of that hot box full of glowing coals, as well as the undeniable frisson of knowing that what your neighbour gets is not necessarily what you'll be getting. At Igni, one size does not fit all.
Even if the word degustation strikes fear into your heart (it's a choice of five or eight courses, with no menu to speak of), at Igni the experience is less "gird your loins", more "strap yourself in". Turner is thinking locally and cooking like an international superstar. It's not just the flame and drama that make Igni what it is. It's more elemental and precise than that – a carefully calibrated combination of food, wine, service, and just that X-factor that can't be bought. Igni's the best thing to happen to Geelong since the Cats won the flag in '07, '09 and '11 combined – hell, throw in Jimmy Bartel's Brownlow for good measure. And it's only an hour's drive from Melbourne. So, what are you waiting for?
We also love...
Sorry we doubted you, Heston… Dinner is, in short, bloody delicious. And the cocktail bar is a cracker.
Read more
Young chef Jake Kellie introduces fine dining to Pakenham with an inspired, punchy menu of chicken mousse lollipops and posh fried potato.
Read more
See all the winners
Time Out crowns the champions of Melbourne's restaurant scene, from Restaurant of the Year to Best Café.
Read more
With so many cheap eats options in Melbourne it's not hard to eat out without breaking the bank. Save up to go to Melbourne's best restaurants and check out these cheap eats joints.
Read more