The best places to kiss in Melbourne
This city's full of nooks and crannies, so lock lips and make the most of them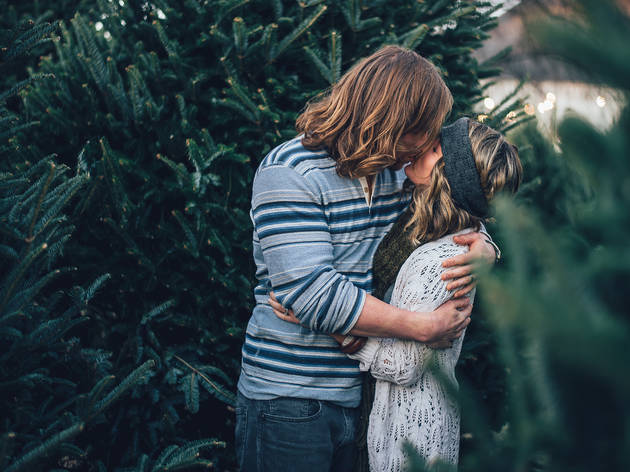 While there's no Eiffel Tower, Melbourne is actually full of spots to land an unforgettable kiss. If you and your honey are looking for a fun place to lock lips, here's 13 places across Melbourne that'll turn your cheeky pash into a rom-com worthy scene.
Loved up? Bring your partner to one of these date-night venues or read more Melbourne date ideas.
Where to have a pash in Melbourne
Tangled in the velvet curtains on stage.
Under the stained glass ceiling (very '90s rom-com).
Don't scare the fish away or you'll cop a rod.
As the wind whips away your sweet nothings.
Nestled in a private booth within the art nouveau Curtin House.
Behind the sheds at the end of the line.
Pressed up against a radiator, late at night, to the strains of a metal covers band.
For the steamy, war-time pash.
Perched atop the Dandenong Ranges, with the city lights twinkling below.
In the flight lounge of the gloriously elegant DC-3 airplane.
On a rug at sunset. Think cheese, crackers, olives... tongues.
Things to do, Expos and conventions
Under the mist of the beautiful old fountain (bonus: it should disguise any spittle spray).
No one to kiss? Start here
In the age of hook-up apps, it's easy to forget about the art of the pick-up. We've provided the list of places where you're most likely to get lucky – the rest is up to you.