The best date-night restaurants in Melbourne
Our favourite places for frocking up and impressing someone's pants off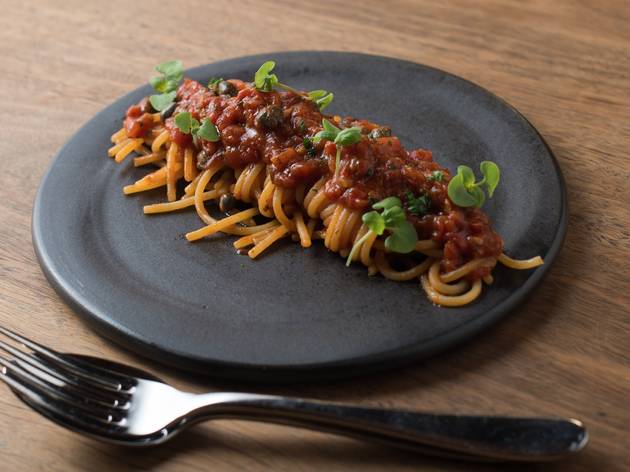 "You choose the place," is a phrase that hardly anyone wants to hear when it comes to arranging the perfect date (the pressure!) – unless you're armed with a fail-proof list of romantic spots. You can't go wrong at any of these restaurants (unless you can't afford the more expensive ones: check the menu first!). Good luck, daters.
Melbourne is a city never short of romantic locales; check out our list of the best places for Tinder dates, or if the mood takes you, the most romantic hotels.
Super fancy
You may be taking your date to the casino, but it's everything you won't expect. Exceptional cocktails, carefully prepared hand-made pasta and ridiculously fresh seafood is guarnateed to romance the harshest of critics.
It always pays to book ahead if you're going to impress sky-high. If you can't drop that much cash on dinner, you can also hit up Lui Bar next door for a cocktail at sundown over some very smart snacks.
This is the restaurant anniversaries are made for. You'll be receiving some of the tightest service served alongside an impressive winelist and a modern interpertation of Australian cusine by an internationally celebrated Kiwi chef who we've adopted as our own. It's fine dining without the stiff service.
Fancy a drink after dinner?
Melbourne's bar scene continues to be the envy of the nation, and our late-night credentials only get stronger with every new opening. Here is Melbourne viewed through the bottom of a glass: from its world-beating cocktail lounges to its down-and-divey saloons.