The best date-night restaurants in Melbourne
Our favourite places for frocking up and impressing someone's pants off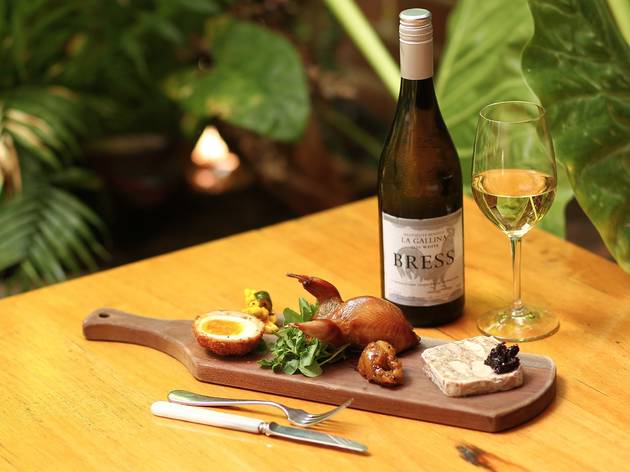 "You choose the place!" is a phrase that hardly anyone wants to hear when it comes to arranging the perfect date (the pressure!) – unless you're armed with a fail-proof list of romantic spots. You can't go wrong at any of these restaurants (unless you can't afford the more expensive ones: check the menu first!). Good luck, daters.
Melbourne is a city never short of romantic locales; check out our list of the best places for Tinder dates, or if the mood takes you, the most romantic hotels.
2
There are still a few tables left in the restaurant at the top of the Rialto, but if you can't drop that much cash on dinner, you should at least hit up Lui Bar next door for a sky high cocktail at sundown.
Read more
1
Mod-Oz in an Art Deco diner. This is the hottest piece of eating action north of Fitzroy if you like all things molecular.
Book now
Read more
4
Tiny, hidden, intimate; this 13-seater tempura bar in a side street of South Melbourne is our pick for dining without a circus around you.
Read more
3
Order a lamb chop, have a Prosecco, listen to Andrea Bocelli.
Read more
Fancy a drink after dinner?
Time Out's editors tortured their brains (and destroyed their livers) to bring you this: the definitive guide to drinking in Melbourne.
Read more