The best pick-up bars in Melbourne
If you're looking to score a fumble in Melbourne it's not about who you know, but about where you go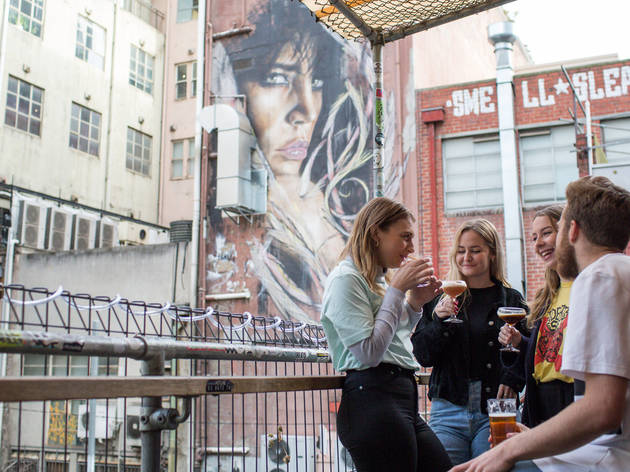 In the age of hook-up apps, it's easy to forget about the art of the pick-up. You know, the old school, talking-to-someone-at-a-bar thing we used to do before Tinder. We've provided the list of places where you're most likely to get lucky – the rest is up to you.
That said, if you have scored a Tinder date, suss him/her out at one of the best places for Tinder dates. Or, if you've done well enough on the first round and you're trying to impress, book a table to one of Melbourne's best restaurants.
The best spots for picking up
1
Hot dogs and cold beers are about as complicated as it gets at this low-key watering hole, which promises live music and a laidback crowd.
Read more
3
With a glitzy Champagne lounge, VIP booths, R'n'B nights and a rotating menu from hot Melbourne chefs, that Ms Collins sure likes to party.
Read more
5
This Chinese-accented temptress promises fine Espresso Martinis, Asian-inspired cocktails, and boozy bubble tea. Fun times.
Read more
6
Parasols at the ready: this rooftop retreat delivers a chichi garden-party vibe with jugs of cocktails and flirty staff.
Read more
7
Skip between the dance floor and the secluded booths in this multitasking marvel in Curtin House.
Read more
9
CBD office workers let loose in this subterranean den, home to craft beers, all-American moonshine, sangria, beer growlers and dancy DJ music.
Book now
Read more
When the evening has gone well...
To those who say that cheeky staycations aren't a good use of money – you're doing romance wrong. Booking a night in a luxe hotel is a rare and wonderful treat.
Read more