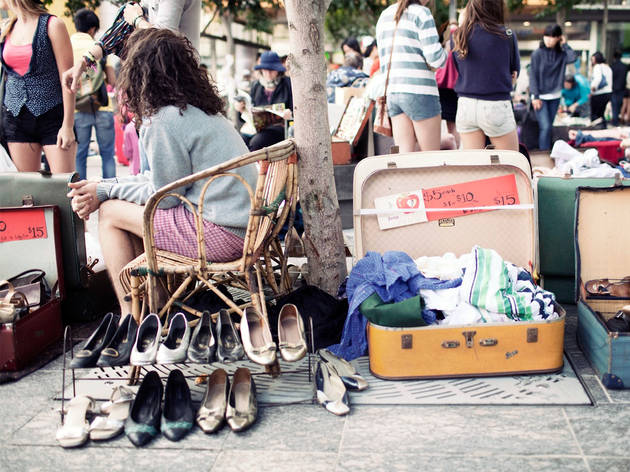 Melbourne's best markets: Clothes, books and bric-a-brac
Get your hands on fashion, junk, books, vinyl and all kind of bric-a-brac
Bricks-and-mortar stores are so last year, no? They might not have the same flash facades as the stores along Collins Street's "Paris end", but Melbourne's markets are a trove of great designer fashions, books and miscellaneous goodies.
From Footscray to Camberwell and everywhere in between, there's a market with exactly what you're looking for (and then some). Grab a tartan trolley on wheels – you're going to need it at these massive markets.
For more fashion and vintage shopping, check out our shopping guide to Melbourne or more of Melbourne's best markets.
More markets for your calendar
Melbourne's bazaars have got the goods, from farm-fresh produce to arts and crafts, and there's one happening near you.