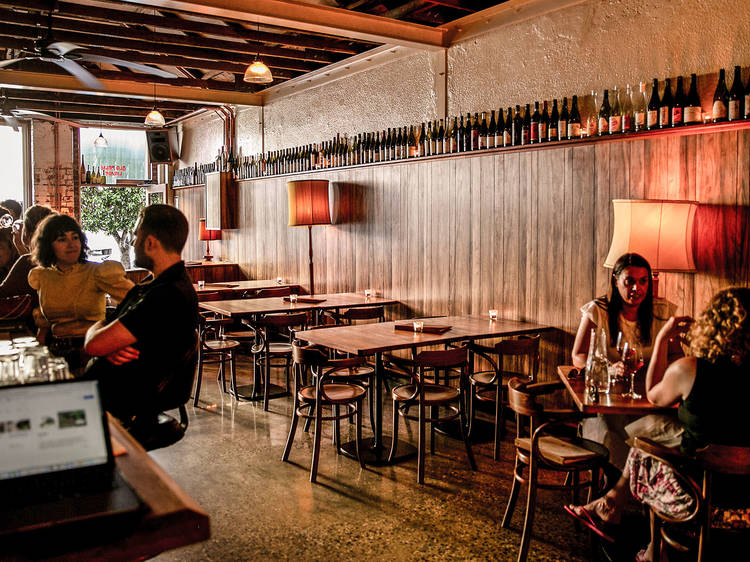 Photograph: Parker Blain
What is open now in Victoria
Museums Victoria
Melbourne Museum, Scienceworks, the Immigration Museum and IMAX have reopened to the public.
The State Library of Victoria
The State Library reopens to the public from November 19 but you will need to book a morning or afternoon spot in advance, or rock up and hope for the best.
Melbourne Aquarium
Sea Life Melbourne Aquarium has reopened to the public and you can still head inside for an underwater dining experience.
Gyms
Gyms can open to up to the public from November 9. There will be limits on how many patrons can be inside so check with your local gym for clarification.
Tourist accommodation, caravan parks and campgrounds
Overnight stays can return from November 9. Read more about the rules here.
Cinemas
Melbourne cinemas can reopen from November 9. Check with your local about sessions and density requirements.
Dine-in for restaurants, cafés and bars
Cafés, restaurants and pubs are able to reopen their doors to with strict patron limits. Here's where you should book.
Melbourne Zoo, Werribee Open Range Zoo and Healesville Sanctuary have reopened, with Melbourne and Werribee open late until 8pm on Fridays, Saturdays and Sundays. More information here.
Beauty salons, tattoo parlours and spas
Beauty therapy, spray tanning, waxing, nail salons, spas, tattoo parlours and massage parlours can reopen from October 28, as long as face masks can be worn.
Melbourne's three drive-in cinema complexes – Coburg Drive-In, Lunar Drive-in and Dromana 3 Drive-in – have reopened. Contact the venues directly for more information and to buy tickets.
Outdoor and indoor swimming pools
Swimming pools can reopen with thorough safety and hygiene requirements in place. Check with your local pool for open times.
Non-food and drink market stalls
Previously, only food and drink market stalls were allowed to operate at venues such as Queen Victoria Market. Now, other stalls selling clothing, bric-a-brac and more can reopen.
Playgrounds, skate parks and outdoor gyms
The tape has been taken off outdoor play spaces and outdoor exercise equipment across Victoria. You must still maintain 1.5 metres from others and not gather in groups larger than ten people. Check with the relevant council if you're uncertain whether a space is open.
The Royal Botanic Gardens in both Melbourne's CBD and Cranbourne have reopened. Although there are no tours or events taking place, you are allowed to wander around the gardens.
You can now relax at the beach, have a picnic or play non-contact sports at beaches across Melbourne and greater Victoria. Remember to keep at least 1.5 metres between yourself and other people at all times.