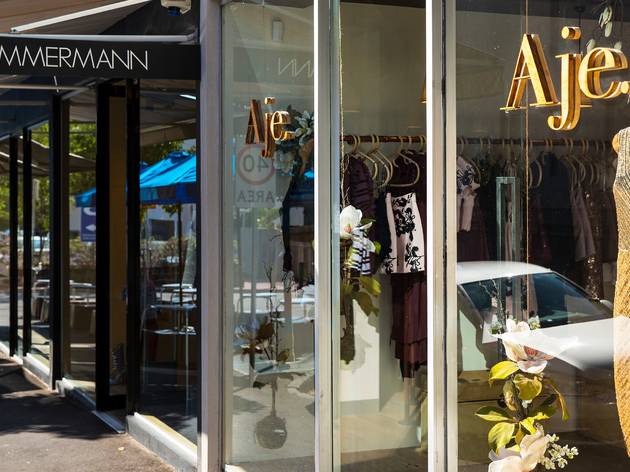 A local's guide to South Yarra
The best restaurants, bars, shops and events to check out across the suburb of South Yarra
South Yarra is on the land of the Wurundjeri tribe of the Kulin nation. It became a retreat for the wealthy from Melbourne town during the 1840s and is now a densely populated part of Melbourne, filled with shops, restaurants, clubs and bars.
What's South Yarra known for?
They say you can see the shiny baubles and shop lights of South Yarra from space. If you're planning a hit-and-run retail day, this is your zone of choice. The extensive retail precinct includes everything from designer shops to quirky, offbeat fashions. Restaurants and bars skew trendy and sometimes pricey, but there are plenty of more affordable options if you know where to look. There are two cinemas, just a few blocks apart, the mainstream Village Cinema at Jam Factory and the more indie Palace Como.
Despite its name Prahran Market is actually in South Yarra, supplying residents throughout the southeastern suburbs with fresh food and veg, smallgoods, cheeses, fresh pasta, dairy goods and premade meals. On market days, a food court is set up in the courtyard, including a van selling mussels and seafood chowder.
Jump to a section:
Why do the locals love it?
We talked to Melissa Glentis, who owns Dilly Daly café on Chapel Street, about why she loves the area.
"I have always loved South Yarra, I grew up on Chapel Street, pretty much," she says. "My family had businesses on Chapel Street back in the early '90s and 2000s. I love the diversity, that it has so much to offer you. Your dining, your bar experiences, your retail experiences – it's not your usual shopping mall that has your big brands.
"South Yarra is such a young, vibrant area. It's got such a cool vibe about it. Prahran is a massive foodie hub right now, and it's starting to feed into South Yarra. South Yarra will definitely become this really beautiful hub, and I'm excited to see where it goes in the next two to five years."
How do I get to South Yarra?
South Yarra train station is an easy entry point to the suburb, or the 78, 72 or 58 tram will get you there.
What's nearby?
Prahran is just to the south, and shopping super street Chapel Street stretches between the two. Richmond a short tram or train ride north, and South Yarra borders the gorgeous Royal Botanic Gardens. It's also a hop, skip and a jump from the city.
Map of South Yarra
If you only do one thing
Spend an afternoon nosing through the boutiques of Chapel Street if shopping's your thing. If a different kind of shopping is more your jam, get amongst the, well, jams and other delightful treats at Prahran Market.
Check out what's nearby
Support your local neighbourhood with our selection of area guides around Melbourne.