The ultimate Melbourne scavenger hunt
Think you know everything there is about Melbourne? We've set out a scavenger hunt across the city to help you find some hidden gems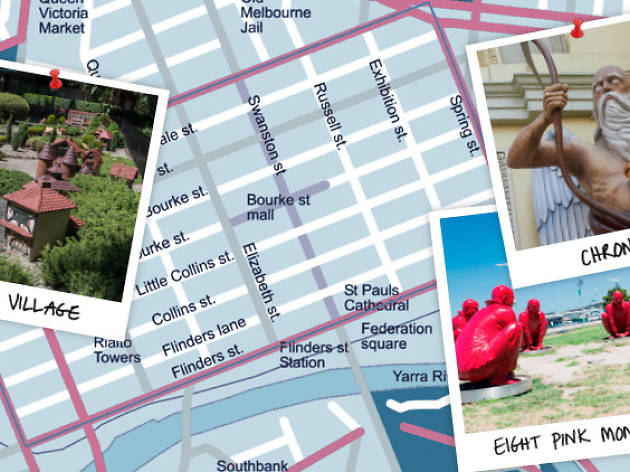 Think you know Melbourne? Head out on this city-wide search for hidden artworks, historical treasures and secret corners and see your hometown in a whole new light.
While you're out searching, try and find some of Melbourne's best laneways and hidden bars.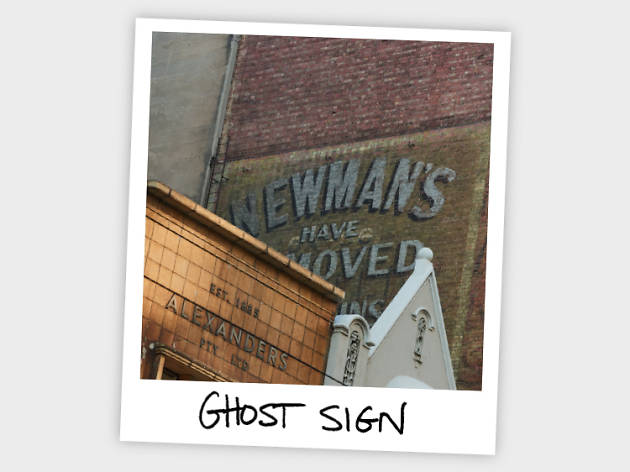 Ghost signs
Melbourne is packed with 'ghost signs' – handpainted signs on brick walls advertising shops that no longer exist. Elizabeth St.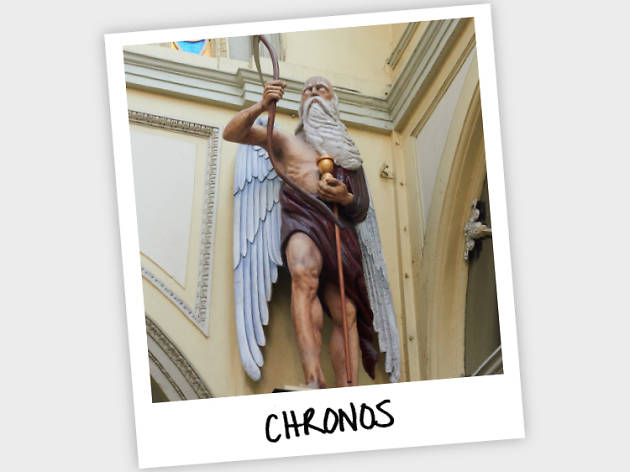 Father Time
The historic Royal Arcade is well-known for its grand clock, installed in 1892. But if you head towards the northern entrance and look up, you'll find someone else: Chronos, the Greek mythological character. 335 Bourke St.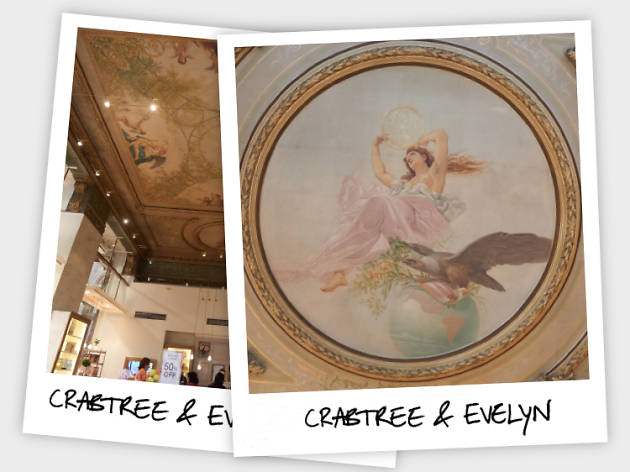 A celestial secret
See the golden circle this woman is holding? Look carefully, and you'll see that it encloses the Singer sewing machine logo. This mural on the Crabtree and Evelyn ceiling is from the original Singer store, which opened in 1902. 282 Collins St.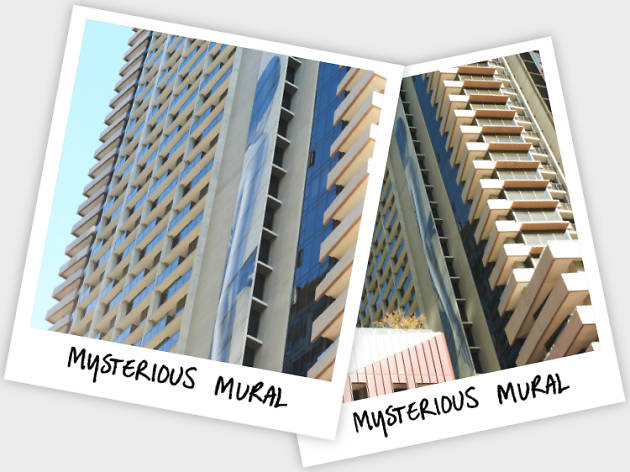 A mysterious mural
She is one of the latest (and largest) commissions from Melbourne-based street art agency Juddy Roller. View from the corner of Lonsdale/King sts.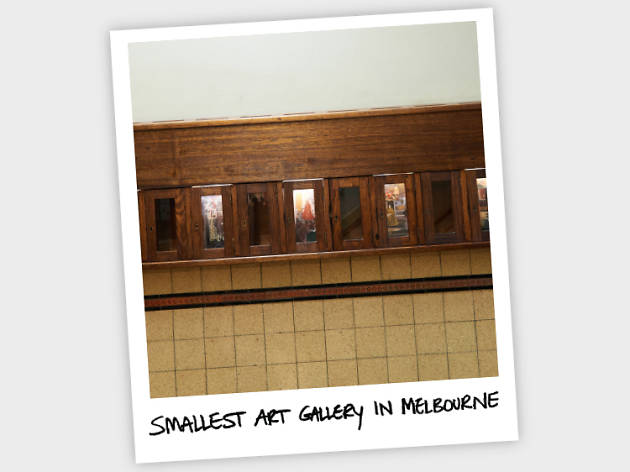 The smallest art gallery in Melbourne
Head up a narrow staircase off Flinders Lane and you'll find a series of restored mailboxes, each filled with a pint-sized piece of art. 141-143 Flinders Lane.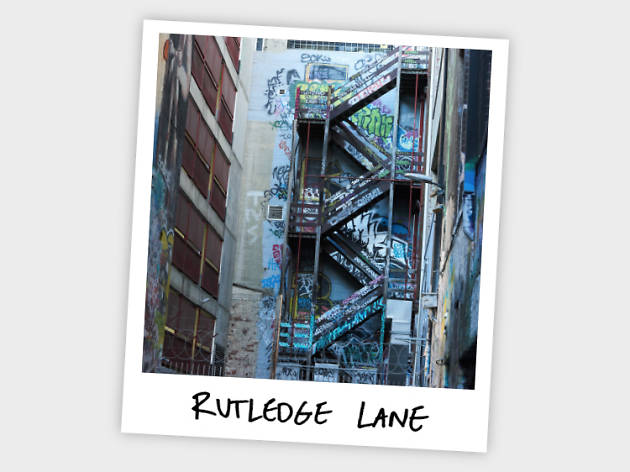 A graffiti-covered staircase
You can't climb this spooky outdoor staircase, but you can find it if you visit Hosier Lane, then look for Rutledge Lane – Hosier's smaller, creepier sister.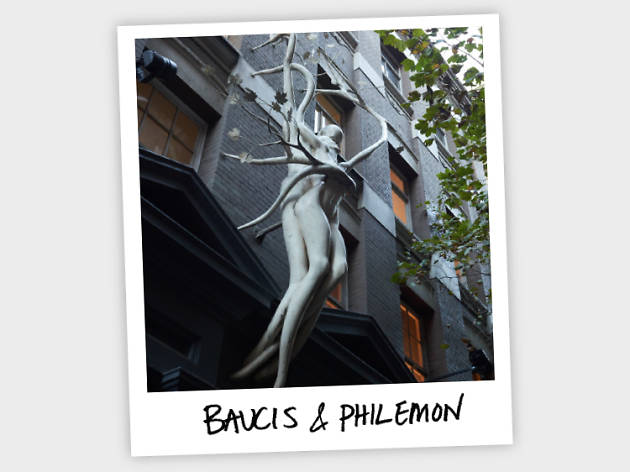 A saucy sculpture
Are those white tree branches growing out of that building on Drewery Lane? 9-3 Drewery Lane.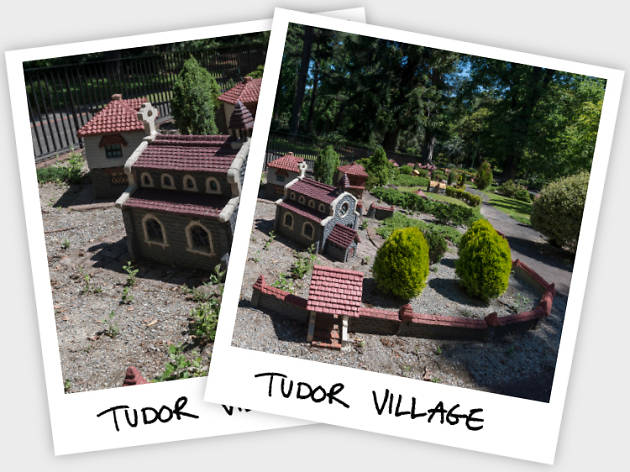 A tiny Tudor village
These mini concrete houses were given to the City of Melbourne in 1948 by a 77-year-old London pensioner to thank Melbourne for sending food to Britain during the Second World War. Fitzroy Gardens, Wellington Parade, East Melbourne.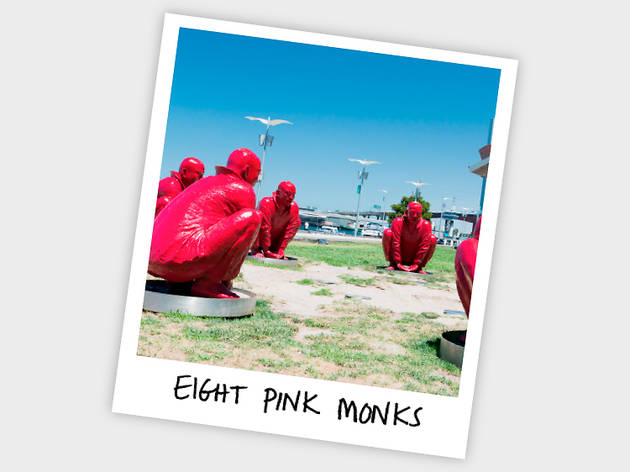 Eight pink monks
If you don't head to Docklands very often, you might be surprised to find eight pink life-sized men crouching at NewQuay Promenade. They were created by Beijing artist Wang Shugang.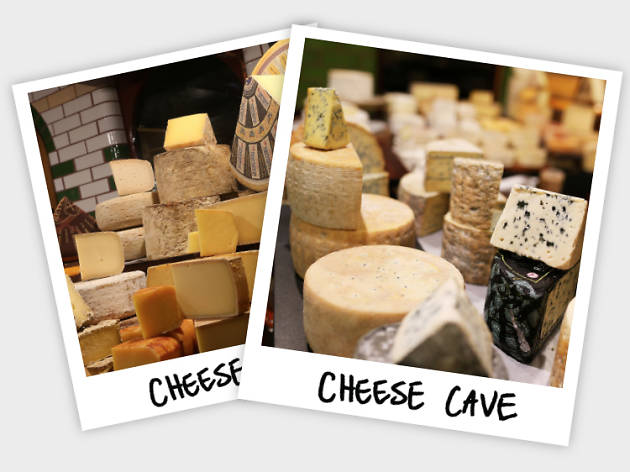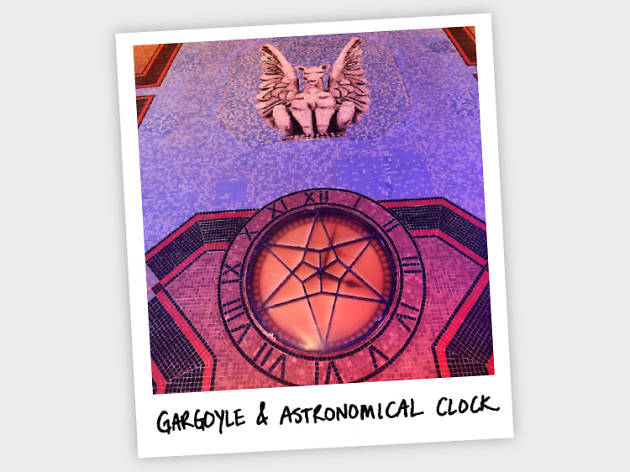 A gargoyle and astronomical clock
Tick off our Melbourne bucket list
Take a look at our ultimate bucket list: 50 fun things to do in Melbourne, plus what makes the city great, from the food to the festivals and everything in between.