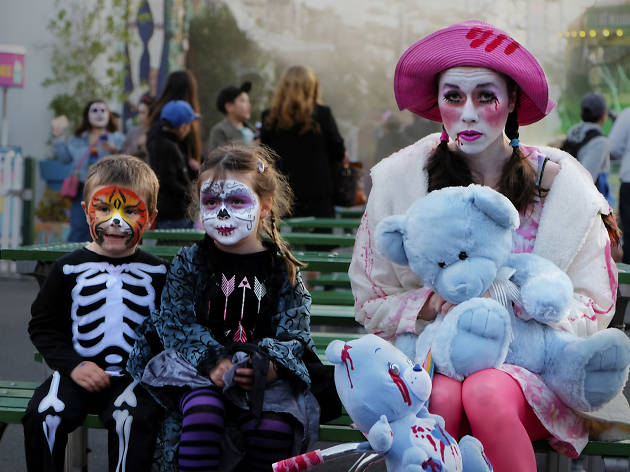 How to celebrate Halloween in Melbourne
Have the pants scared off you this October 31 at some of Melbourne's spookiest events
Boo! The spookiest time of the year is coming up fast, and you don't have to put on a mask and go door to door begging your neighbours for lollies to have fun (though feel free to do that, we won't stop you). Celebrate Halloween in Melbourne this year with a spine-chilling list of events, mini festivals, movie screenings and pop-ups.
Left your costume until the last minute? We know the best costume shops in town to get you looking spooky in no time. Or for something different, book in for a ghost tour and the chance to maybe meet a spook for real!
Halloween events in Melbourne
Find the perfect outfit
Whether you're prepping for Halloween or a fancy dress party, these shops have the costumes to transform your look.
Go hunting for ghosts
Get aquainted with the city's spirits with a hair-raising ghost tour.
Escape in time...or not
Escape rooms have popped up all over Melbourne, each revolving around a different theme – and all manner of phobias. Time Out took the challenge of visiting six rooms all over the city.