Drinks Service Award: Time Out Food Awards 2016
For innovative beverage offerings that take restaurant meals to another level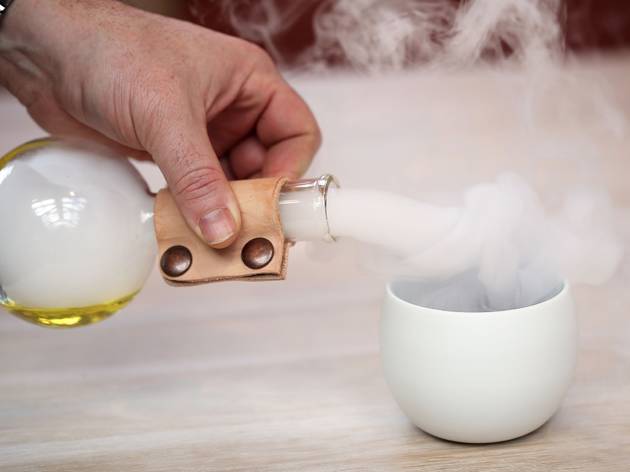 The bar at Lûmé, and its manager Nick Tesar, are among the very best in Australia, full stop. The level of creativity, the use of incredible techniques and left-field ingredients, the beautiful presentations and above all the imminently enjoyable flavours are second to none. The 'Postcard' cocktail with rum and wattle seed smells like an old hayloft and tastes like biscuits and honey, presented in a Champagne flute topped with permanent bubbles. But, so much more than cocktails, every aspect of the drinks service is on point.
The outstanding wine list includes beautiful fortified wines, sakés and local vermouths. The spirits offering looks under every rock to find rare gems like agricole rum, mezcal, whisky from India, Western Australian gin and some of the rarest American whiskey in production. If you're sitting down to dinner, you'll want to do the matched drinks, too. Your Jerusalem artichoke bread with smoked eel butter and honey comes with a special bottling of unfiltered Maidenii vermouth, the intense wormwood grabbing the deep earthiness of the artichoke and tossing it headlong into the stratosphere. A starter of a corn taco might be served with Boon's Mariage Geuze, a sour, salty beer that's then metamorphosed with the addition of house-made liqueur into a cherry lambic to match the next course. Mind blown.
We also love...
It's not often a restaurant offers cocktails designed by the Heston of the Bar: Tony Conigliaro of London's 69 Colebrook Row. His wild molecular creations are as delicious as they are creative.
Read more
Pretty Mama blurs the line between casual restaurant and bar. Try any of their tasty tropical treats like a 'Grapefruit' over crushed ice with falernum or 'Passionfruit' with condensed milk.
Read more
The Marrow offers a Western interpretation of yum cha and drinks you won't see elsewhere. 'G & Tea' replaces tonic water with house kombucha for a vinegar zing; beers are craft; and the short wine list includes crackers.
Read more
See all the winners
Time Out crowns the champions of Melbourne's restaurant scene, from Restaurant of the Year to Best Café.
Read more
With so many cheap eats options in Melbourne it's not hard to eat out without breaking the bank. Save up to go to Melbourne's best restaurants and check out these cheap eats joints.
Read more