The best Halloween events for kids in NYC
Trick or treat! These are the stellar Halloween events for kids you won't want to miss.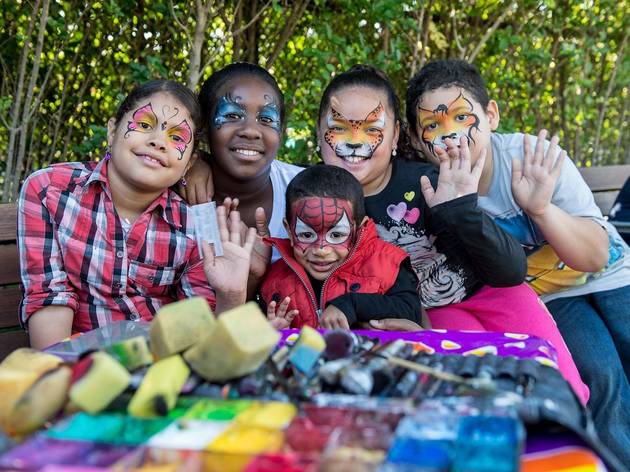 RECOMMENDED: Guide to Halloween for kids in NYC
These cool Halloween events for kids can't be missed! You'll find fun stuff like harvest festivals, pumpkin-picking opportunities, Halloween costume contests, Halloween parades and more to keep your littles entertained. Many of these spooktacular kids' events also offer fun trick-or-treating opportunities too, so bring your costume A-game! Need quick costume inspo? Check out our Halloween face paint ideas, and check back to see more Halloween evens as we add them throughout the season!
Halloween events for kids
41
Maine's Frogtown Mountain Puppeteers use their hand-crafted puppets to spin Washington Irving's classic spooky tale into a comedic, child-friendly yarn, wherein schoolteacher Ichabod Crane helps the Headless Horseman find a new head. Ages 2 and up.
Read more
42
Symphony Space's Just Kidding Halloween-themed performance series introduces a less-creepy version of Washington Irving's chilling classic even the little ones will enjoy. The comedic adaptation follows schoolteacher Ichabod Crane as he helps the Headless Horseman on his quest for an upper body makeover. The nationally touring production makes its stop in town with 20 hand-crafted mouth and rod puppets and a wizardry of shadow puppetry. All ages.
Read more