Art
Art galleries, exhibitions and reviews of the latest and best art in New York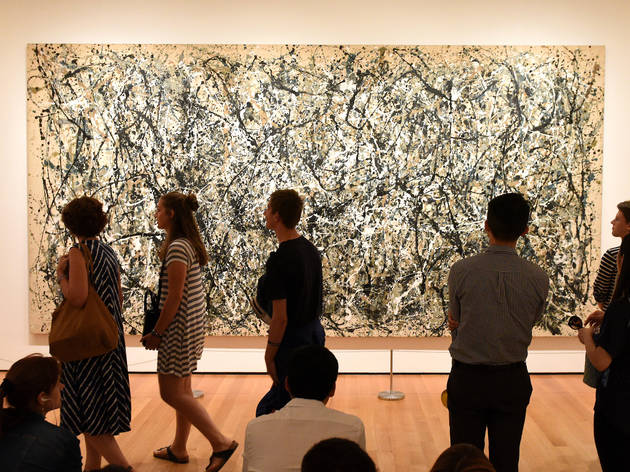 MoMA is offering free online art courses you can take from home
It will probably be a while before your next visit to the Museum of Modern Art—though you can still take a podcast tour of the collection or visit it online. But now that you have some down time, you might want to take things to another level and up your art game. As it happens, the Museum of Modern Art makes it easy through its free Massive Open Online Courses (MOOCs) on Coursera. Thanks to these offerings, you'll be able to hear directly from curators, artists and designers, and take a closer look at the works featured in MoMA's collection and exhibitions. You can enroll in the program anytime and complete it at your own pace. So what can you expect? A lot of cool stuff, actually, and to you give some idea, we've listed a few examples below. You can register for all of the offerings now at Cousera.  What Is Contemporary Art? Good question, and one that will likely get answered by exploring more than 70 works of art made between 1980 and the present. Modern Art & Ideas MoMA digs into its collection to examine some of the major themes that have occupied artists and designers over the last 100 years or so. Seeing Through Photographs Artist and curators weigh in on how photography has been used throughout its history, and the impact it's made on culture as a result. Fashion as Design What we wear, why we wear it, how it's made, and what it means is the focus of this look at fashion and its crucial role in defining the look of historical periods, including our own.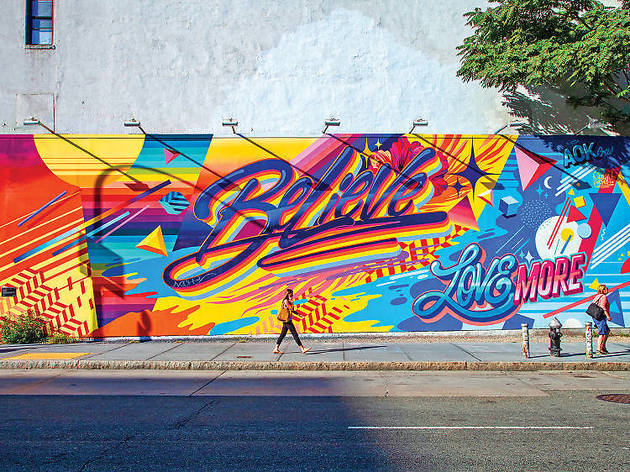 You can now take a virtual tour of NYC's best street art
Though shuttered by the coronavirus pandemic, many of New York's museums and galleries are allowing viewers to commune with art through virtual tours and web-only viewing rooms. But what if street art is more your thing? As it happens, you're covered there, too, thanks to Google Arts & Culture, which offers an online experience called 9 Amazing Street Art Murals in New York, featuring work by the genre's heaviest hitters. The tour utilizes Google street view to take you to see NYC's most vivid murals with a full 360-degree line of sight. Prolific Brazilian street artist Eduardo Kobra, for instance, is represented by three murals: A double portrait of Frida Kahlo and Diego Rivera in Crown Heights; another in Bushwick pairing Andy Warhol and Jean-Michel Basquiat wearing boxing gloves; and a rendering of David Bowie as Ziggy Stardust, which climbs up the side of a condo tower in Jersey City. Photograph: Ali Garber A street art tour wouldn't be complete without Banksy, and his Hammer Boy on the Upper West Side (a spray-painted silhouette of a kid wielding a sledgehammer against an actual FDNY standpipe) is here, as is Keith Haring's famous Crack Is Wack mural at Harlem River Drive and 128th Street. Other notable street art destinations include the Big Pun Memorial Mural by Tats Cru in the Bronx, the Bowery Graffiti Wall on Houston Street, Freeman's Alley on the Lower East Side and the Graffiti Hall of Fame in Harlem. So if you're jonesing for street art murals, look no further.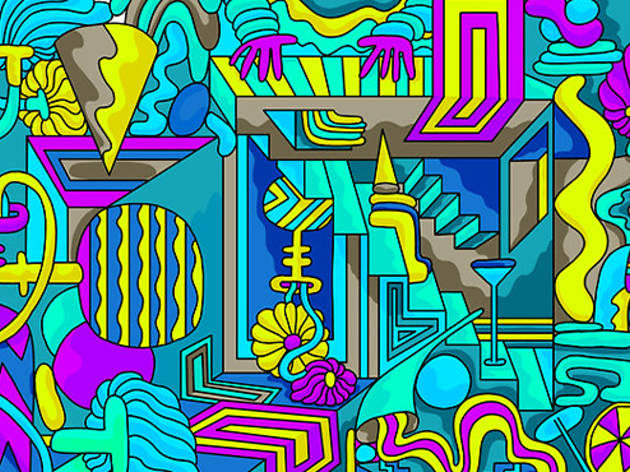 These NYC-based artists are making free digital coloring books
The golden age of adult coloring books is here, and right now especially, folks need to put colored pencils or crayons to paper and focus on something playful. Even if you're a pretty subpar artist, the act of scribbling inside the lines here is a triumph in and of itself. Coloring allows you to mindfully engage enough with one task to occupy your mind, without feeling anxious that you have to be productive while cooped up inside your apartment. Incredible NYC illustrators have taken their doodling and artistic abilities to create digital coloring books ready to download and print at home, so you can decompress while adding some color to your life. Emmy-award winning animator and artist Mike Perry  Fans of Comedy Central's Broad City should be familiar with Mike Perry's psychedelic work. For the uninitiated, his vital animated illustrations for the show are found at the beginning of each episode, setting the scene for what you're about to watch. Perry created a 150-page coloring book in 2017 filled with his hand-drawn animations inspired by the show. It allows you to feel like you're a part of Abbi and llana's crazy world and color it into 2-D. Beyond Broad City, Perry's years of art can be found inside studios from NYC to LA, and even as murals in the community. Now, while self-isolating, the Brooklyn-based artist has given the gift of more drawings for us to color, this time inspired by his personal life, free for download here. There are 70 whole pages in the PDF. Mike Pe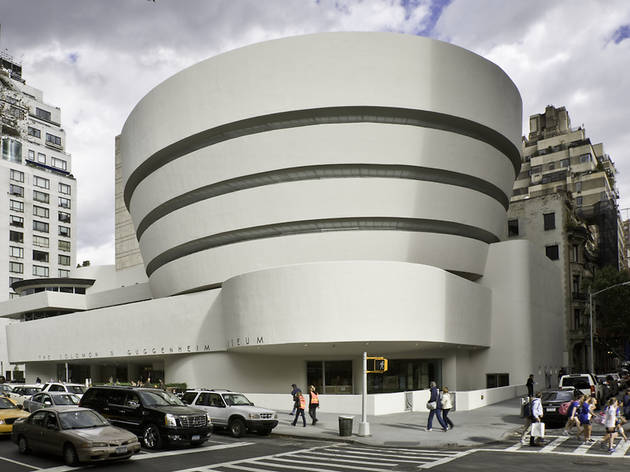 Take a trip to your favorite NYC museums with these virtual tours
Coronavirus has NYC practically on lock down with closures of Broadway theaters, bars, restaurants and museums. While you can still get take out and even cocktails to go (hooray!), no one has quite figured out how to eat or drink digitally at your favorite restaurants. That's not a problem for several of NYC's major museums, however, that are all offering virtual tours through their collections and exhibitions—all for free and all from the comfort of your couch. Available in partnership with Google Arts & Culture, the tours feature images from various collections and, in some cases, walkabouts through parts of the museum via street view. So if you're getting tired of Netflix, and want to try something more culturally enriching, here are some of the online experiences you should definitely check out. The Metropolitan Museum Of Art Some 200,770 objects covering 5,000 years of art history await you at The Met online, which lets you browse the entire collection, and visit online exhibits like, "The Art of Music through Time," which includes audio of the curators weighing in on the historical instruments on display. There are also street view tours of various galleries at the Met and the Met Breuer. Museum of Modern Art (MoMA) Vincent van Gogh's The Starry Night, Paul Cézanne's Still Life with Apples and Henri Rousseau's The Sleeping Gypsy are just some of the 129 modern masterpieces from the Museum of Modern Art that you'll find on Google Arts & Culture, along with online exhibit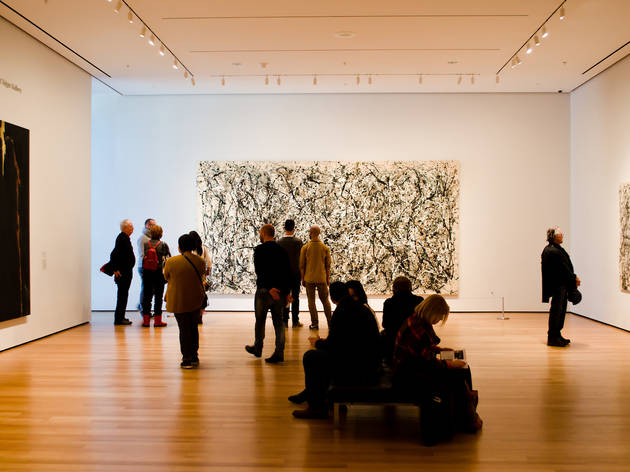 Take a podcast tour through MoMA's highlights with Abbi Jacobson
Since the city went into lockdown because of the pandemic, Gotham's major museums have moved online to share their exhibitions and holdings with New Yorkers sheltering in place. These web experiences offer much-needed diversions in troubled times, and that's doubly true of "A Piece of Work," a podcast tour of collection highlights at the Museum of Modern Art hosted by comedian and actor Abbi Jacobson. Promising "everything you wanted to know about modern and contemporary art but were afraid to ask," "A Piece of Work" is co-produced by WNYC and features the Broad City and Disenchantment star as she ponders the meaning of contemporary art, often in the company of famous friends. In one segment, Jacobson discusses the in-and-outs of performance art with RuPaul, who allows that she likes anything with naked people and fat butts in it. This leads to a discussion of Sir Mix-A-Lot before segueing into a conversation about Carolee Schneemann's classic art performance, Meat Joy. In another episode, Jacobson's Broad City co-star Hannibal Buress joins her for an encounter with Marcel Duchamp's iconic, ur-conceptual artwork, Bicycle Wheel, which consists of the eponymous object mounted onto a wooden stool. Buress's reaction is to label the piece "so Williamsburg," while also pleading to spin it. You may wonder what qualifies Jacobson as an art connoisseur, but in fact she went to art school and makes art. And while her guest sometimes sound like they're poking fun of what they see, Jaco
What's on view at NYC museums
Current art exhibition reviews