The best fancy restaurants in NYC
Step into the best fancy restaurants in New York for a little glitz, a little glamor and some great grub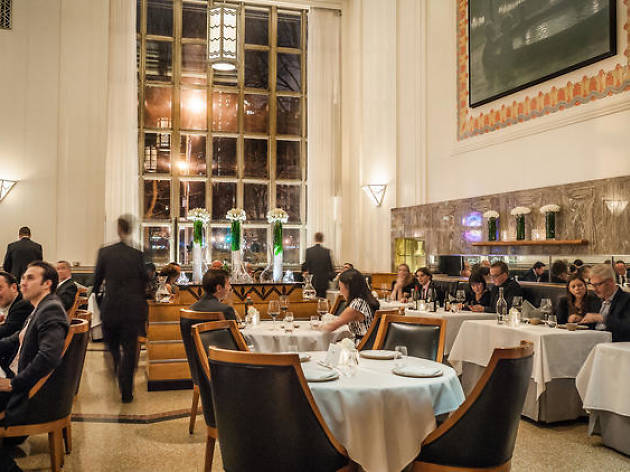 Best fancy restaurants in NYC
Are you a vegetarian in NYC?
New York's best vegan and vegetarian restaurants, cafés and bakeries offer top-quality meat-free dishes
Sponsored listing
Zen Yai Noodle & Coffee
If long slurpable noodles are what you're after, this restaurant in the East Village can satisfy your appetite. The thing to order here is the pho, which comes in both the classic beef broth version with rare eye round, tendon, braised shank and oxtail ($14) and a vegan alternative with vegetable stock and tofu ($8). The menu also includes vermicelli noodle salad with pork spring rolls ($8), stir-fried glass noodles with assorted vegetables ($7.95), crispy pork belly rice bowls ($8.50) and pineapple curry with jasmine rice ($8.50). Order a few sides of lemongrass soup with shrimp or chicken ($4.95), kimchi fries ($5) and shrimp summer rolls ($5.50) to round out the meal.
Venue says: "Hungry? We use only the best ingredients that keep customers coming back time and again."