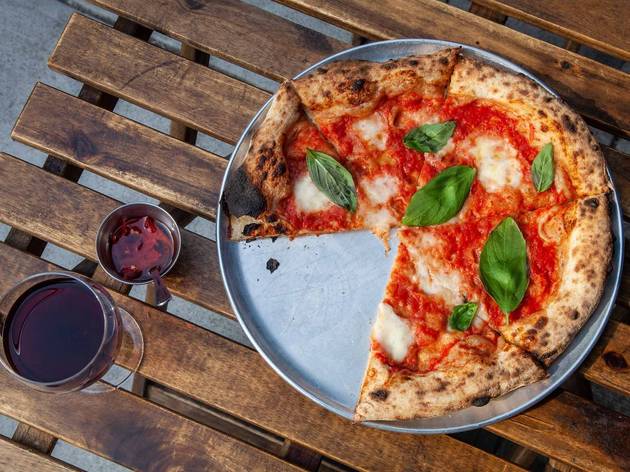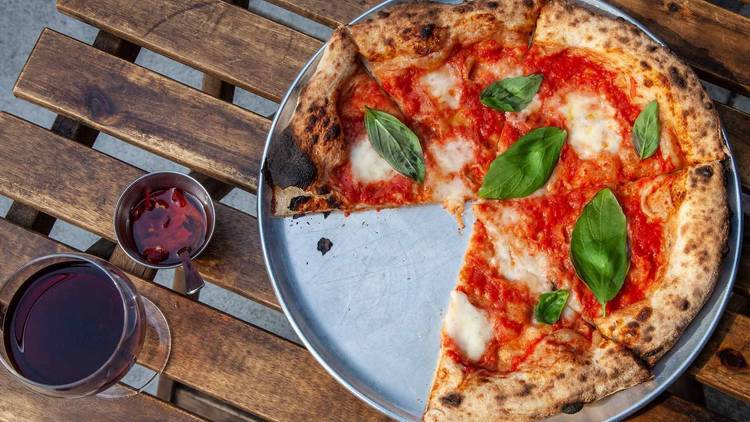 The absolute best pizza in NYC
The best pizza in NYC as tasted by Time Out experts—from dollar slices to pies piled with mile-high toppings
In New York, the pizza's so good that even the dollar slices are excellent. But with so many options, it's difficult to know which pie shop is worth the trek. We put together our most comprehensive guide to slices across the five boroughs, whether you're looking for a classic cheap eats slice from a pizza delivery, a saucy stop at one of the city's time-honored mom and pop shops, or a high-brow option from one of New York's best Italian restaurants. Now more than ever, pizza in New York is experimental and accommodating to all kinds of dietary restrictions (hello, gluten free pizza!), while many of the old-fashioned spots have kept the same charm as ever.
RECOMMENDED: Full guide to the best restaurants in NYC
A pizzeria we love so much that we welcomed them into Time Out Market
There's nothing that says "I love NY" more than eating a classic slice of New York pizza in view of the Brooklyn Bridge. And who better to provide that perfect pie than the first name in pizza, Patsy Grimaldi? Now, that's amore. We're damn proud to have him playing pizzaiolo at Juliana's in Time Out Market.