The definitive ranking of the best pizza in New York City
On the hunt for the best slice? We sent a pizza expert across the five boroughs to find New York's best slices and pies.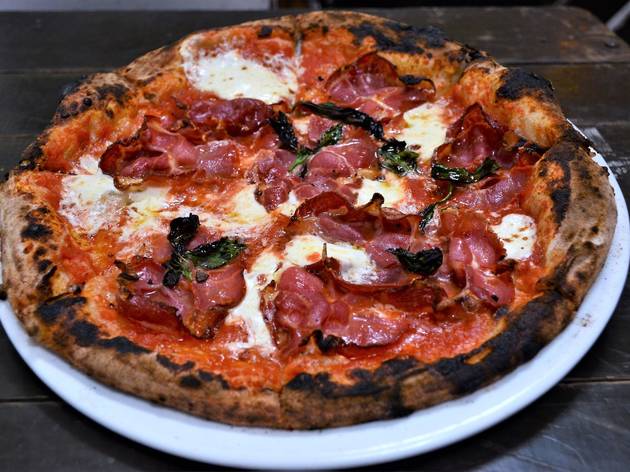 We are fortunate we live in a city where the pizza is so good, even the dollar slices aren't half bad. Think of all the good pizza we eat in a given year. Yes, even the vegan and deep-dish varieties. Now think about all the good pizza we don't! It's tragic. Among the best pizza in the world, most of it resides within our five boroughs. Whether you want to avoid long lines, be in the know about the next big thing, or give a new shot to an overlooked favorite of yesteryear, here is the best New York pizza you haven't had (yet).
RECOMMENDED: Full guide to the best restaurants in NYC
Sponsored listing
Located just off Central Park at Madison Ave and 73rd Street, Via Quadronno has a menu extensive enough to interest both tourists and locals. In the morning, you might pop by for one of the adorably decorated lattes ($5) and a chocolate croissant ($4). Around midday, the wide variety of paninis—ham, brie, fontina and pate ($13) and prosciutto, shrimp, mozzarella and pink sauce ($13.50) are just two of the options—or a fresh caprese salad ($18.50) might tempt you. For dinner, there's everything from filet mignon carpaccio ($25) to spaghetti carbonara ($25.50) to veal medallions in white wine sauce ($38.50) to choose from. No matter the meal, you might want to save some room for the tiramisu ($10.50) or a few macarons ($2.50 each)—you know, just in case.
Venue says You may have seen us on Martha Stewart TV and Gossip Girl! Famous for our Milan-style cappuccinos and Paninis, celebrities love them too.