Foods you didn't know were invented in NYC
These culinary delights prove New Yorkers aren't just good at eating new foods—they're good at inventing them!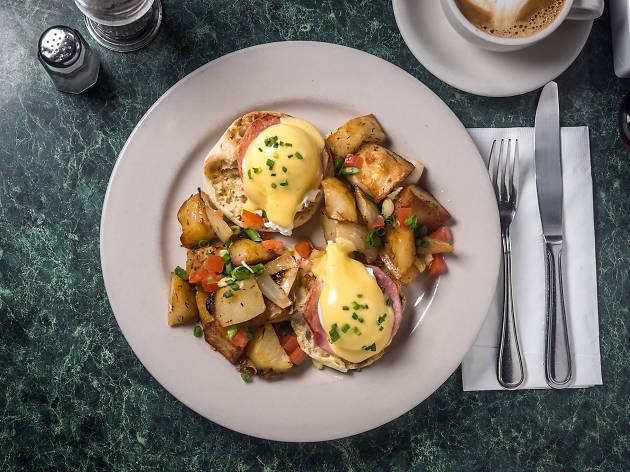 You probably knew that the Cronut was created here in NYC, but you might be surprised to learn about a few edible inventions that hail from Gotham well before the age of social media–induced food frenzies. And, because we know that just reading about food will make you hungry, we've included the best places to find each one. From Italian restaurants' classics to staples of the best brunch in NYC to the universally beloved best desserts, these foods are the products of different influences but never fail to bring people together. And knowing the backstories will help you appreciate the foods invented here in NYC that now and forever taste like home.
RECOMMENDED: Full guide to best restaurants in NYC
Foods you didn't know were invented in NYC
Want to learn more about NYC?
They're not all just numbers—these interesting street names in NYC have very interesting backstories
Read more