Things to do on a Sunday in New York
Have fun like there's no tomorrow with the best things to do on a Sunday in New York including events, brunch and more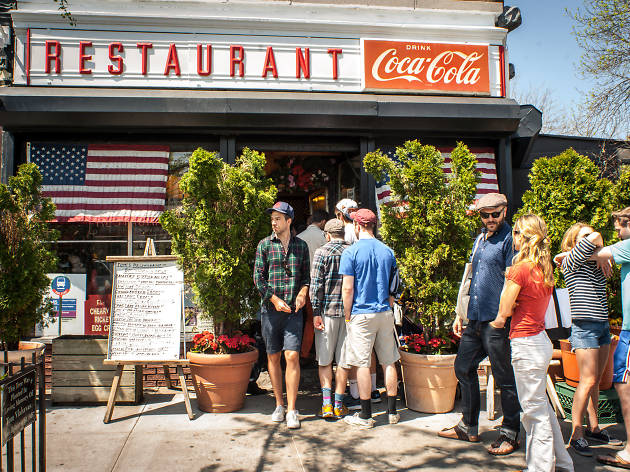 Forget about work in the morning: you've got too much partying to do today, so here are the best things to do on a Sunday in New York. Whether you're planning a day trip from NYC, looking for an awesome festival, or finally have the time to see some of the best museum exhibitions in NYC, we've got the rundown for your best Sunday Funday right here. And if you blew all your cash on Saturday, stick with our picks for the best free things to do in town.
RECOMMENDED: Full guide to things to do in NYC this weekend
Featured things to do this Sunday
Things to do, Quirky events
Tom and Betsy Salamon's unique adventure—part interactive theater, part scavenger hunt, part walking tour—draws participants into an amusing web of puzzles and intrigue. You can choose between the three-hour New York tour, which takes participants through various neighborhoods of lower Manhattan, or the two-hour Village tour, which travels through quirky Greenwich Village on Saturdays. Groups of as many as 11 are booked every half hour.
Things to do, Walks and tours
Discover the true stories behind the muses of some of the Met's most fabulous artworks, including nude models in ancient Greece, Venetian poets and courtesans, and the true identity of John Singer Sargent's Madame X.
Things to do, Exhibitions
Can you imagine how grim our world would be without the influence of Jim Henson? For those of us who learned comedy, whimsy and even literacy from Sesame Street and the Muppet franchise, Museum of Moving Image has provided the ultimate treat: a permanent exhibition featuring more than 47 Muppet and puppet characters; 27 screens of archival footage from The Dark Crystal, The Muppet Show, Fraggle Rock and beyond; and stories of how the great genius and his architects brought to life some of our favorite characters.
If you've ever clocked the amount of cute boys wearing tight Batgirl t-shirts on convention floors around the country, you'd know that every comic con was gay. But, luckily, NYC hosts one of the country's finest explicitly-queer affairs. Now in its fourth year, this epic assembly of queer fandom moves from Brooklyn to Manhattan for its biggest edition yet at Sheraton Times Square. The weekend lights up on Friday night with the Ignite party at Copacabana Club. Look out for drag and burlesque divas taking on your favorite pop culture characters, and be sure to show up in a cosplay look that makes you want to dance like Adam West's Batman. As for the convention, brace yourself for two packed days of panels, performances, costumes and enough merch to satisfy you for a full calendar year; along with signings and appearances by comics favorites like Kevin Wada, Jen Bartel and Kris Anka. Start planning your costumes now: It's not as easy as you think to make a patent leather catsuit!
In 2017, NYC enjoyed its first ever bubble tea festival in Times Square, with old fans and new converts slurping down endless varieties of the delicious tapioca drink. The festival was a hit, as you can imagine: Who doesn't love gummy boba balls, sweet tea and fabulously colorful straws? Now, in true 2018 fashion, the Taiwanese Collective is going pop-up with a three-day immersive fest held in Soho. Dig into Taiwan's signature drink among giant-size, Instagram-ready installations, including massive boba pearls, a bubble teal ball pool and a tea balloon. Of course, the tasting room beckons, and packs plenty of information on the drink's history from Taiwan to just about everywhere. In the lab, you can create your own tapioca experiment. Finally, you can load your cup with as many bobas as you'd like, and nobody can tell you it's in bad taste. The festival goes down at 107 Grand Street.
Music, Cabaret and standards
Pink is perhaps the modern pop diva whose songwriting and sensibility lend themselves most naturally to theatrical reinterpretation in a cabaret setting. Among the musical-theater lights spreading the sugar at this tribute show are Annie Golden, Jasmine Cephas Jones, Krysta Rodriguez, Christine Dwyer, Amy Spanger, Lauren Patten, Kerri George, Marcy Harriell, Morgan Reilly, Erica Swindell and Marjory Stoneman Douglas High School drama student Sawyer Garrity (who cowrote the song "Shine" in response to the 2018 mass shooting at her school). Benjamin Nissen produces and directs.
In the final edition of his musical stand-up show at Joe's Pub, brilliant Southern lunatic Sharp mashes up political horror, dark gay satire and the D'Angelo discography into a hysterical masterwork. Over his years at Joe's Pub, Sharp has undergone multiple throat surgeries, become a VIP on The Opposition with Jordan Klepper and forced audience members to recite Bebe Xahara Benet's "Jungle Kitty" as a new national anthem. Expect a true banger of a finale, with Blake Daniel, Sydnee Washington and Bowen Yang joining in on the insanity.
Arch DJ of gay clubland Frankie Sharp turns the Moxy's roof into a glitter-spackled paradise every Sunday at this wild rager, which features a-list queens and pop gems—like past performers Charli XCX, Aja, Aquaria and Brita Filter—and beloved pop jams blasting late into Monday morning.
Music, Cabaret and standards
Twin-brother saxophone players Peter and Will Anderson, masters of vintage jazz styles ranging from swing to hardbop, flip through four chapters of the Great American Songbook in this Symphony Space residency, devoting a week apiece to Irving Berlin (Aug 7–12), Jerome Kern (Aug 14–19), Hoagy Carmichael (Aug 21–26) and Jimmy Van Heusen (Aug 28–Sept 2). They are joined by vocalist Molly Ryan and four other musicans.
Things to do on any Sunday
Popular things to do this Sunday
Free things to do this Sunday
Movies to see this Sunday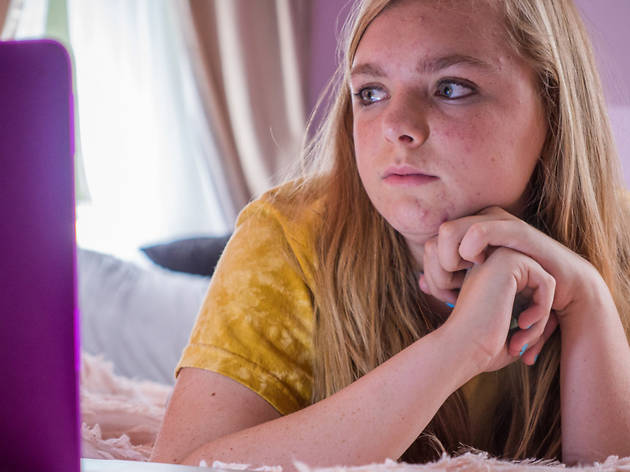 Kayla is exactly the wrong girl to be posting YouTube videos about "confidence" or "being yourself," but you'll absolutely love her for trying. As played in the sweetly sympathetic Eighth Grade by then-13-year-old Elsie Fisher (hatching a guileless, emotionally exposed performance that could be underrated due to the film's documentary-like rawness), Kayla is a heartbreaking flow of awkward ums, likes and circular brain farts. She turns the act of speech into an alien process. As the lens widens out, Kayla's shyness comes into sharper view: the post-it notes dotting her mirror reminding her to practice small talk and jokes, and Fisher's own inchoate physicality—a pimply, round face that contains hints of the pre-flame-out Lindsay Lohan. Writer-director Bo Burnham's debut feature tracks Kayla during her final week of middle school, a transitional moment fraught with anxiety. If his episodic building blocks are a touch familiar, Burnham can't be beat for mouth-breathing naturalism, steering Eighth Grade into the squirmy company of Kids, Catherine Breillat's Fat Girl and Welcome to the Dollhouse (all of them tougher movies, but about real teens, as is this). A birthday pool party becomes Kayla's slow-motion nightmare, as she's surrounded by soda-swigging peers who are nonetheless further down the road of maturity. Caught in the act of practicing blow jobs on a banana by her single dad (Josh Hamilton, who nails a tricky climactic monologue), she flings the fruit at his chest, whi
Movies, Action and adventure
Tom Cruise is 56 years old. Fifty. Six. And he's been making Mission: Impossible movies for 22 of those 56 years. By all rights, Fallout, his sixth high-flying mission, should be to M:I what A View to a Kill was to Roger Moore's James Bond run (Moore being only a year older than Cruise is when he made his final 007): tired, creaky and a bit embarrassing. Astonishingly, however, the opposite is true. This is easily the best, slickest and most daring Mission: Impossible installment. Not only that, it's the finest action movie of the year so far. The plot pulls off twist after twist, with Cruise's Ethan Hunt still haunted by his now-incarcerated Rogue Nation nemesis Solomon Lane (a superbly creepy Sean Harris) and dealing with the global terrorist power vacuum left by Lane's capture. But you won't care about any of these details with all the sinew-straining spectacle on display. This is thanks largely to writer-director Christopher McQuarrie. Being the first director to return for a second go at the franchise, he brings a sense of continuity hitherto lacking. Fallout is a direct sequel to Rogue Nation, bringing back most of the key players and upping the stakes from the most knowing of perspectives. McQuarrie also builds on the last film's self-aware level of wit and, most importantly, its set-piece-crafting sophistication. No action sequence is allowed to peter out, or be chopped to ribbons in the editing, or lean on the crutch of CG augmentation. From a frantic Parisian cha
With its focus on Fred Rogers, the children's television host who extolled the virtues of positivity, Won't You Be My Neighbor? is undeniably well timed. It doesn't have to strain at all for immediate relevance. Early in Morgan Neville's heartfelt, moving documentary, we see scenes from one of the first episodes of Misterogers' Neighborhood (as it was spelled at the time) in which puppet character King Friday XIII builds a wall to keep out those he finds undesirable, before kindness brings it down again. This segment of low-budget '60s TV carries a message we need now more than ever. If it seems egregious to approach Rogers and his show with a political reading, Won't You Be My Neighbor? may surprise even those who grew up watching the series, with its revelation of the many world events and concerns it addressed. In his gentle, empathetic way, Rogers helped little ones deal with everything from Vietnam to 9/11. After Robert Kennedy was gunned down, one puppet's plea for a definition of "assassination" was compassionately answered. Rogers was devoted to the innocence of childhood, but he also knew there was no way to shield kids from the ugliness of the adult world. He offered a calm, reassuring buffer to it. Neville shone a spotlight on under-celebrated talent in his Oscar-winning 20 Feet from Stardom, and here he paints an equally compassionate portrait of one of American popular culture's most familiar faces. Through interviews with those who knew Rogers (and vintage on-
Superheroes may save the world, but parenthood requires skills far more advanced than extendable limbs. Brad Bird's 'Incredibles 2' – Pixar's most spirited sequel since 'Toy Story 3' – lovingly expresses this certainty through a bighearted familial portrait wrapped in '60s-inspired design. But the film's disarming appeal lies in its simpler moments of domesticity, in which the members of the all-superhero Parr family lift each other up and fight for relevance in a world of indifference. Still underground with criminalised superpowers and a destroyed home, Mr. Incredible (Craig T. Nelson), Elastigirl (Holly Hunter), and their children, Violet, Dash and the explosive baby Jack-Jack, quietly live in a dingy motel. Their luck turns when a pair of wealthy siblings – the naive Winston and brainy inventor Evelyn (Bob Odenkirk and Catherine Keener) – offer them a chance to restore the Supers' reputation. While the sensible Elastigirl serves as the fearless face of the mission, Mr. Incredible hilariously Mr. Moms his way through the kids' homework, boy troubles and newly emerging superpowers. When the state-of-the-art villain Screenslaver disturbs the picture, the entire crew, including the previous film's charismatic ice maker Frozone (Samuel L. Jackson), joins the good fight. 'Incredibles 2' comes supercharged with timely, sophisticated themes around societal apathy and gender parity. While slightly overplotted in its finale, the sleek sequel still glows with grown-up wit, with cr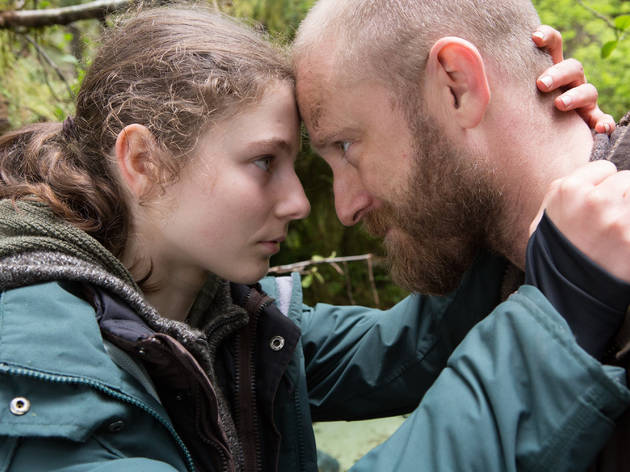 Two people – a man and his teen daughter – adopting a simpler life in the backwoods of America may sound like the beginnings of a Bon Iver concept album, but in the hands of co-writer/director Debra Granik ('Winter's Bone'), it forms the crux of a smart, heartfelt examination of outsiderdom in a society that doesn't just prize conformity, but demands it. For a small story, it tackles some pretty big themes, gauging America's reactionary social climate through the eyes of father Will (Ben Foster) and his daughter Tom (Thomasin McKenzie), living outdoors in the misty Oregon rainforest. Like a Ray Mears family outing spun wildly out of control, the pair forage for food, nursing fuel supplies and essentials scrapped together with money Will makes selling painkilling meds to fellow veterans. As the title implies, the duo are ever-wary of betraying their presence to the authorities. It's a hardscrabble rural existence that'll be semi-familiar to anyone who's seen Granik's Ozarks-set drama 'Winter's Bone', although here there's an element of choice and, initially, an air of quiet satisfaction at sticking it to The Man. Of course, it doesn't last: they're soon sucked back into the system and processed by social workers whose uncomprehending kindnesses only rub salt in the wounds. Unlike Sean Penn's 'Into the Wild', which also explores the quiet radicalism of disappearing off the grid, there's no big emotional swells here. 'Leave No Trace' is a more hushed, contemplative movie. Gra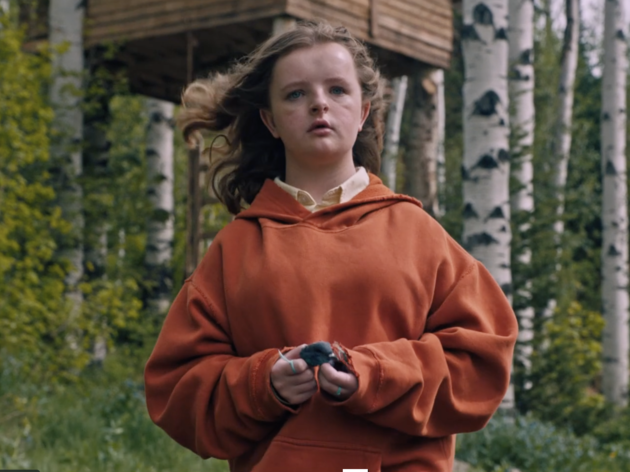 Never take pity on a film critic. Instead, let it suffice to say that I look forward to you seeing 'Hereditary' and then joining me in having several sleepless nights peering into dark corners and gnawing your fingernails off. A harrowing story of unthinkable family tragedy that veers into the realm of the supernatural, 'Hereditary' takes its place as a new generation's 'The Exorcist' — for some, it will spin heads even more savagely. As with so much inspired horror, from 'Rosemary's Baby' to 2014's psychologically acute 'The Babadook', the movie gets its breath and a palpable sense of unraveling identity from a fearless female performance, this time by Toni Collette, the revered Australian actor capable of sustained fits of mania. (To watch her in 'The Sixth Sense' or 'Velvet Goldmine' is to only get a taste of how deep she goes here.) Collette plays Annie, an artist who constructs uncannily realistic dioramas: miniature rooms that embody the film's theme of a larger, malevolent entity playing with human toys. We zoom into those rooms, where Annie is keeping it together after the recent death of her by-all-accounts severe mother. Dressed in funeral blacks are her husband, Steve (Gabriel Byrne), her oldest child, Peter (Alex Wolff), a teenage stoner, and distracted young Charlie (the awesomely concentrated Milly Shapiro, a Tony winner for 'Matilda: The Musical'). Something is wrong with Charlie. Every head cock, tongue cluck and eerie stare into the middle distance will hav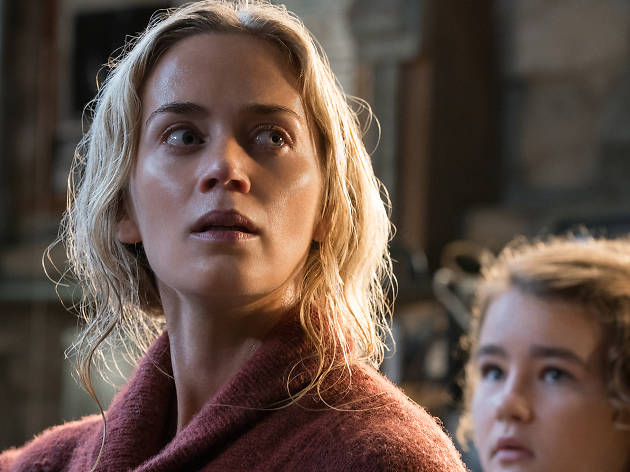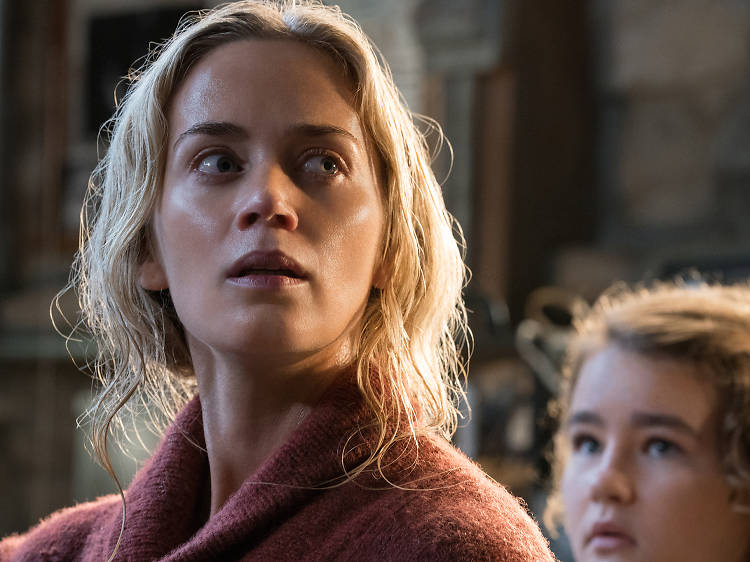 Horror pricks up its ears with this nail-biting thriller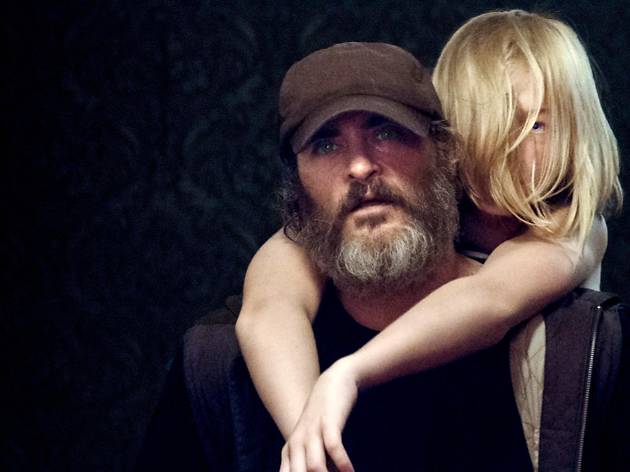 A violent drama in which Joaquin Phoenix plays a troubled hit man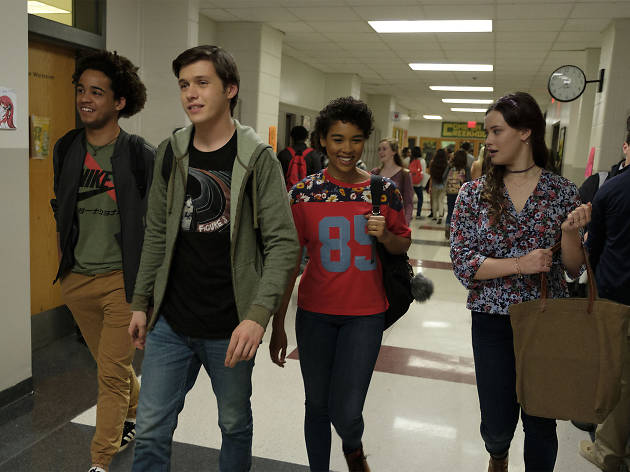 Sensitive and sharp, it's the high-school drama you wish had been around decades ago
Show more
Concerts to see this Sunday
Looking for the perfect Sunday brunch?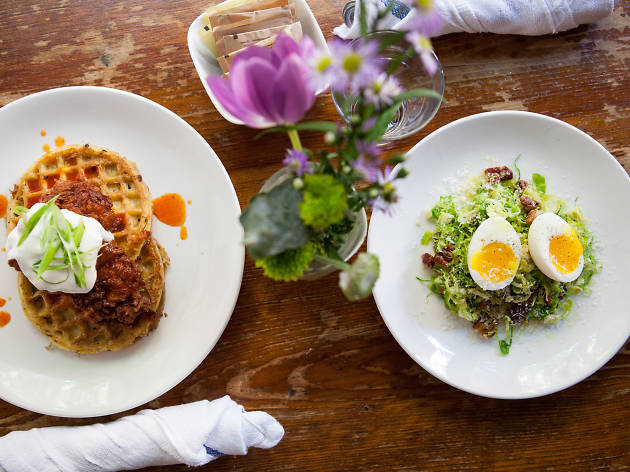 Consult our comprehensive guide to the best brunch NYC has to offer and enjoy the perfect late breakfast this weekend