Things to do in New York this Sunday
Have fun like there's no tomorrow with the best things to do in New York this Sunday from events and day trips to festivals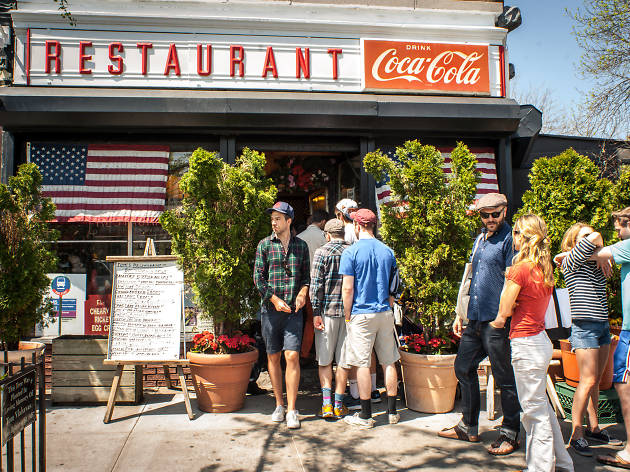 Forget about work in the morning: you've got too much partying to do today, so here are the best things to do in New York this Sunday. Whether you're planning a day trip from NYC, looking for an awesome festival, or finally have the time to see some of the best museum exhibitions in NYC, we've got the rundown for your best Sunday Funday right here. And if you blew all your cash on Saturday, stick with our picks for the best free things to do in town.
RECOMMENDED: Full guide to things to do in NYC this weekend
Featured things to do this Sunday
Popular things to do this Sunday
Free things to do this Sunday
Movies to see this Sunday
Dreamlike and terrifying, Nicolas Pesce's debut suggests a filmmaker who knows his horror classics intimately.
Read more
Two actors spar for alpha status in Sophia Takal's provocative mystery—a twisty film with a swap up its sleeve.
Read more
Smoldering with retro '60s style, Anna Biller's sexploitation drama updates dusty Playboy-era gender politics with hard-core feminist defiance.
Read more
Actor Casey Affleck joins the ranks of giants in a tremendously moving portrait of grief—nothing short of a new American classic from director Kenneth Lonergan.
Read more
J.K. Rowling launches her latest excursion into wizardry, this time with Oscar winner Eddie Redmayne and a delightful menagerie of creatures in tow.
Read more
Mel Gibson is back with his most Mellish movie yet: a gory WWII battlefield drama marked by issues of faith and sacrifice. It's perfectly suited to his often-overlooked directorial strengths.
Read more
Show more
Concerts to see this Sunday
Looking for the perfect Sunday brunch?
Consult our comprehensive guide to the best brunch NYC has to offer and enjoy the perfect late breakfast this weekend
Read more