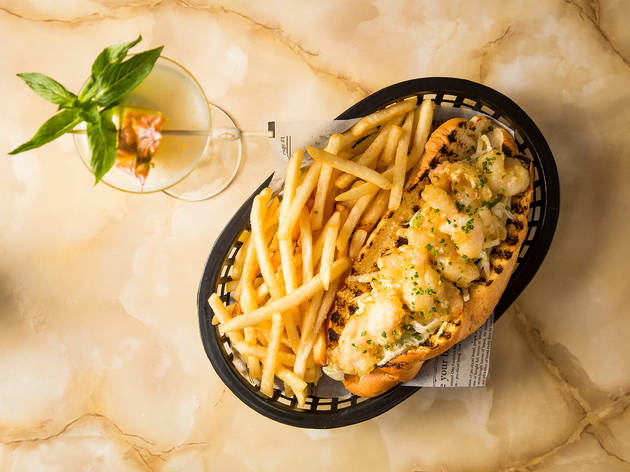 1/15
Photograph: Anna Kucera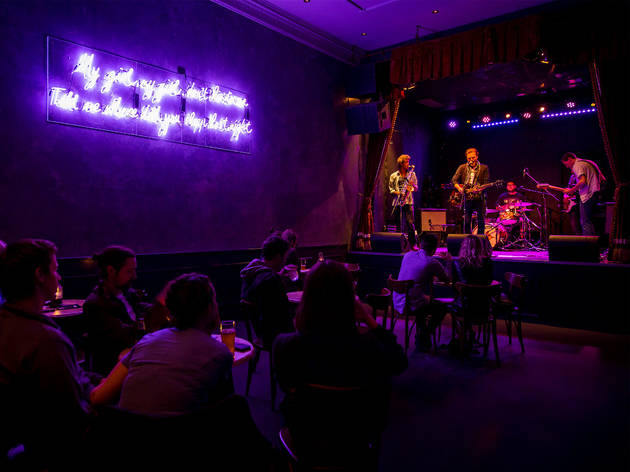 2/15
Photograph: Anna Kucera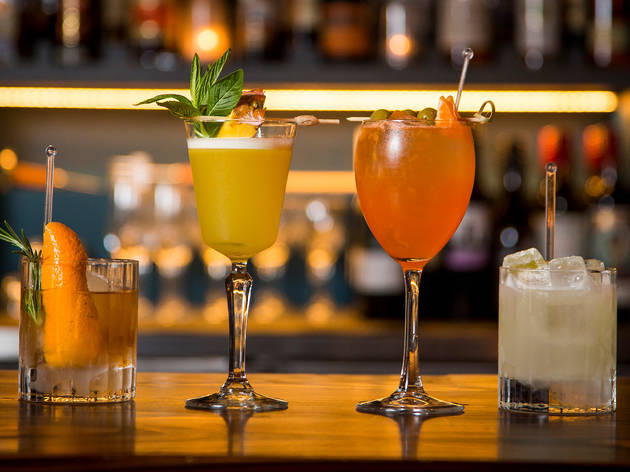 3/15
Photograph: Anna Kucera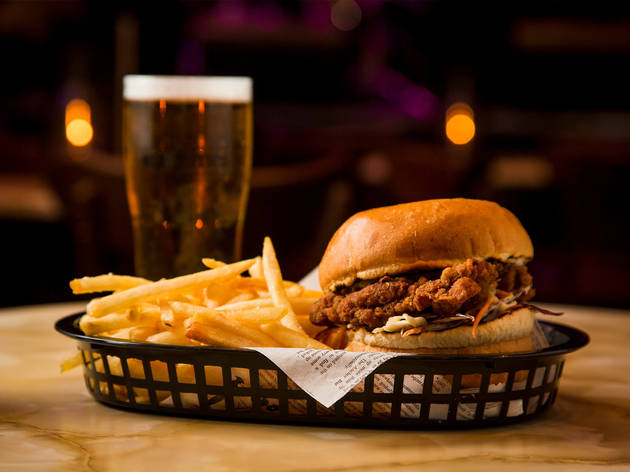 4/15
Photograph: Anna Kucera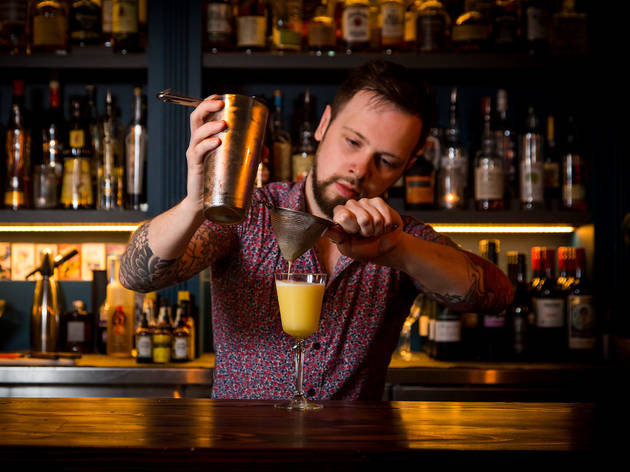 5/15
Photograph: Anna Kucera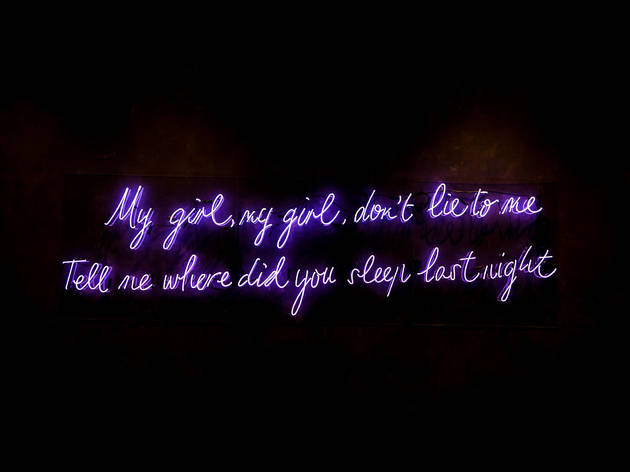 6/15
Photograph: Anna Kucera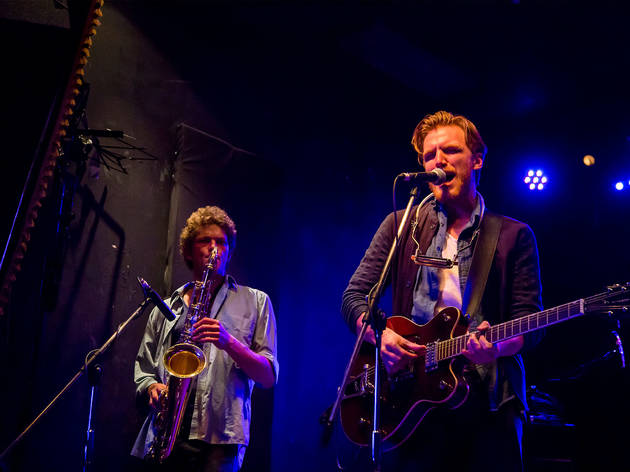 7/15
Photograph: Anna Kucera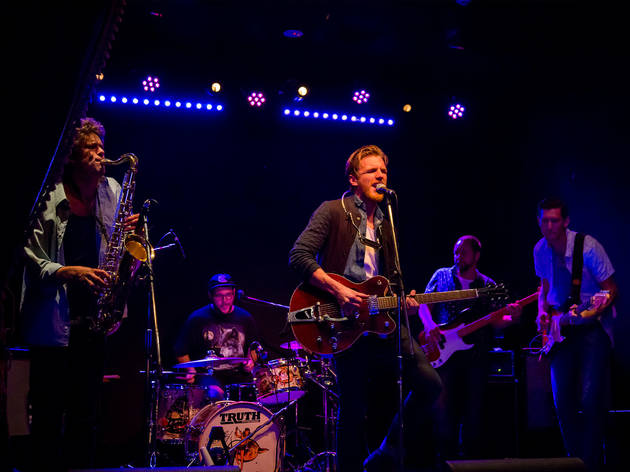 8/15
Photograph: Anna Kucera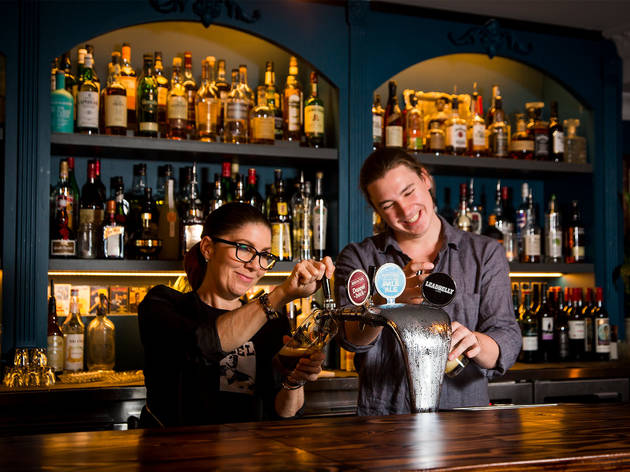 9/15
Photograph: Anna Kucera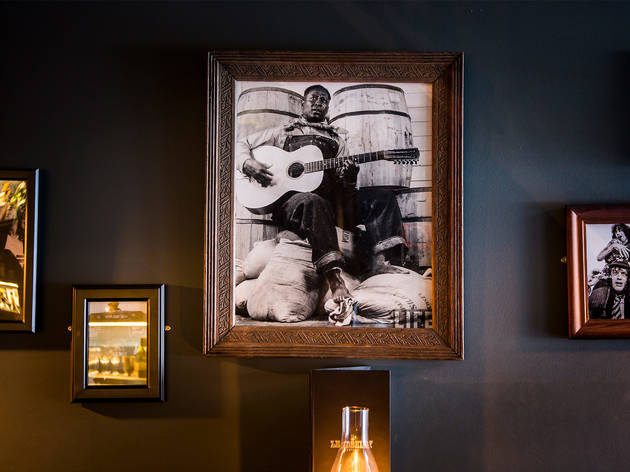 10/15
Photograph: Anna Kucera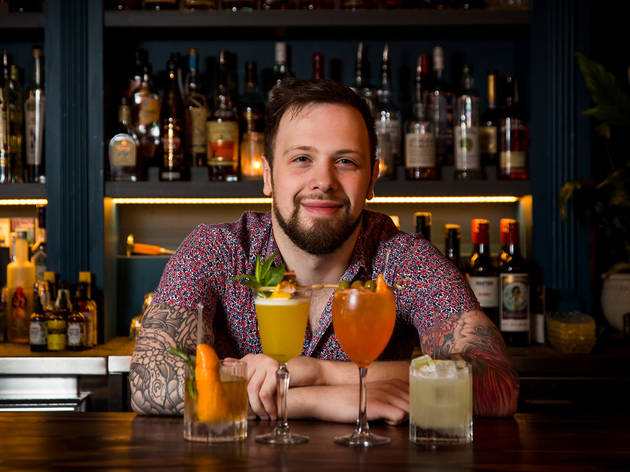 11/15
Photograph: Anna Kucera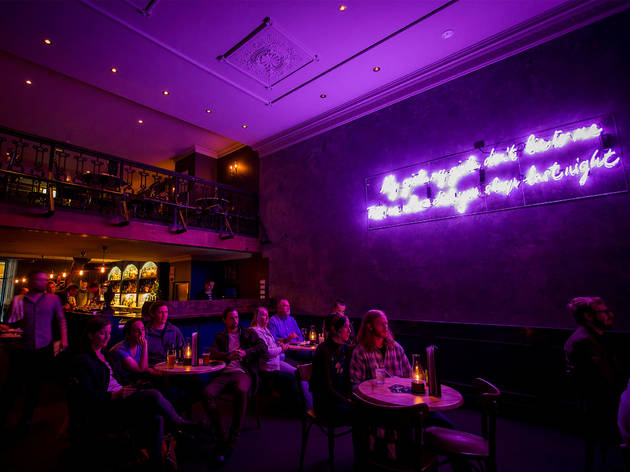 12/15
Photograph: Anna Kucera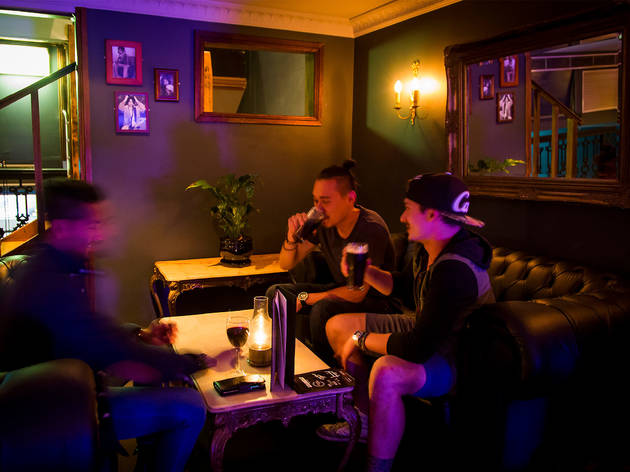 13/15
Photograph: Anna Kucera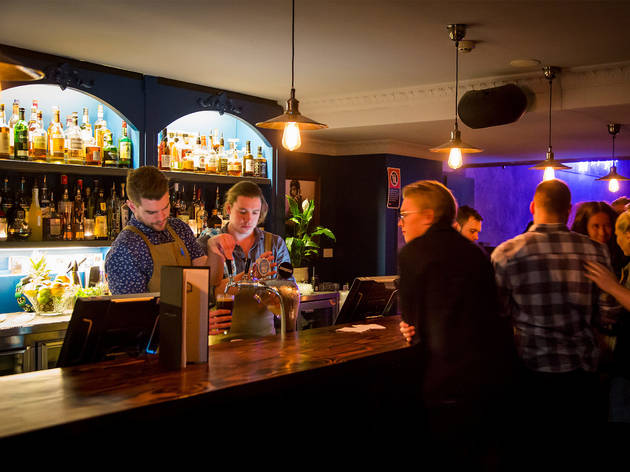 14/15
Photograph: Anna Kucera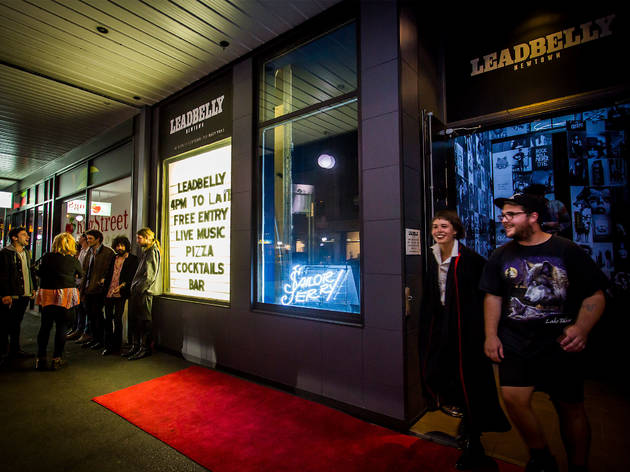 15/15
Photograph: Anna Kucera
Time Out says
Live music and ace drinks, together at last
Generally speaking, you used to go to gigs for great tunes and shitty drinks, and you went to a bar for great drinks and a Spotify playlist for atmosphere. But now Leadbelly has come along and broken all the rules by being a live music venue with really excellent cocktails in the same space that once housed the Vanguard.
In fact, we suspect you didn't outgrow regular gigs, you just outgrew RTDs and vodka Redbulls and warmish white wine that tastes like regret. Now that you can catch free live music Thursdays through Saturdays and pair it with a Mandarin Spritz, which mixes Aperol and prosecco with fresh mandarin juice, lemon and rhubarb, you really have no excuse for staying home.
Maybe you need a firm shake not a gentle shimmy, in which case swap the Spritz for a Rye Me A River. It's a big drink in disguise – the Cognac softens the burn from the rye and the rosemary maple and hickory weaves visions of Oregon forests through your brain. At this point you have to be wondering why the drinks are so good. That reason is Ben McFarlane.
You have probably had a drink from McFarlane before. He's been kicking around Sydney for years at Rockpool Bar and Grill, Merivale and Urban Purveyor Group venues, and has honed his cocktail skills to a keen edge. There's the suggestion of banana in the T.C Nacional from a fancy French liqueur, but mostly this fun tropical drink is straight party gas with fresh pineapple juice, rum and lime. And from there you can just keep ordering off the list – you won't hit a clanger.
The days of coming in for a sit-down dinner and show at the old Vanguard are behind us. In its place is now a menu of mostly low fuss, eat-with-your-hands fare, and it's a good move. The popcorn shrimp poboy is a torpedo of crunchy fun, but we'll go back for the chicken karaage burger that features one of the juiciest chicken fillets on town, with black sesame and Japanese mayo. And for bread-free eating there's pizzas, sweet potato fries, pate and wings. It's a big ol' mish mash of stuff that goes with booze and tunes.
Right now the line-up seems to be favouring gentle indie, alt country and surf psych, which is exactly what you want to listen to in a dark, narrow band room lit by the glow of neon Lead Belly lyrics up on one wall. Newtown might be changing but there's still late night rock'n'roll to be found along the main drag, a fact for which we are very grateful.
Details
Address:
42 King St
Newtown
2042

Contact:
Opening hours:
Sun, Tue, Wed 4pm-midnight; Thu-Sat 4pm-1am
Users say