PS40's Michael Chiem shares his CBD hotspots
Award-winning bartender Michael Chiem shares the goods on the Central Business District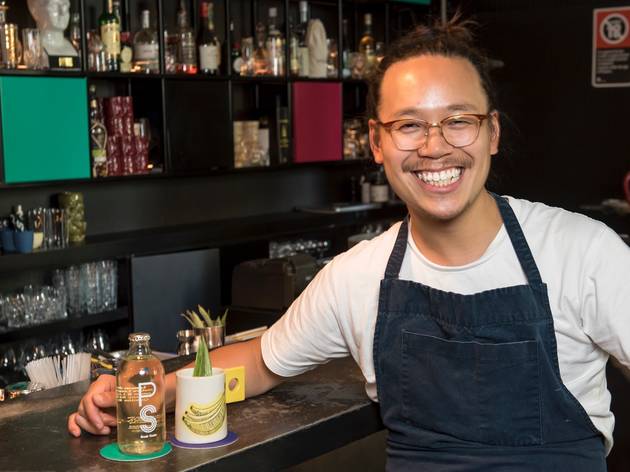 1/5
Photograph: Cassandra Hannagan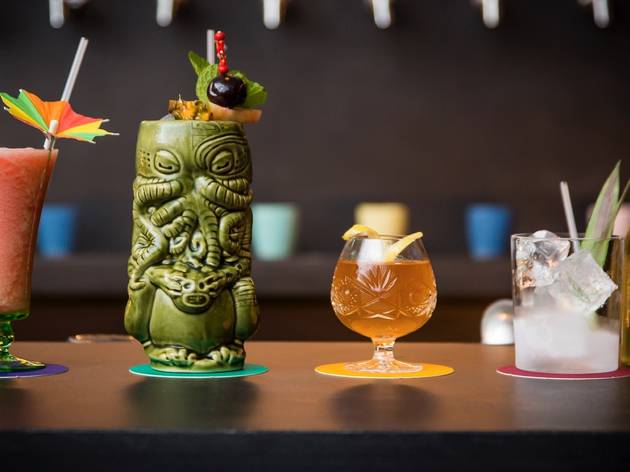 2/5
Photograph: Anna Kucera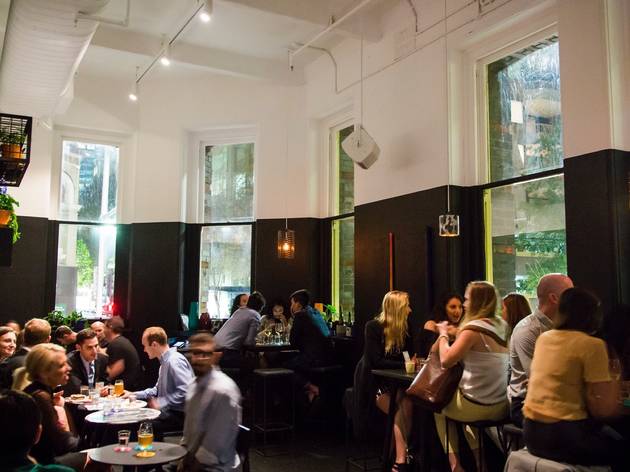 3/5
Photograph: Anna Kucera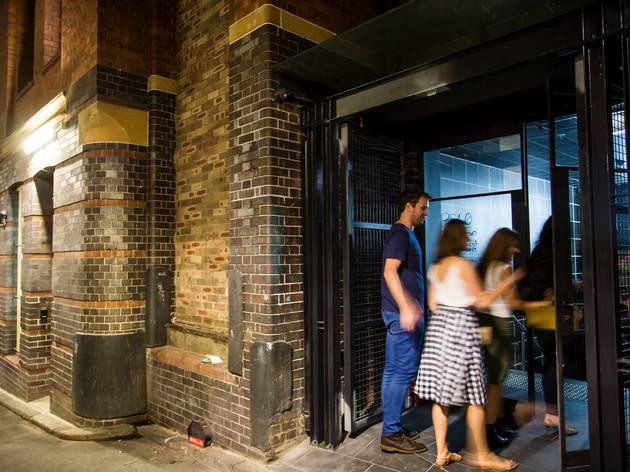 4/5
Photograph: Anna Kucera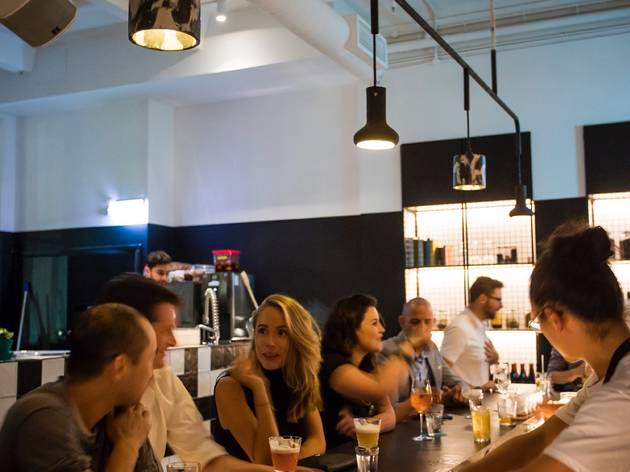 5/5
Photograph: Anna Kucera
Michael, why did you choose to open your bar PS40 in the CBD?
At PS40 we've just recently launched a bottled range of sodas that focus on using fresh ingredients, native ingredients and no preservatives. Thor Bergquist, my business partner, and I chose the site as we wanted someone who might be in town for a couple of days to be able to pop on in and check us out. In short, we wanted PS Soda to be accessible.
What do you like best about the area?
The CBD is surrounded by water, it's busy but relaxed at the same time, and I think that's a unique quality. I love having a picnic at Mrs Macquarie's Chair, eating in Chinatown and doing a bar crawl from Town Hall to Circular Quay. The MCA hosts a bunch of great artists and having a beer at an old pub in the Rocks always goes down well. There are so many world-class bars in the area we've developed great relationships with each other, whether it's borrowing ice, citrus or recommending guests to visit our friendly neighbouring bars.
Can you share a few of your favourite CBD haunts?
I go to the Cross Eatery just around the corner from PS40. The food there is simple and delicious, everything is always fresh and they use plenty of in-house ferments and pickles. Straight up coffee, I'll head to Skittle Lane and Single O. I'm normally a flat white and espresso man if I sit in. The kombucha at Cross Eatery is my alternative, it has a good balance of acid and sweetness. For shopping, I'm a big fan of Incu if the bank account agrees with me and ACNE, which opened up recently. Muji is fun to walk through, too.
And after dark?
There are so many great bars within short distances to each other. You'll probably find me at Baxter Inn, Duke of Clarence, Lobo Plantation, Papa Gede's, Grandma's or Stitch. If I'm on a night off I'll try to venture to Bulletin Place or Burrow Bar. The Royal George is my favourite pub in town. I might be a bit biased as I've been going there since my university days. I take a quick walk across the Pyrmont Bridge for my favourite sushi joint – Sokyo. Mr Wong and Golden Century are a must for Chinese. Rockpool Bar and Grill has the most beautiful dining room I've ever seen and everything they serve is top notch. Suminoya is a little hidden gem I love introducing mates to. Go with an empty stomach!
Have you noticed the CBD bar culture change in recent years?
We took two steps forward with the introduction of the small bar license several years ago, but then a step back with the lockout laws and license restrictions. Now that licensing is starting to lighten up I'm seeing positive results for new bar owners/prospective business owners.
What would you change about it?
I'd relax some of the restrictions associated with opening a restaurant and a bar. We should encourage the community to drink responsibly and enjoy what they eat and drink instead of taking it away. I've been overseas to check out highly renowned bars and restaurants. Sydney's are definitely up there with the best in the world, and that's something I think we should be really proud of. Recently at PS40 we applied for an amendment to our DA to match the recently relaxed trading hours OLGR had provided small bars. The two separate bodies you encounter when opening a bar (council and OLGR), can be quite confusing at first and appear to double handle a lot of items, both costing time and money. We now trade to 2am on Friday, Saturdays and it's had such a positive impact to the business. Word is slowly getting around that we are open and patrons whom come in after 10pm don't feel rushed to have a drink and then go find somewhere that is open. Hospitality who finish up around 11pm-1am are able to come in and enjoy a drink too which is great! Imagine if we told 9-to-5ers they couldn't drink after 6pm... oh wait!
Share your local love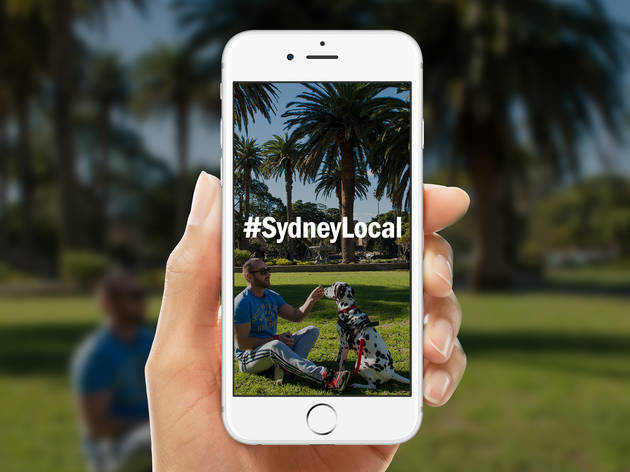 Do you have a local business or favorite Sydney spot that deserves some love? Give them a shout-out using the hashtag #SydneyLocal, supported by the City of Sydney. There's a chance your post will be featured on the City of Sydney's feed, or on Time Out Sydney's Instagram account.