Sydney can't get enough of the Hollywood magic. You may recall the buzz back in February when Euphoria star Sydney Sweeney and Top Gun: Maverick actor Glen Powell touched down in Australia to film the upcoming R-rated rom-com, Anyone But You. Exclusive sneak peek images of the on-screen couple have surfaced, now the trailer has been released, and we're almost more starstruck to see our iconic Sydney Harbour Bridge in the background than the human stars themselves.
It's not long before Anyone But You hits the big screens – Sony Pictures has announced that the film will see its Australian premiere on Boxing Day 2023. Loosely based on Shakespeare's 16th-century comedy Much Ado About Nothing, the rom-com follows two college arch-nemeses who are forced to play lovebirds at a destination wedding in Australia.
Sydney, with its iconic landmarks and breathtaking beaches, sets quite the backdrop for this highly-anticipated film, which will be viewed in all its glory by the rest of the world on-screen. Sweeney and Powell sure did get around while filming; here are the key Sydney locations you'll spot in the film:
1. Sydney Opera House
It would be almost criminal to shoot a Hollywood movie in Sydney without giving a leading role to our most famous House. The Anyone But You stars were photographed kissing on the steps of the Sydney Opera House, and despite raising a few eyebrows, were quick to debunk any rumours that they were dating.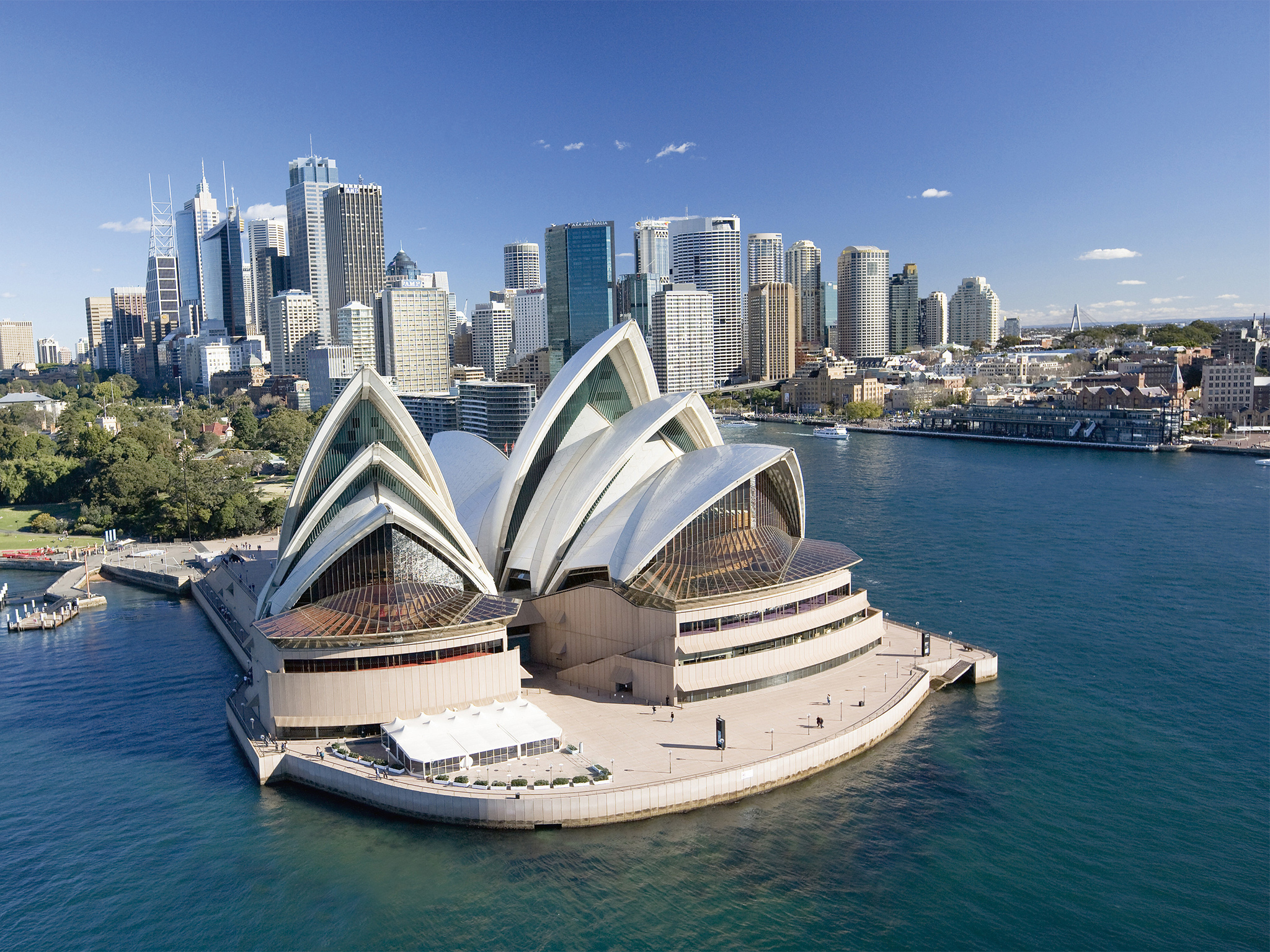 2. Maroubra Beach
Things got saucy in a windswept Maroubra Beach scene, where the pair were once again captured sharing a passionate kiss.
Pittwater
Sweeney and Powell were spotted basking in the sun aboard a yacht on the shimmering waters of Pittwater. Of course, they couldn't resist a few swims between takes.
Marks Park
The on-screen lovebirds were papped filming a wedding scene at Marks Park in Tamarama. The pair were dressed as bride and groom, while their co-stars Dermot Mulroney, Rachel Griffiths and Bryan Brown looked on.
Double Bay
The weather in Sydney wasn't exactly cooperating when Sweeney had to film scenes featuring two looks in Double Bay. In between takes, she was spotted hiding behind an actual true-blue Bunnings umbrella.
Outside of filming, Sweeney and her fellow actors were also photographed at the Soda Factory in Surry Hills, with the Sydney Swans AFL team, and at tourist hot spots including Taronga Zoo and Luna Park.
Keep your eyes out for all of these major Sydney landmarks when Anyone But You is released in Sydney cinemas on December 26.
RECOMMENDED: