Automata head chef Clayton Wells gives us his top tips for dining in Chippendale
The inner-city suburb is where to go if you want a good feed – here's how to get the best of it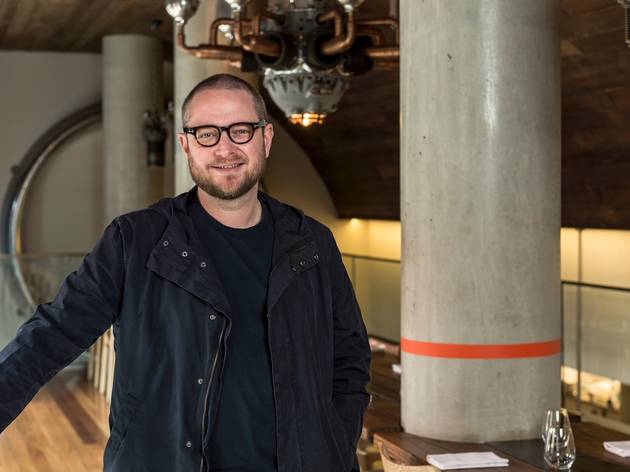 1/5
Photograph: Cassandra Hannagan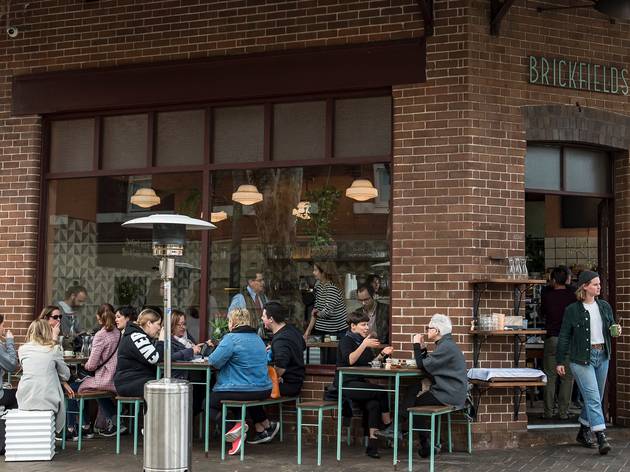 2/5
Photograph: Cassandra Hannagan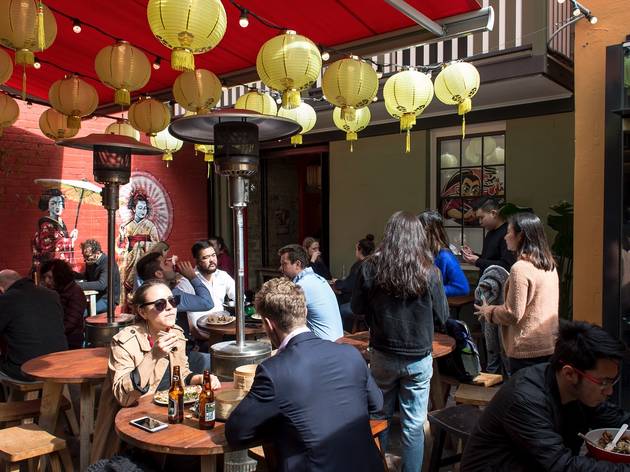 3/5
Photograph: Cassandra Hannagan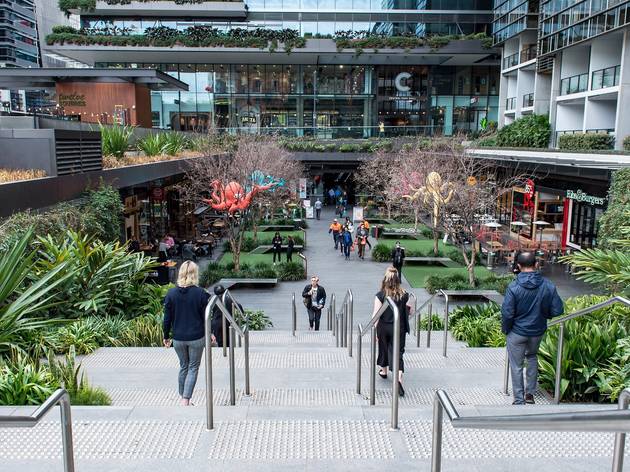 4/5
Photograph: Cassandra Hannagan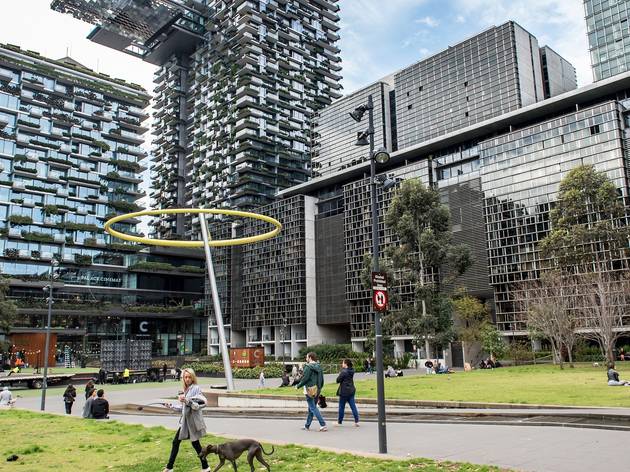 5/5
Photograph: Cassandra Hannagan
Clayton, you once lived in Chippendale. How has the area changed since then?
It was pretty dodgy before. It was a weird place to live, but I was in my early 20s, working in the kitchen (it wasn't too far from work), and it was relatively inexpensive and fun. It's changed so much. I see the pivotal point for Chippendale when Mat Lindsay opened Ester, around five years ago now. It started to become a destination for people to come and eat at.
Is that why you chose this suburb when you opened Automata in 2015?
I used to work for my business partner [Loh Lik] Peng in London at the Town Hall Hotel. I moved back to Sydney to open Momofuku, and then he told me that be bought a building in Sydney and would I like to open a restaurant there. It was a pretty easy decision for me; I always thought it was a cool area and it had a lot of potential, being so close to the city itself. We're a two-minute walk from Central Station, which is pretty crazy. I'm surprised it wasn't developed before it was – but I'm glad they waited.
How would you describe Chippendale's personality now?
Chippendale's come a long way in the last four years – we've been open for about three and we were the first restaurant to open on Kensington Street. The transformation of the Old Clare and what the street looked like before has been incredible, seeing it all come to fruition has been really exciting. You're seeing more of the general population of Sydney down here. It's very diverse, there's something for everyone in terms of restaurants and bars. Spice Alley is full every lunch time. It's a good buzz and it doesn't feel over curated.
And you recently opened A1 Canteen across the street…
People often ask me why I opened A1 as well. I opened it because I feel that, while there's a lot of things on offer in Chippendale, there was something I would like to offer for the community: good food in an all-day diner. There are a lot of businesses around here – small design studios, galleries, architectural firms, the university on Broadway and the ABC – and I wanted to open A1 to be part of that community. I'm seeing the same faces on a daily basis, which is exactly what I wanted. I want it to be a place where people can have a business meeting, get a sandwich at lunch time, have an early dinner, get a coffee out of the window at the front of the restaurant... I'm very happy with how it's been received.
Where do you like to eat in Chippendale, aside from your own venues?
If I have a meeting before we open A1, I like to go to Brickfields on the other side of Chippendale, have a pastry, a coffee and a chat with friends. I actually like going to Din Tai Fung in Central Park and having a sneaky lunch up there every now and then. Obviously we work long hours, but if we get a night where we can leave early I'll sit at the bar at Ester with [partner] Tania and have a late dinner, also LP's Quality Meats, which is around the corner. Everything's around the corner – it's wonderful.
Do you get the chance to explore local galleries?
When we were building Automata I used to go have a look around White Rabbit. I don't have much opportunity to explore now, but there are lots of other small galleries around. We invited the guys from Galerie Pom Pom to visit A1 when we first opened. That's the good thing about Chippendale – everyone's very supportive of each other. There's no competition.
What other local businesses do you use?
Kieran [Birchall] from My Flower Man is in Chippendale. He's a friend of mine and so it was only natural that we wanted to use him for our flowers at Automata. He delivers them each week and it's great to work with someone who, again, is just around the corner.
Do you recommend any shops in the area?
Dave [Ralph] and Jin Sun [Kim] who own Kakawa Chocolates across from our loading dock, are great – and they serve wonderful ice cream sandwiches on a summer's day. I used to work with Dave many moons ago at Quay, and they've been going well for close to a decade. Next door there's a little bar, Gin Lane, and further down Kensington Street there's Handpicked Wines, which goes well on the weekend and Koi Dessert Bar.
How about kick-ons? Where do you send customers looking for local nightlife?
There's the Lord Gladstone or Freda's for a sneaky beer or a later night cocktail. On the way home I might stop off there after dinner at Ester.
What do you think the future looks like for Chippendale?
It used to be that you're looking for somewhere to eat in Sydney and you don't have a reservation Potts Point was the place to go – and I think Chippendale will eventually become that kind of food destination.
Share your local love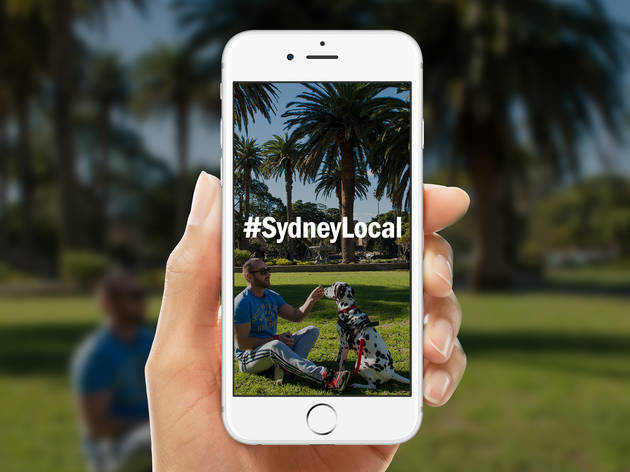 Do you have a local business or favourite Sydney spot that deserves some love? Give them a shout-out using the hashtag #SydneyLocal, supported by the City of Sydney. There's a chance your post will be featured on the City of Sydney's feed, or on Time Out Sydney's Instagram account.
Sydney's neighbourhood superstars share their local gems