Things to do in Sydney today
The day's best events, all in one place – it's your social emergency saviour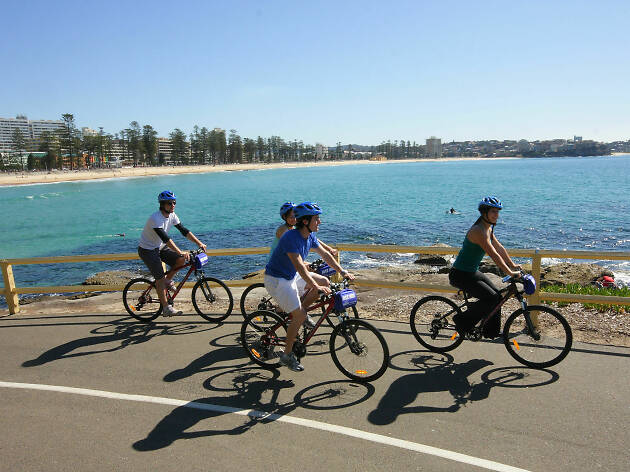 Free things to do in Sydney today
Critics' picks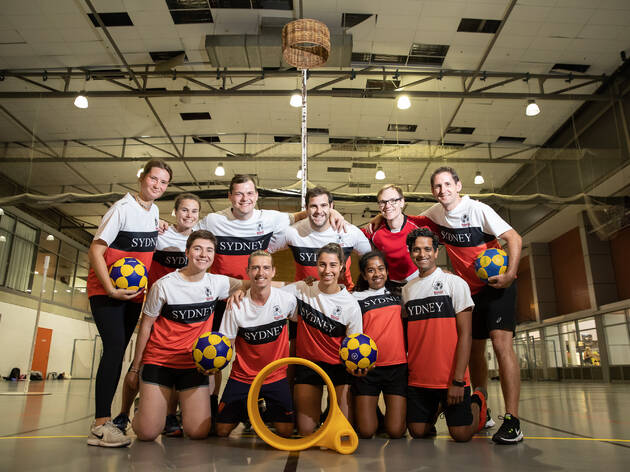 Sport and fitness
National Centre of Indigenous Excellence, Waterloo
At first glance, this fast-paced sport could be mistaken for a rowdy game of netball or basketball, but don't be fooled: korfball has its own world of skills and rules. It didn't take long before we realised our years as a netballer wouldn't do us much good. This game doesn't let you live in your safe position bubble – everyone must defend and attack across the court. But that's just basketball right? Wrong. In korball there are dedicated attack and defence halves where players operate, and after two goals are scored, defenders become attackers and vice versa. There's also no dribbling basketball-style, but more freedom compared to netball – you can take an extra step and get up close to defend. The korf – which is Dutch for 'basket' – is also about half a metre higher than its basketball cousins and placed within the court so you can shoot from behind it. Basically, it's a bloody rodeo out there. The club's coach Ben King sums it up well with his favourite korfball introductory line: "It's like mixed netball without all the rubbish rules." The 'mixed' element is also a unique selling point of the game. There are always four male and four female players on the court, who mark any opponent of the same gender. "The sport was invented by a Dutch primary school teacher," says King. "He just wanted something that everyone could play together, so he invented this kind of egalitarian sport." The club's president Amber Gulamali says they get a lot of players joining the korf s
Things to do, Exhibitions
Powerhouse Museum, Ultimo
It's 50 years since Neil Armstrong took that giant leap for mankind, and to commemorate the half century since the Moon landing, the Powerhouse Museum is hosting a cosmic exhibition dedicated to the landmark event. The Apollo 11 exhibition will feature more than 200 objects involved the momentous 1969 space journey and other pieces exploring the science, design and historical impact of the event. Star (and Moon) gazers will undoubtedly flock to the accompanying installation, 'Museum of the Moon', which is an intricate replica of the Moon's surface. Created by UK artist Luke Jerram, the piece combines detailed NASA imagery of the lunar surface with 'moonlight' (we're excited to find out how you capture such an aura), and an ethereal soundtrack by BAFTA Award-winning composer Dan Jones to create a gobsmacking experience of the Moon on Earth. The spherical structure measures seven metres in diameter at a ratio of 1:500,000 to detail five kilometres of our favourite glowing sky orb. Beyond that mesmerising display, you can investigate intriguing specimens like a feed horn (a device which collects radio waves) from the famed Parkes Radio Telescope, which received the very first images of the Moon landing that were broadcast around the world (well done New South Wales). There's also part of the Redstone Rocket, which flung the first American into space, and an Olivetti Programma 101 computer, which is the kind of processor used by NASA to calculate the famed launch and landing.
Been going hard all night?
There's nothing like the harsh reality of the last call to make you realise how hungry – and perhaps how tipsy – you really are. Sometimes the only way to sort yourself out and curb tomorrow's hangover is to treat yourself to a feast. Whether you prefer sweet, salty or spicy, we're here to help keep your hangover at the helm with a cheat sheet for a satisfying late-night meal in Sydney that'll bring you back to your senses.