Halloween events in Sydney
From ghoulish city take-overs to scary screenings and thrilling dance parties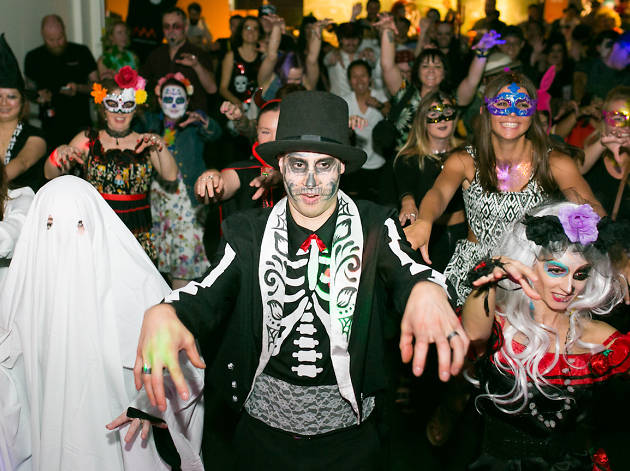 Get your freak on in the lead up to Halloween and on the big All Hallow's Eve itself with these unnerving parties and milder spook-fest events in Sydney. If that's not scary enough, book in for a terrifying ghost tour around town. Make sure you look the part with our round-up of the best costume shops.
RECOMMENDED: Our ultimate guide to Halloween in Sydney.
Halloween events in Sydney
Theatre, Performance art
A Midnight Visit warehouse, St Peters
At first glance, the building – an old business furniture showroom situated between a rubbish-truck rental and a hipster coffee shop on the outskirts of Newtown – seems an unlikely place for a show. But when you step inside, hand over your valuables and sign a safety waiver, it's clear that A Midnight Visit is no ordinary Halloween theatre event.
Plan the ultimate All Hallow's Eve
Prepare for Halloween with our list of the best fancy dress shops in Sydney, spooky goings on around town, Halloween parties and club nights and ghost tours.